Earlier this month, I had the opportunity to join a Texas Delegation trip to Denmark. As a guest of Houston's Consul General of Denmark, it was a week-long crash course in all things energy transition and, specifically, how their country is driving innovation globally.
Back at home, Houston is known as the Energy Capital of the World, with virtually all sectors of the energy industry, from exploration, production, transmission, marketing, supply, and tech represented. We also employ nearly a third of the nation's jobs in oil and gas extraction. As such, the region will play a critical role in addressing climate change and supporting the efforts of our municipal partners throughout the country. What happens here will make or break how quickly our country is able to transition to clean energy and it's imperative local governments help shepherd as much of this as possible to enable a thriving economy, job security, and, of course, a healthy and sustainable planet for future generations.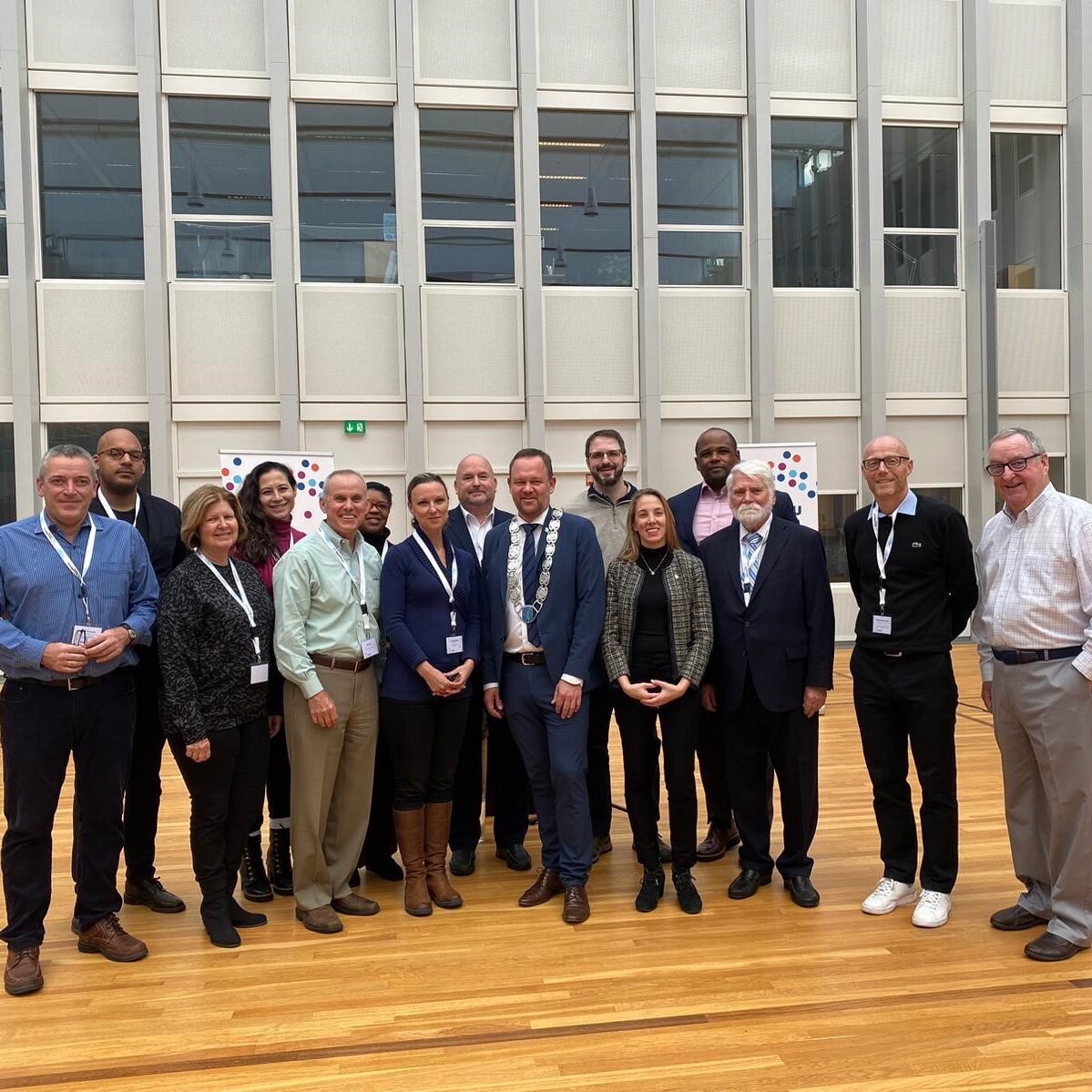 While I am incredibly proud of the fact Houston is the Energy Capital, we are also no strangers to our own challenges. Our grid capacity and stability must grow to incorporate even more green energy solutions and we are seeing firsthand the extreme weather impacts of climate change with seven federally declared disasters in the seven years.
So back to the trip: what struck me–aside from the fact that not a single bike lock could be seen among the thousands of riders throughout Copenhagen–was the economic potential. We are on the cusp of an extraordinary energy sector boom from which each of our cities can benefit.
Here are a few highlights I believe reflect the incredible potential that lies ahead for all of us:
The trip began with a meeting at Denmark's House of Green where we had an introduction to the Danish energy transition strategy. There was significant interest in partnerships where US startups could test their technology overseas and fine-tune it to be brought back to the states for implementation.
We also met with multi-billion dollar corporations, including Ørsted, the country's largest energy company, which transitioned (and it appears to be profitable) from an oil and natural gas company to the world's most sustainable energy company and largest developer of offshore wind power globally based on installed capacity. That they have successfully transitioned is a bellwether of what is possible for other companies and their projections are something I hope can be shared with other industry leaders here at home to encourage growth in the market.
We also met with Maersk, the largest container shipping line and vessel operator globally. Houston has one of the largest ports in the world and the shipping and freight industry faces significant challenges in incorporating green energy. Maersk is full speed ahead on decarbonization of its fleet and has commissioned a number of container vessels in the Gulf that will be carbon-neutral, operating on green hydrogen technology. There were also conversations with companies harnessing hydrogen with possibilities for commercial flight usage.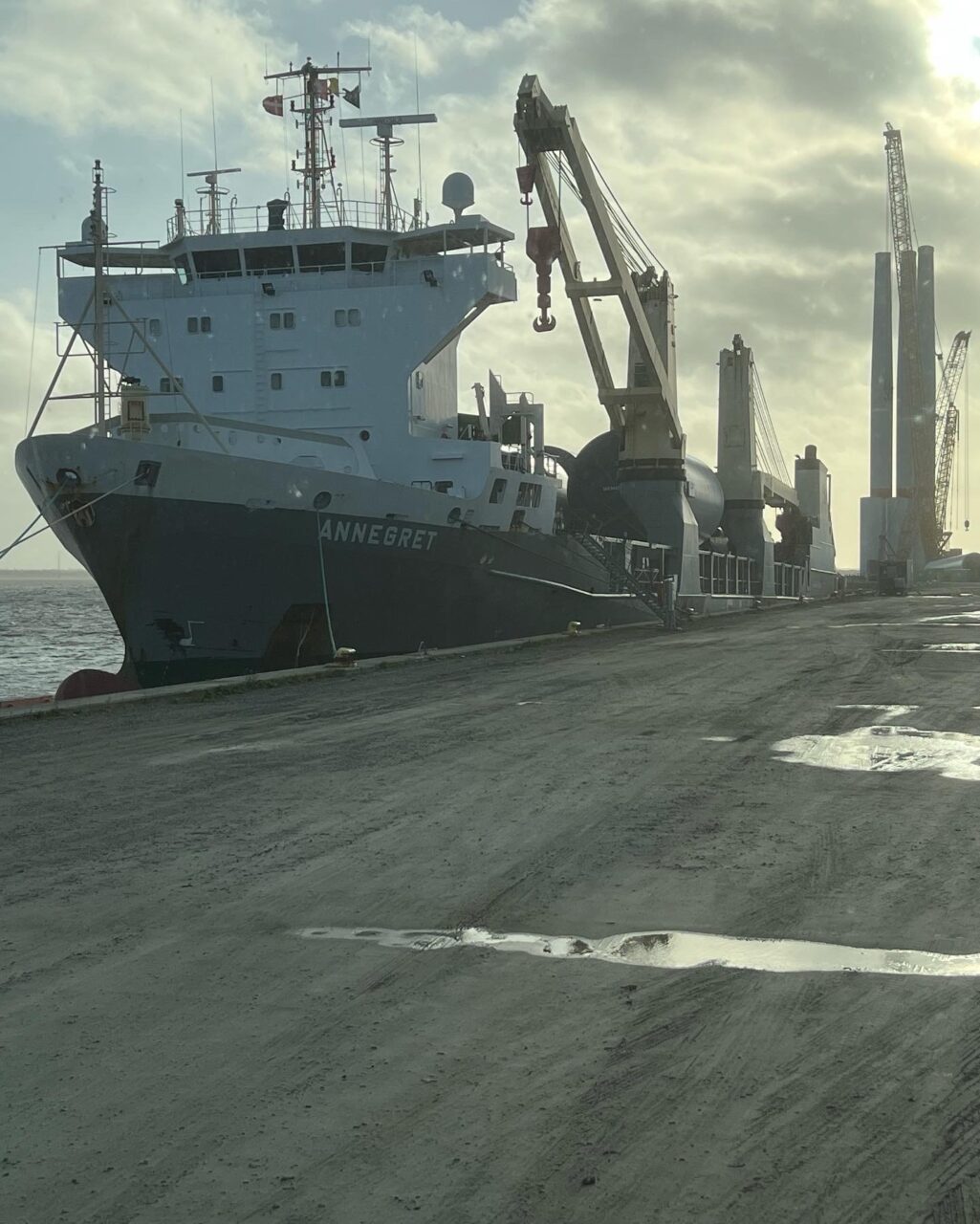 Hydrogen appeared to be the name of the game and the focus of a lot of our time, including learning about technology used to convert hydrogen into a usable fuel product of either ammonia or methanol. I do have questions about the safety of ammonia storage and that is something that we will have to all look at in our respective communities and consider strongly.
On the shipping front, we also rode a fully electric public ferry that charges in about 7 minutes flat—a technology that Danfoss has engineered that I hope can be expanded upon and utilized for ferries here in the states.
Aside from hydrogen, the "energy islands" Denmark has put forward as a solution to supply issues in the EU were a big topic of focus. This could not have come at a more interesting time as days before we landed in Copenhagen the Nord Stream gas pipelines had been deliberately sabotaged, adding to the urgency of the European energy crisis. In this context, one key lesson is the importance of energy security—both as it relates to supply and protecting critical infrastructure.
At the end of the trip, we took part in the World Energy Cities Partnership conference in Esbjerg. We saw how the city is transforming areas used for coal-powered plants to wind and hydrogen, and their port is being converted to ship the behemoth offshore wind turbines we are all coming to know. That other cities from around the world were there with us at the conclusion of the trip reinforced the partnerships we must all continue to foster.
The innovation and job creation we need to successfully transition is on the very near horizon and just within our reach if we can incentivize and bring these opportunities to the cities we proudly represent. NLC continues to provide a space for this type of dialogue to continue and for policy to be impacted at the highest levels down to our localities. I urge all of us to continue the work with a renewed sense of energy (pun intended) and resolve that the transition can be a win-win for cities, our economy, private energy interests, and our planet.
About the Author:
Abbie Kamin is a Council Member in Houston, TX and serves as Chair of the City's Public Safety & Homeland Security Committee. She is also a member of NLC Energy, Environment and Natural Resources committee.