Tips from Social Impact Enterprise Addressing Systemic Barriers to Equity
Everyone is talking about diversity, equity, and inclusion. Government entities, businesses, nonprofits, and individuals across the country are waking up and asking themselves, "HOW?" How do I ensure my organization is representative of the communities I serve? How do I support collaboration and inclusion in my organization? It's a sign that more organizations see the problems, but don't yet have clear solutions. Government entities have a crucial role to play in developing and implementing solutions that work.
Interestingly, while much advocacy has gone into highlighting the need for more diversity across sectors, less has gone into sharing specific solutions that actually increase equity and inclusion for some of the most underestimated nationwide.
Just as diversity, equity, inclusion, and belonging (DEIB) strategies are gaining traction, the supply for ideas and solutions has been difficult to unearth. Throughout my career in civil rights organizations, philanthropy, and government, I've spent much of my time trying to understand the dynamics blocking change with the goal of designing solutions to address barriers to opportunity for people across sectors. The biggest challenge seems to be people are willing and eager to catalyze change, but don't understand what barriers to equity look and feel like.

Many of the same folks who believe there are barriers to opportunity across their organizations don't understand what to look for. Instead of thinking of the problem as a massive wall, we need to thoughtfully examine each brick and the surrounding pieces that make up the entirety of the structure. With that knowledge, we have an opportunity to reframe our collective understanding of the current processes to start to reframe the system more inclusively. More importantly, we need to talk about and highlight the tools to finally remove the pieces that systemically deter an inclusive culture, rather than demolishing the entire wall all in one blow.
That's not practical or compassionate. Changing culture takes time. It takes extra time and commitments within government institutions that can tackle the system via policy shifts and the individual pieces with their actions. 
With once-in-a-lifetime resources to build infrastructure in some of the most underestimated cities across the country, government leaders have the opportunity to [quite literally] rebuild with a focus on serving more of the people who have been excluded. We can do that if we look at specific approaches, like Bitwise Industries' business model, that prove human-driven approaches are not only the right thing to do but are also mutually beneficial and profitable.
Start with Getting Specific About What Equity and Inclusion Look Like in Practice
At Bitwise Industries, we are proving that anchoring a business model to equity and inclusion not only benefits humans, but also the bottom line. Despite the headwinds, there are solutions that work and that have the potential to successfully scale.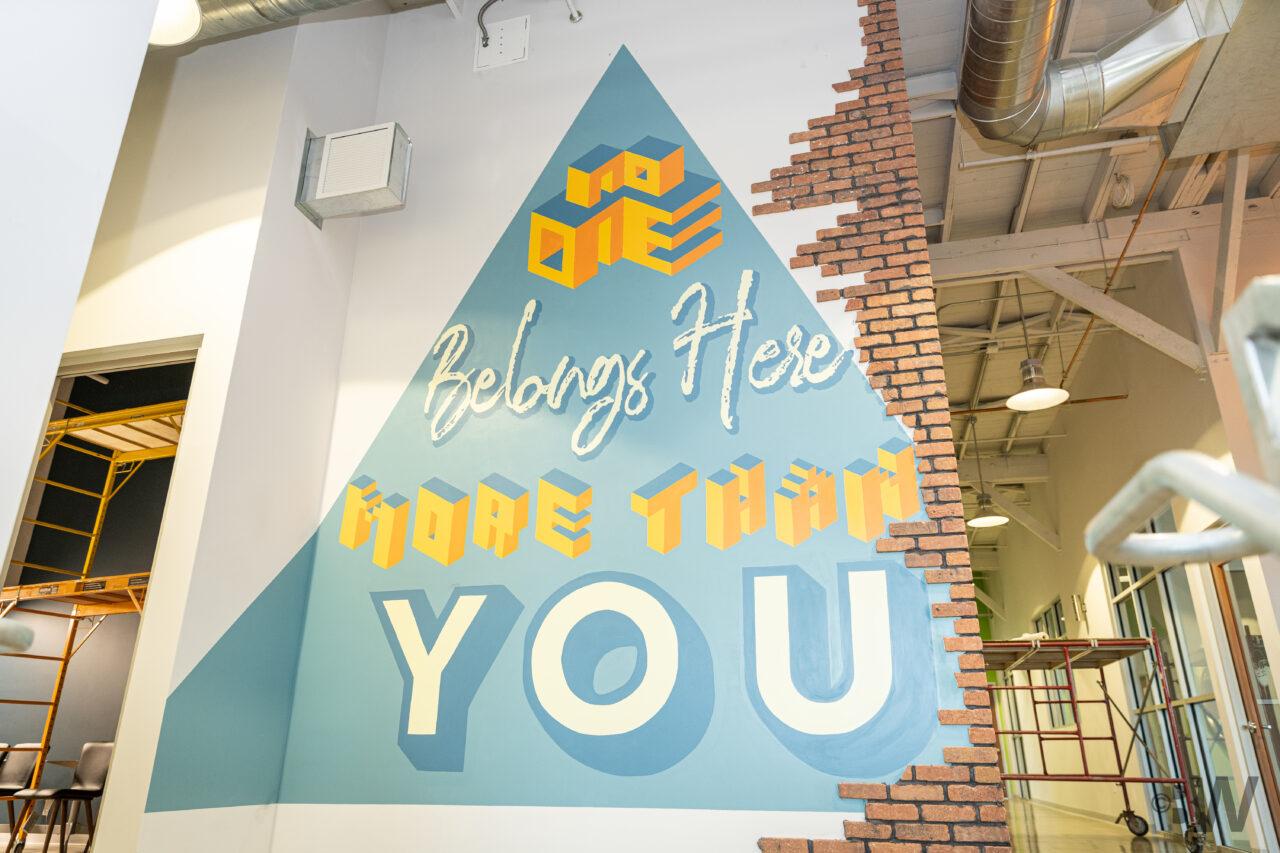 With nearly 10 years of experience, Bitwise's model has helped produce the necessary conditions to revitalize underestimated cities. In 2021, we set out to aggregate Bitwise's outcomes in Fresno, home since 2013, across all business lines in the hopes of sharing "the secret salsa." Why share? We believe more organizations can use these proven tools to experience similar results empowering the most underestimated.
Our success as a company and as a contributor to Fresno's growth shows that economic development anchored in equity is not only possible but is also scalable and profitable. Bitwise Industries' model, which includes deliberate network-building to cultivate welcoming environments that make people feel like they belong, is proven to reduce barriers to success. The results of those outcomes, outlined in Bitwise's recently published white paper, prove that systemic approaches to promote equity and inclusion deliver vibrant economies and tangible opportunities for growth in communities across our country.
Build A System that Welcomes People Instead of Screening Them Out
Bitwise Industries' workforce training programs are effective because our pre-apprenticeship courses begin even before entry-level onboarding. Our process doesn't require aptitude tests or any other assessments that exclude individuals from learning. Any person, of any age, and any background is welcome to try one of our classes, offered at low cost, and no cost for individuals who need assistance. There is no assistance application required to qualify. Folks simply reach out to our student success specialists to let them know they need support. Instructors are senior-level developers who continue to work in the industry while they're teaching to ensure that coursework is always relevant to current market demands. All programs are project-based, so learning is never "front-loaded," and students are always learning by doing. All of these features are designed to include people–especially those who face barriers to traditional paths to learning.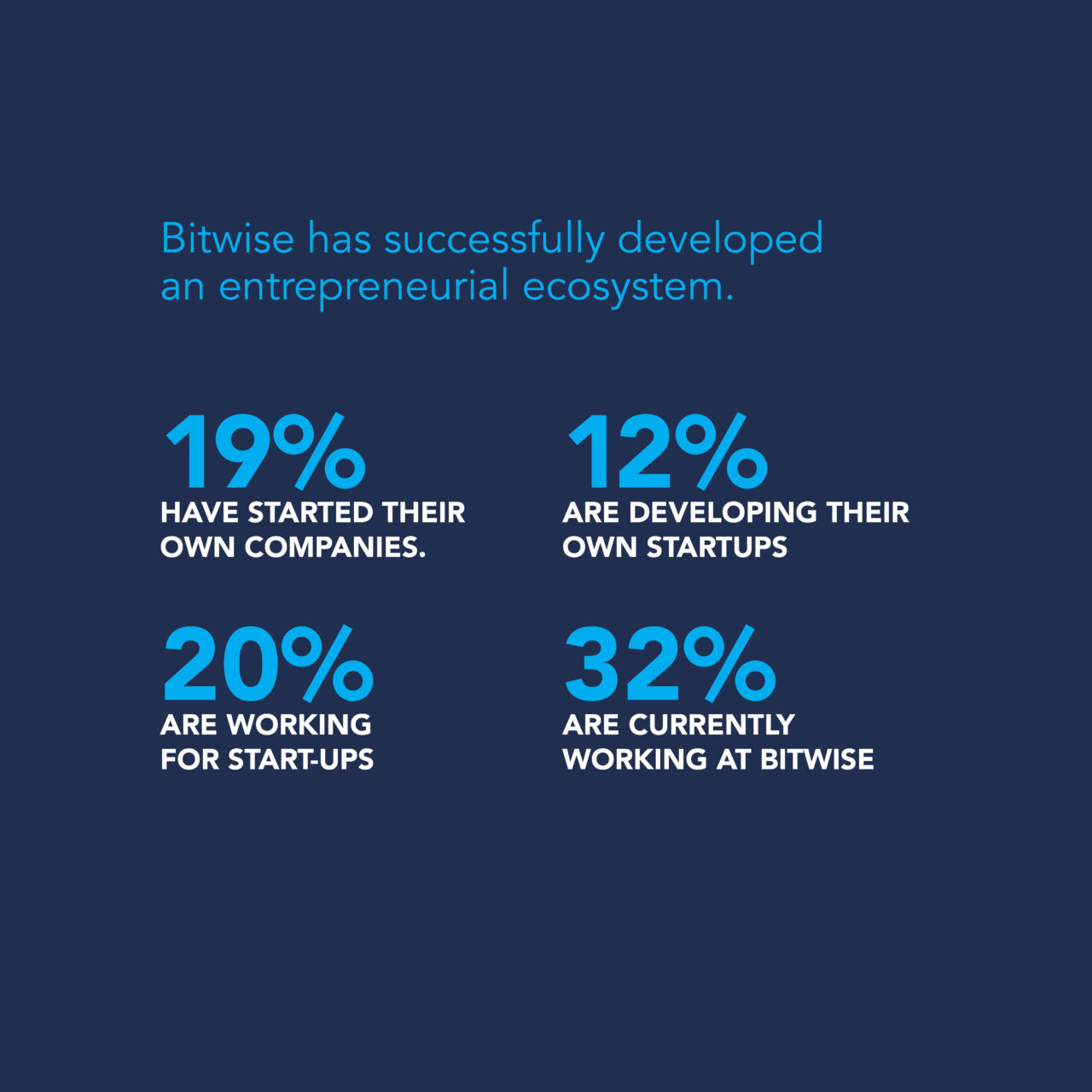 Don't Force People to Choose Between Working and Learning
Through our registered apprenticeship programs, Bitwise Industries pays people to learn. In these programs, individuals enter with little to no experience or a few weeks of basic training or knowledge on the topic they'll apprentice in. Working and learning happen simultaneously in our apprenticeship program. Students are paid to devote their full time and attention to gaining new employable skills. The apprenticeship model makes it financially feasible for significant numbers of people, who would otherwise not have the opportunity, to obtain technical skills that are in high demand in government, nonprofit, and other professional sectors. The result is the most diverse tech workforce in the country, higher wages, and transformed local economies.
Help Build Holistic Skills and Surround Workers with A Culture of Belonging
Bitwise Industries' programs are focused on providing marketable coding skills. In addition, we teach effective verbal/written communication, financial literacy, collaboration, research, and problem-solving. Addressing a full complement of the abilities people need to succeed in life sets our students and apprentices on the path to life-changing professional achievement. This is how we ensure that every person we teach and who lives in the communities we serve benefits from the time spent in Bitwise Industries' programs. We don't just teach people to code. We surround them with opportunities leveraging cross-sector resources to promote digital literacy across sectors in our communities that help increase demand for their skills long term. Bitwise's ecosystem upskills people and organizations into technology, ensuring a strong and vibrant tech ecosystem.
Employ the People You Serve to Build Tools and Systems for Their Communities
The people and experiences behind the products matter and influence how an organization's output impacts the world around it. Bitwise Industries doesn't just train people and place them in jobs. We transform cities into a more digitally empowered environment by teaching digital literacy, increasing demand for technology, and building tech solutions that help people and companies meaningfully participate in the digital economy. The community-informed websites, applications, and other tools we develop promote equity across the communities we serve. In fact, many of our clients are anchor institutions like nonprofits, schools, and small businesses.
We have the ambitious goal of reframing an America where everyone belongs and has equal access to personal and professional opportunities. In order to do this, we need to start getting much more specific about what it will take to get there. More organizations and people, especially within government, anchoring their approaches in equity and inclusion are a start, but what we learn along the way should never be proprietary information. We want to build a strong community where more organizations lean on each other in this learning journey so that we can dismantle the old wall that keeps people out piece by piece. 
About the Author
Laura Maristany is the VP of External Affairs at Bitwise Industries.