Across the country, municipal leaders are recognizing the importance and taking action to ensure early childhood success as a key strategy to a thriving community. NLC reached out to Mayor Steve Allender, City of Rapid City, South Dakota to ask what is on his mind about early childhood success.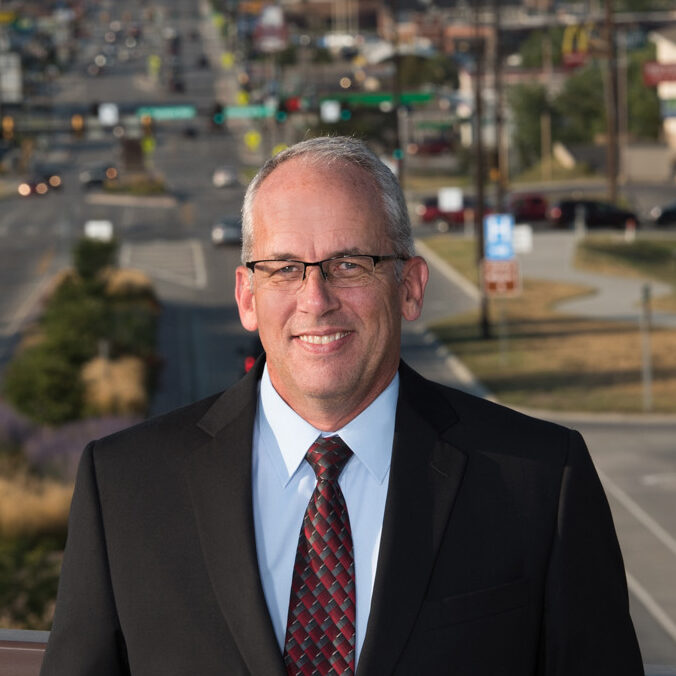 What is one thing keeping you up at night when you think about the young children and families in your community?
What keeps me up at night is knowing that many children in our communities are essentially raising themselves. Whether it's due to poverty culture, working, or otherwise absent parent or parents, many children are not getting the social and educational support they need to be successful. This often leads to committing delinquent and criminal offenses and spending time entangled in the justice system. Public safety expenditures currently account for 51% of our total general fund budget, and this portion is rising. This says nothing of the opportunity costs to the community. Many of these kids grow up to be low wage earners, and some spend significant time in jail or treatment facilities. The cost of what could have been is incalculable.   
Before being elected mayor, I was a police officer and police chief in the same community for 29 years. I saw the worst of us, and I saw firsthand the effects of absent parents. I am now seeing a third generation of the same families taking up space in our criminal justice system, and costing taxpayers millions of dollars.  This latest generation is again having more babies. This is a terribly damaging cycle of dysfunction that brings with it a tremendous price tag.
Many of our community leaders talk about preparing for the future, but this talk is mainly centered on "things" and not as much on people. I feel this is backwards.
What is especially concerning is that today over 80% of America's youth are unfit for military service. The main reasons are poor education, obesity and other physical or psychological ailments. I live and work in a largely conservative republican part of the Country. It's so frustrating that the same political party that touts its belief in a strong military, has difficulty understanding that the future of our military is facing greater risks of diminished capacity with each new generation. The solution is known to us, but it is not politically acceptable to worry about educating other people's kids. As if under-educated children weren't tragic enough, the lousy political discourse over the past few years has made the solution even less attainable for us than before.
How as a municipal leader are you keeping the early childhood community, young children and their families at the center of local governance?
I never miss an opportunity to attend a classroom, speak to children and speak about children's importance to our future. I have worked closely with our early childhood education providers within the community.
In 2016, and in response to a growing truancy problem, I directed that all children under the age of 18 would be permitted to ride our public transportation system for free. No questions asked. Ever since, we are giving children from kindergarten age through high school, rides to and from school. Not only that, but on weekends and school holidays we were giving them a ride to other important destinations like the public library or the museum.
In about 2018 I helped put together a group which ultimately led to the formation of  "Early Learner Rapid City" a think-tank of community leaders and organizers who are pursuing an implementation plan for early learning in our community. We follow the NLC's Early Learning Community Action Guide.
In about 2019 we started a Youth City Council that has been wildly successful. Although the participants are not early learners, it keeps the focus on our youth and the human infrastructure needed for planning our future.
What is one way your city is supporting early childhood opportunities?
In 2016 I began budgeting city funds annually for early childhood scholarships. The money goes directly to a local Starting Strong organization who coordinates efforts with other early learner providers. At $50,000 annually, the city is one of the organizations larger investors.
Although the political climate has made this financial contribution controversial, the controversy has been positive in that it has broadened the reach of the City's message of our desire and efforts to bolster the early learning community.
Sometimes the fight seems futile, but there are few things more important than the youth and their role in our future.  So, we will keep fighting, until we have met our goal. 
This blog post is part of the On Your Mind series featuring local leaders and early childhood champions across the country. NLC's Early Childhood Success team supports members so every city, town, and village has healthy babies and happy families, and all children are thriving by 3, ready at 5, and on their way by 8, So All Children Thrive. Contact the team at ECteam@nlc.org and sign up for the quarterly newsletter HERE.