There are over 1.8 billion young people across the world, and this generation is ready to tackle global challenges. Each year, 1.35 million people are killed on roadways around the world. Youth have historically been architects of change–from the civil rights to global climate change and the movement to end gun violence. Road safety is an emerging area for youth to engage, share their lived experience, and diverse identities to make meaningful change for all. It's time for cities and towns to let young people lead in transforming their own communities through road safety advocacy, policy, and education.
Join the Global Movement
In 2020, the UN General Assembly began the Decade of Action for Road Safety 2021-2030, with the ambitious target of preventing at least 50% of road traffic deaths and injuries by 2030, and a Global Youth Coalition for Road Safety has begun a movement to work for safer mobility and more youth at the decision-making table. The Global Plan for the Decade of Action for Road Safety actively links the road safety epidemic with the role of youth.
Young people play an important role in shaping the future transport system for two key reasons. First, they are the age group most affected by road trauma, with road traffic crashes being the leading cause of death among those aged 5–29 years. Second, they are the generation that will inherit the outcomes of today's decisions about the safety of the evolving transport system. As such, they should be asked about their needs to help shape the system and generate ideas on how to better protect some of the most vulnerable among us.
Meaningful engagement with young leaders can help foster greater ownership of the road safety issue as well as develop a new cohort of road safety advocates with a fresh perspective on the future of mobility.
How Three U.S. Cities are Leading Meaningful Youth Engagement
Montgomery County Department of Transportation (MCDOT) is committed to inspiring and empowering youth through their Vision Zero Youth Ambassadors program. I partnered with MCDOT to train and equip local students on the Safe Systems Approach and create micro-interventions to address transportation safety in their communities. Over a short eight-week period, 30 students were successful in creating artistic contest/campaigns, youth walking audit frameworks, and community/school surveys surrounding pedestrian safety.
San Francisco, SFMTA's Youth Transportation Advisory Board (YTAB) provides opportunities for San Francisco youth to foster their personal and professional development, with access to information and a forum to develop the skills and experience required to advocate for better transit policies and practices that reflect their lived experiences. Recently, the YTAB held a community town hall, gathered feedback and developed a series of recommendations relevant to youth to present to the agency.
Lastly, Youth-led organizations like the Atanta Students for Pedestrian Safety and National Youth Bike Council have been mobilizing and educating their peers for years, and are now empowered to create opportunities for their members to engage in local policy change efforts with support from Vision Zero for Youth. Both organizations are going through intensive advocacy and leadership trainings to further positions themselves as youth leaders to engage with their city leaders on infrastructure issues concerning both groups.
Building Intergenerational Co-Leaders
Throughout my time working with multiple youth-serving organizations and local municipalities dedicated to partnering with young people, I have seen the power of creating an intergenerational co-leadership in road safety achieving sustainable mobility and social justice for all. Young people can be consulted and involved in policy-making and implementation on this major issue for youth, especially as traffic crashes continue to be one of the leading causes of death for young people.
There are an array of opportunities to meaningfully engage young people in road safety, but meaningful engagement requires shifting the perspective and viewing young people as partners in the design, implementation or review of road safety action.
Actions City Officials Can Take To Meaningfully Engage Young People
Connect with Youth Groups – Establish a relationship with young people or youth-centered organizations in your community. Consider starting with asking for a feedback session about road safety and their perspectives walking, biking, riding and driving in your city.
Create Feedback Opportunities – Consciously identify opportunities to meaningfully engage young people in decision-making, especially in Vision Zero or other city road safety efforts. Try to ensure youth outreach is at the beginning of the policy-making process so that it can be fully incorporated and be more meaningful.
Make Space – Provide a space, information, and resources for young people to express their concerns and address them directly at the local level. Whether you invite young people to speak at specific local council meetings or start up a formal Youth Council program or provide mentoring or networking opportunities, each option opens up the conversation.
Principles of Youth Organizing and Policy
As you begin to work with youth, consider a few key principles to guide your thinking:
Perspective: Youth are the experts of their own experiences. Youth can be positioned to be the most powerful organic intellectuals from the classroom to the council meeting.
Self-Determination: Young people need to have a sense of their own values and strengths. Allowing both expression and input into the policy that shapes their lives creates a great sense of self-determination and purpose as well as connection to the community.
Peer-to-Peer: Young people are the best to organize each other. However, other generations are best able to reach out and engage them collectively in productive ways.
It takes all of us to build a safe community for everyone, and now is a great time for those with policy and decision-making power to actively give youth the power to share in the work of transforming their community into a safer place.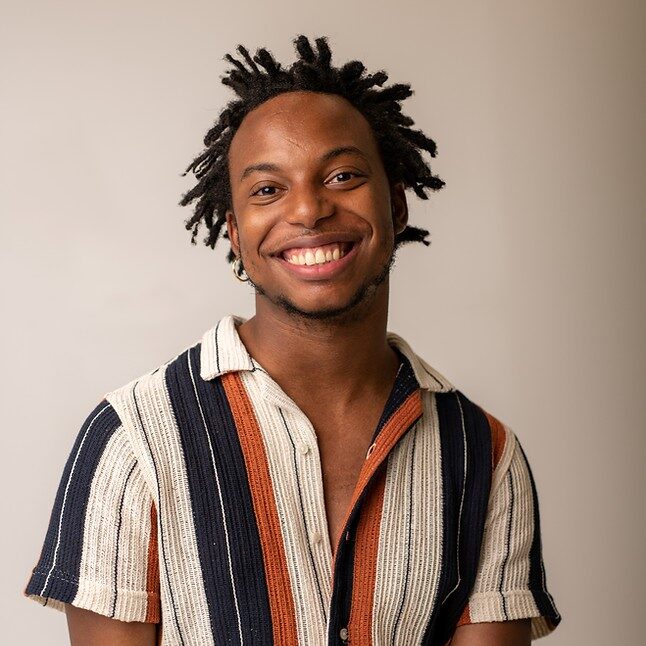 About the Author:
Jacob Smith a Global Road Safety Activist based in Denver, CO. Along with his consulting in youth road safety engagement, he is the Senior Director at National Organizations for Youth Safety.