With federal pandemic school lunch waivers set to expire on June 30, families, nonprofit providers, and school districts were bracing for things to go back to normal as negotiations around an extension of these waivers seemed uncertain. The impact of a swift return to pre-pandemic regulations would have had a drastic impact on families in cities, towns and villages across the nation. Recognizing this, a bipartisan, bicameral group of lawmakers came together on a compromise piece of legislation to extend some of the school meal waivers -the Keep Kids Fed Act.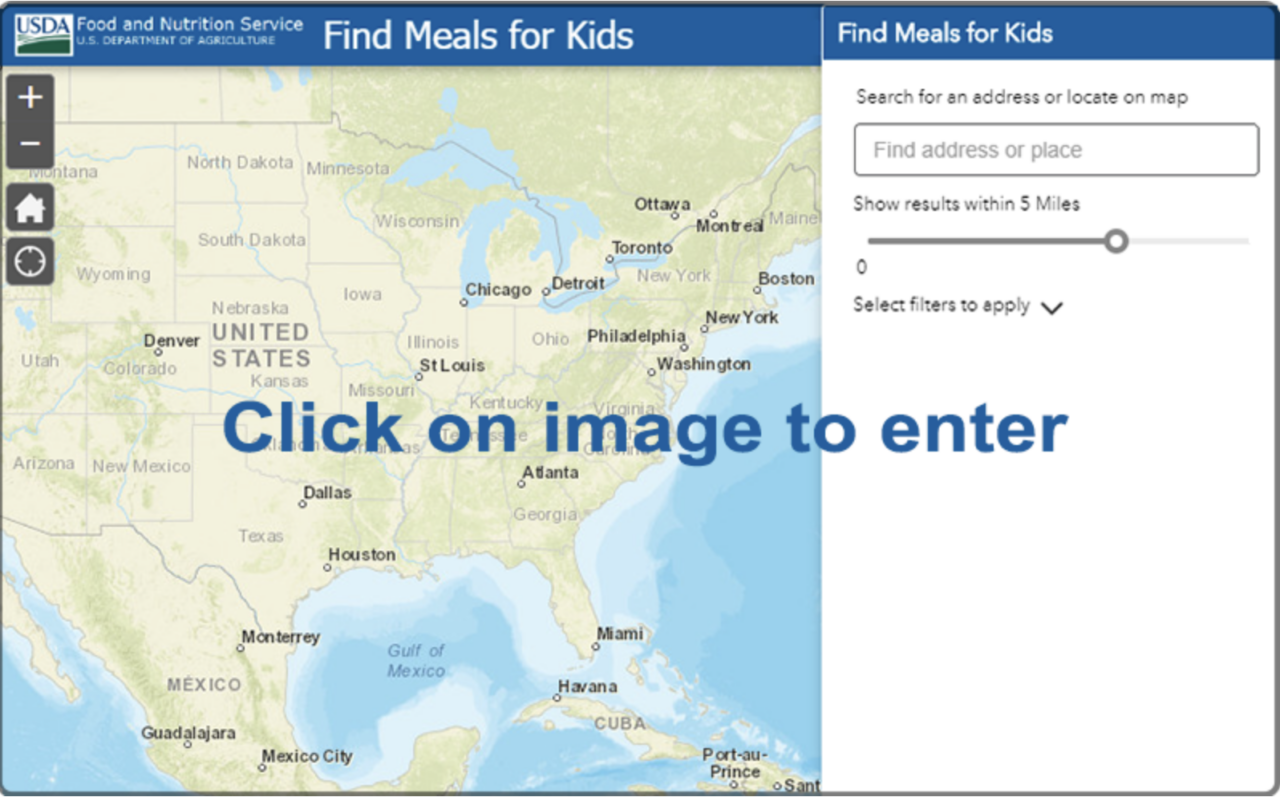 At the height of the pandemic, the U.S. Department of Agriculture introduced emergency measures that removed several free school lunch program requirements. These included the ability of all students to get free breakfast and lunch regardless of their family's household income, provided larger reimbursements to schools, made it easier for districts to distribute meals to families, and allowed communities to operate summer meal sites in areas regardless of the percentage of kids qualifying for free or reduced-price meals. These changes led to an increase of 10 million more students receiving meals during the last school year. Without access to meals, children may struggle in school including repeating a grade in elementary school or having more social and behavioral problems. Beyond the impact on the children directly, free meals provide caregivers space in their family budget.
Last month, President Biden signed the bipartisan Keep Kids Fed Act, which provides funding and flexibility for communities to provide children healthy meals this summer and provides support to schools and childcare facilities to allow them to address supply chain challenges and high food costs for the year. Specifically, the legislation will:
Maintain waivers for meal nutritional substitutions to combat supply and cost issues
Maintain waivers for meal deliveries and grab-and-go options for students
Maintain higher reimbursement rates through the 2022-2023 school year
Extend the ability of child care homes to receive larger reimbursement rates
Increase reimbursement rate of each meal and snack for child care providers and afterschool programs
What Can Local Leaders Do?
While the legislation does renew many provisions created at the start of the pandemic, it does not include the continuation of free meals for all youth. Under this extension, most families will once again have to apply for the program and families who qualify for reduced-price meals, or who don't qualify at all, will once again resume paying. This omission has the potential to increase childhood hunger because families will have to navigate the application process to secure free meals.
Local leaders have a role in ensuring that nonprofit providers and school districts have a plan and are coordinating efforts to maximize the impact of the legislation.
Municipal leaders can:
Confirm if your state has made universal meals permanent like California and Maine and, if they have, ensure that families within the community know about the programs;
Verify if your school district is participating in the Community Eligibility Provision which allows schools to serve high-need students without collecting applications from families;

If needed – Connect with your school district to understand what they are doing to help families navigate the application for subsidized meals, provide their financial information to the district and share this information broadly;

Work with your school district to pair ARPA funds with the Elementary and Secondary School Emergency Relief (ARP ESSER) funding that the district received to address short-term (i.e., food costs) and long-term meal service issues (i.e., transportation of food to summer meal sites);
Connect with childcare businesses operating within your community to make sure they are aware of the nutrition program and where to go if they are interested in learning more about applying;
Use ARPA funds to address food insecurity and accelerate those efforts through cross-sector collaboration.
Further Action is Needed
The opportunities that come from the Keep Kids Fed Act are helpful in the short term but sadly this work is not the silver bullet to solving childhood hunger. Further actions are needed to continue providing meals to all children at no charge, expanding community eligibility, and strengthening child nutrition programs which will allow local leaders to target additional investments and further impact.
The pandemic has shown the resilience of communities to come together to tackle critical issues like childhood hunger. The efforts by municipalities across the country during the heights of COVID showed us we can do more to address hunger when we see it within our community. Sadly, the issue has not gone away, and municipal leaders have an opportunity to continue to lead.