Key Highlights: As the United States faces a baby formula shortage, we created a list of immediate actions local municipal leaders can take to support their communities. 
Local government leaders work tirelessly to support the quality of life for their residents. As a result of recent supply chain issues coupled with voluntary recalls communities across the United States are facing a worsening of the baby formula shortage. All families with young children – especially under-resourced parents are stretched for time and resources. Keeping their children safe and healthy is a top priority for parents. The formula shortage has the potential to impact families' ability to provide adequate nutrition for their infants.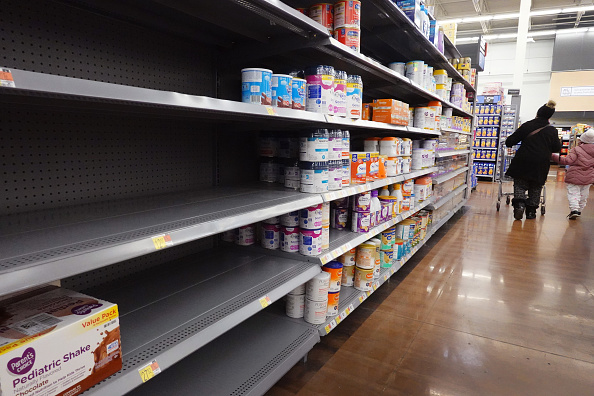 Receiving proper nutrition is a key component to a quality life, especially in the earliest years. Access to safe and healthy liquid nutrition, whether breast milk and/or formula, is vital for infants. In the first week of life, one in five babies receives formula – with half of breastfeeding families supplementing with formula by three months. With limited supplies, some people will have trouble feeding their children. Safe and adequate nutrition is necessary for healthy growth and development. Missing key nutrients can lead to physical and cognitive concerns associated with lack of feeding and can lead to failure to thrive.  
As families from all walks of life are scrambling to ensure their children receive proper nutrition, there are immediate actions local municipal leaders can take to offer support:
Municipal leaders can drive donations to and partner with health care providers, local Women, Infants, and Children (WIC) offices and community-based organizations such as the local foodbank.  
Many caregivers may not be aware of the resources available in the community. To help connect families to support, cities can distribute a resource guide through local libraries, community centers or public offices, and make it available on the city's website. 
City leaders can also establish a public information "helpline" to answer questions, provide guidance and resources on infant formula safety.  
Local leaders can go beyond city limits to ensure strong collaboration with federal, state, and local government partners to aid families with infants.  
City officials can play a key role in advocating for resources so they are targeted to where they can have the greatest impact.  
City officials can work with state and local officials to ensure alignment and clarity, so that information can be provided to impacted residents  
Convene key stakeholders and support authentic partnerships that incorporate families and consult families about their needs.  
Municipal officials can hold community dialogues to listen to caregivers' concerns and identify barriers to accessing culturally relevant resources.  
Quality care and access to resources for young children are issues that have been exacerbated since the outbreak of the COVID-19 pandemic. Addressing the formula shortage is not just an issue for parents and caregivers, this is a community issue. Many cities, towns, and villages are developing robust programs and policies that support infants and toddlers.  Local leaders are uniquely positioned to support families throughout and beyond this current shortage.  
Local Examples
Many families continue to have difficulty obtaining formula. Efforts announced by the Biden-Harris Administration have aided in bringing the total formula production up above pre-recall levels. The reality is many families rely on baby formula, and for some formula is not a choice but a necessity. Supporting families requires elected officials, policymakers, and multiple systems including the business community to come together to ensure that all parents, particularly those in high need, get what they need to nurture their children's well-being beginning in infancy.