Three takeaways for cities from the Congressional City Conference
We recently had the opportunity to facilitate a conversation with local leaders from across the country about electric vehicles (EVs) at the National League of Cities — Congressional City Conference. Throughout the conversation, we heard a similar refrain: electric vehicles are here to stay, we are aware of their potential and want to support the electric transition, but we don't know where to start.
Luckily, with the Infrastructure Investment and Jobs Act (IIJA) and a nationwide focus on reducing emissions in the transportation sector, there are several resources that cities can leverage as they begin to build out the policies and procedures to grow an EV program.
1. Get Familiar with Federal EV Guidance and Funding 
The most popular topic of conversation in the world of EVs these days is the federal government's state DOT-focused National Electric Vehicle Infrastructure (NEVI) program. But the federal offering — in finance and technical assistance — is much broader than that. As a first step, we recommend visiting driveelectric.gov to keep updated on new guidance coming from the Joint Office of Energy and Transportation. The site has useful links to data and tools that can be used by local jurisdictions as well as state Departments of Transportation (DOTs). This is important not least because there is $1.25 billion in discretionary funding set aside for community charging grants that will be coming out later in 2022.
Additional Resources:
Alternative Fuels Data Center: View existing locations of publicly available charging stations, Alternative Fuel Corridors, and laws and incentives for EVs in your state.
Rural EV Toolkit: Learn more about vehicle electrification and find resources for rural and other communities just starting out with EVs.

2. Plan your EV Strategy 
To be competitive for federal grants, it is helpful to have a plan in place that you can point to as evidence of your locality's commitment to EVs. The planning process also helps you understand potential policies and educational outreach that may be necessary to further expand the deployment of EVs, whether for your community's municipal fleet or its public charging infrastructure. A strategic plan or roadmap for EVs is an important step in the process, and we recommend looking to neighboring jurisdictions, the state, and your local utilities for help and advice in the process. Planning for EVs is a cycle of discovery, and it is likely that some nearby jurisdictions are further along in the process and can share their lessons learned. Also, with state DOTs actively in the process of drafting their EV plans for NEVI, there may be procurement mechanisms and public-private partnerships for charging that localities within the state can use. Finally, local utilities may have additional financial or in-kind support available and can help ensure that the siting of stations works from a grid capacity perspective. These sorts of partnerships are integral for planning and then implementing EV infrastructure.
Additional Resources:
3. Incorporate EV Considerations into Everything You Do 
As your program grows, remember that EV infrastructure does not need to be a standalone project. Many grant programs include EV charging stations as eligible expenses within larger projects, and those larger projects often allow you to leverage low-cost federal loans with grants to get the most out of your investment. Your community can then start a positive feedback loop in which the initial public investment in infrastructure leads to additional investment from the private sector, thus creating a cost-effective way to bring new amenities to your city.
Additional Resources:
Planning for EVs will ensure that your city is well positioned to take advantage of future EV infrastructure opportunities. It also allows you to proactively support the needs of residents as they transition to EVs. By taking these initial steps, you're creating a foundation that prepares your city for the future of transportation.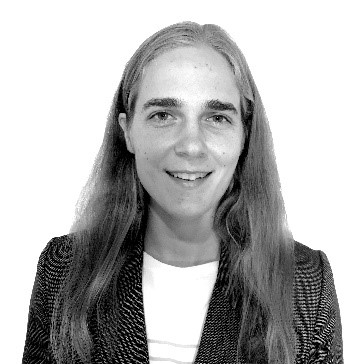 About the Authors:
Ann McGrane is a Senior Mobility Policy Advisor with Stantec's Smart(ER) Mobility team.
John Bachmann leads Stantec's community development group in the Mid-Atlantic region.