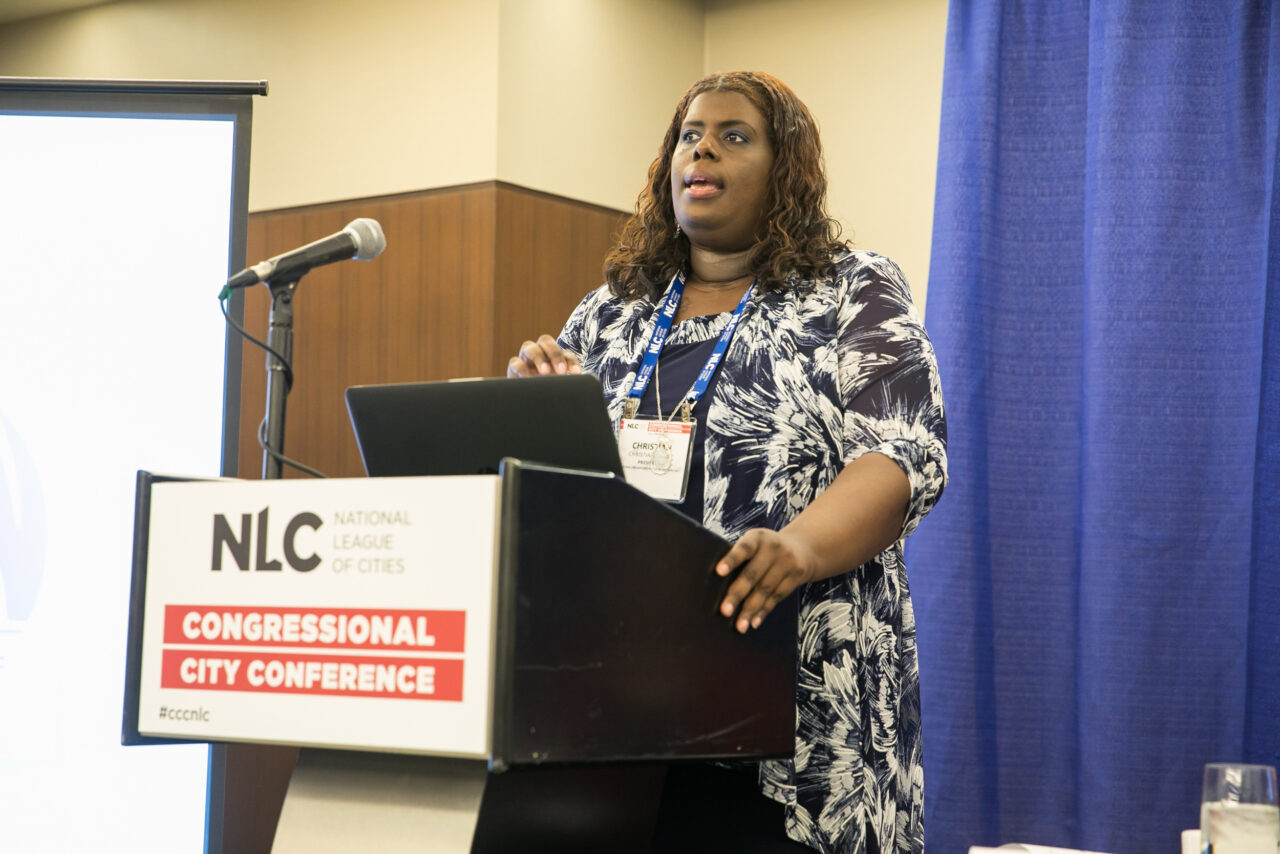 For the first time since the onset of the pandemic, the National League of Cities' (NLC) Women in Municipal Government (WIMG) Constituency Group hosted their annual WIMG Luncheon, in-person, honoring women's history month during the NLC Congressional City Conference (CCC) in Washington, D.C.
With over 130 women local leaders in attendance, the room was filled with WIMG members and those new to the group, all interacting and meeting face-to-face for the first time in two years. The group welcomed luncheon keynote speaker, Christian Nunes, President of the National Organization for Women (NOW), the largest feminist grassroots organization in the United States, promoting the protection of equal rights for all women and girls in all aspects of social, political, and economic life.
Following encouraging and inspiring words from Nunes, WIMG excitedly took a moment to highlight and recognize the 2021 Women in Municipal Government Leadership Award winner – Councilwoman Chauna Banks from the City of Baton Rouge, Louisiana.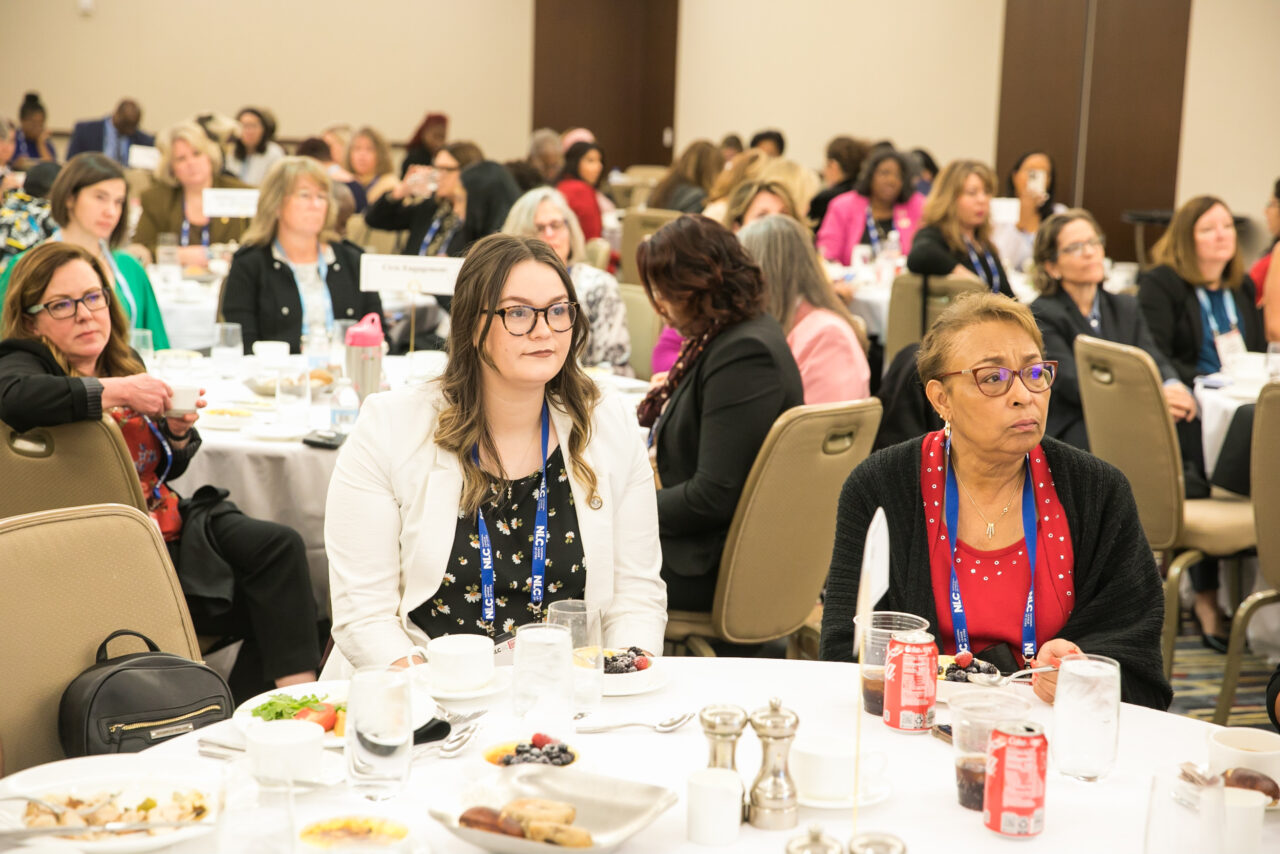 Each year this award is traditionally presented during the NLC City Summit, recognizing a female municipal official for individual achievement in initiating creative and successful programs at the local level to help residents. However, since last November's convening took place virtually due to the pandemic, WIMG leadership insisted on celebrating the winner in-person, as other award winners have had the opportunity to address WIMG sisters in the past.
Councilwoman Banks shined during the luncheon, graciously accepting the award for herself, Baton Rouge, and women in local government everywhere. She highlighted the landscape women in office must navigate to ensure the best outcomes for residents.
"Because politics is such a male-dominated space, women don't necessarily know the lay of the landscape," said council member Banks. "Women have to be very intentional in acquiring knowledge, seeking resources, and recognizing individuals that can help them reach goals."
Join WIMG
The WIMG Luncheon is open to all NLC members, regardless of group membership or gender. Membership in WIMG is complimentary to all NLC members.