It is challenging to predict how Judge Brown Jackson might rule on issues of importance to states and local governments as a Supreme Court Justice. She has spent most of her judicial career as a federal trial judge. So, while she has issued about 500 opinions most of them aren't as long or complex as federal courts of appeals opinions. Also, the courts she has worked for have jurisdiction over no states/local governments other than the District of Columbia (DC).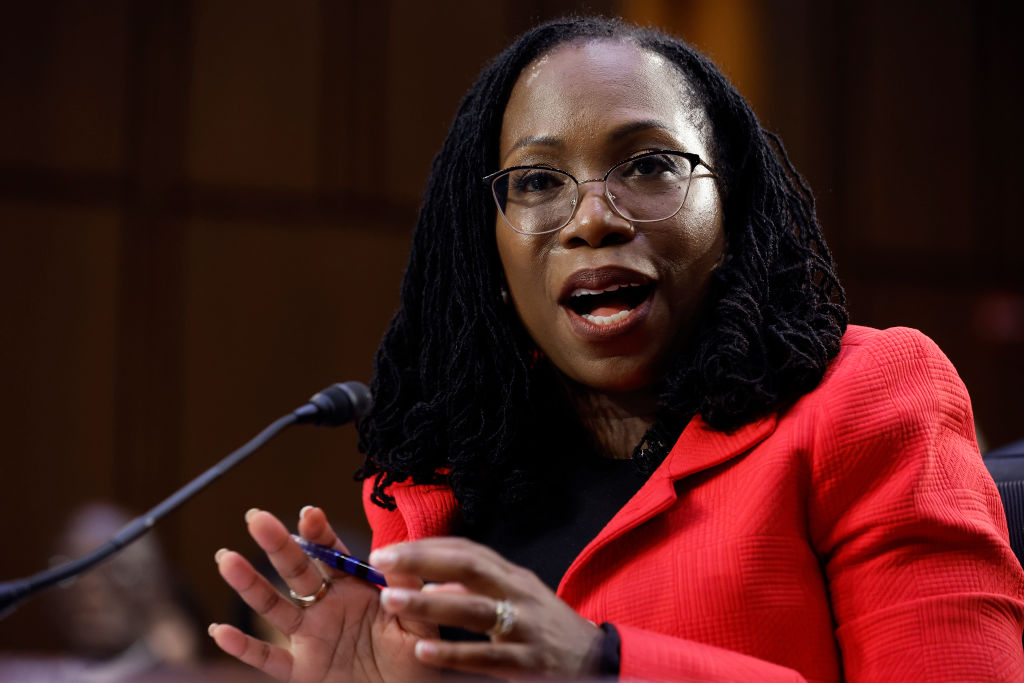 Only one of her most prominent decisions involves DC. In Pierce v. District of Columbia she held that D.C. intentionally discriminated against William Pierce, who is "profoundly deaf," while he was in jail. The parties "vehemently disagree[d]" about whether Pierce could effectively communicate through lip-reading and written notes and whether Pierce requested an interpreter." But, according to Judge Brown Jackson, the only fact that really mattered in this case was "entirely undisputed: when Pierce first arrived at the prison facility, the District's employees and contractors did nothing to evaluate Pierce's need for accommodation, despite their knowledge that he was disabled."
All states and local governments are employers. The Associated Press reviewed her 40 "employment and business-related" rulings and found she ruled for defendants/employers 30 times.
Tyson v. Brennan is an employment case involving religion, a topic of much interest to the U.S. Supreme Court. She allowed a postal employee's religious discrimination case to proceed where he alleged his supervisor repeatedly confronted him overplaying gospel music but allowed others in the same area to play secular music.
Currently and regularly the Supreme Court's docket is teeming with First Amendment speech cases. Judge Brown Jackson has decided a handful of free speech cases where she has mostly applied settled law. 
In Brown v. District of Columbia she concluded challengers to D.C.'s panhandling law made a sufficiently plausible argument it violates the First Amendment. She noted this is "especially so in light of the overwhelming run of authority from across the country striking down similar panhandling regulations since the Supreme Court's decision in Reed [v. Town of Gilbert (2015)]."
Likewise, in Patterson v. United States she refused to dismiss Anthony Patterson's complaint that U.S. Park Services police officers violated the First Amendment when they arrested him for swearing. Citing to circuit court precedent she noted "it is well established that where, as here, there is an allegation of retaliatory arrest in the absence of probable cause [to arrest the speaker for reasons other than his or her speech], the plaintiff has a viable First Amendment claim."  
State and local government officials receive "qualified immunity" when they violate someone's constitutional rights as long as the law isn't "clearly established." Judge Brown Jackson has ruled for and against state and local government officials in qualified immunity cases.
Her opinion in Kyle v. Bedlion is thorough and thoughtful. Shalonya Kyle stood between Officer Bedlion and her boyfriend as they argued. Officer Bedlion shoved Kyle who landed in a hot grill and then had her arrested. Judge Brown Jackson granted Officer Bedlion qualified immunity on Kyle's excessive force claim noting she "found no case that would have put a reasonable officer in Bedlion's position on notice that he could not apply the quantum of force he applied here to a non-arrestee who was standing between him and his intended target." She also granted Officer Bedlion qualified immunity on her false arrest claim stating, "it is certainly not so abundantly clear from the case law that Kyle—who had admittedly interposed herself between the angry officer and her oppositional boyfriend—was not impeding Bedlion such that only a police officer who was 'plainly incompetent' could have thought otherwise."