Throughout the pandemic, Mayor Tito Brown and his team at the City of Youngstown, OH have worked to keep residents informed on COVID-19 preventative measures and vaccines. But at the outset, the Health Department was stretched thin trying to manage hundreds of calls and emails from concerned residents. As Erin Bishop, the City Health Commissioner, explained, 'During the height of the pandemic, I couldn't keep up and was totally overwhelmed.' The city needed to organize public health messaging and deliver key services such as testing, community resources, and vaccinations.
With the help of Delivery Associates Digital, the City of Youngstown used digital tools to automate and scale their pandemic response efforts. They rapidly deployed a public-facing dashboard, which over 70% of city residents visited, and developed tailored SMS messaging for a public alert system that increased compliance with COVID safety practices.
Youngstown also created an automated vaccine appointment system with an average booking time of less than 1 min, which was widely utilized by residents. The appointment system helped the city identify populations with lower vaccination uptake at the zip code level, which enabled officials to identify strategic vaccination locations and implement a targeted outreach to the most vulnerable communities.
Key Learnings from the City of Youngstown
Using digital tools can help improve communications with residents, raise awareness and change behavior
Using data can help achieve key outcomes – in this case, it enabled the monitoring of vaccination supply and disbursements to advocate for more stock
Using technology creates virtuous cycles of good decision-making that build trust and increase performance in teams and coordinating agencies
Technology can be low-cost and quick to deploy if done 'right' and in an agile manner
Find Your Digital Solution
Delivery Associates Digital (DA.D) is a premier provider of digital solutions for cities, including data analytics and website development services. We are a proud Executive Partner of NLC and have supported many of its members. Connect with us by visiting our site or by emailing digital@deliveryassociates.com.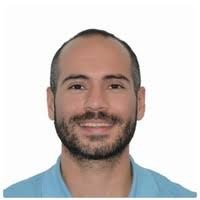 About the Author:
Al Hleileh is on a mission to help cities use technology and data for good. He is the Head of Product, Digital, and an Associate Director at Delivery Associates. Follow him on twitter.