Two years ago, cities around the country were confronted with an unprecedented challenge: the global COVID-19 pandemic. To respond, cities hit the ground running, implementing a host of innovative policies and practices designed to flatten the curve, maintain core government services, protect small businesses and so much more.
NLC's COVID-19 Local Action Tracker captures these stories and tracks the extraordinary steps cities have taken to support their communities during the COVID-19 pandemic. The tracker includes data from 800 distinct cities and more than 4,800 actions, including details on 672 American Rescue Plan Act (ARPA) plans and proposals from local governments across the country.
Over the last two years, city responses have shifted from focusing on addressing the immediate public health crisis to making more long-term investments using their ARPA funds. NLC's new Local Government ARPA Investment Tracker, created in partnership with Brookings Metro and the National Association of Counties, highlights in detail how municipalities are accomplishing these long-term goals. To celebrate and acknowledge all that city leaders have done for their residents over the course of the pandemic, we updated the Local Action Tracker to highlight five major areas where many cities have invested their ARPA funds — public health, city operations, infrastructure, housing, and economic and workforce development.
1. Public Health
In the face of an unprecedented global pandemic, city leaders moved quickly to enact policies that ensured the health and safety of their residents. Cities prioritized creating effective communication channels to share evolving public health information related to social distancing, hand washing and mask-wearing. They invested their ARPA funds in public health initiatives to prevent the spread of COVID-19, from offering incentive programs for residents to get vaccinated to funding emergency response needs such as ambulances and mobile health clinics.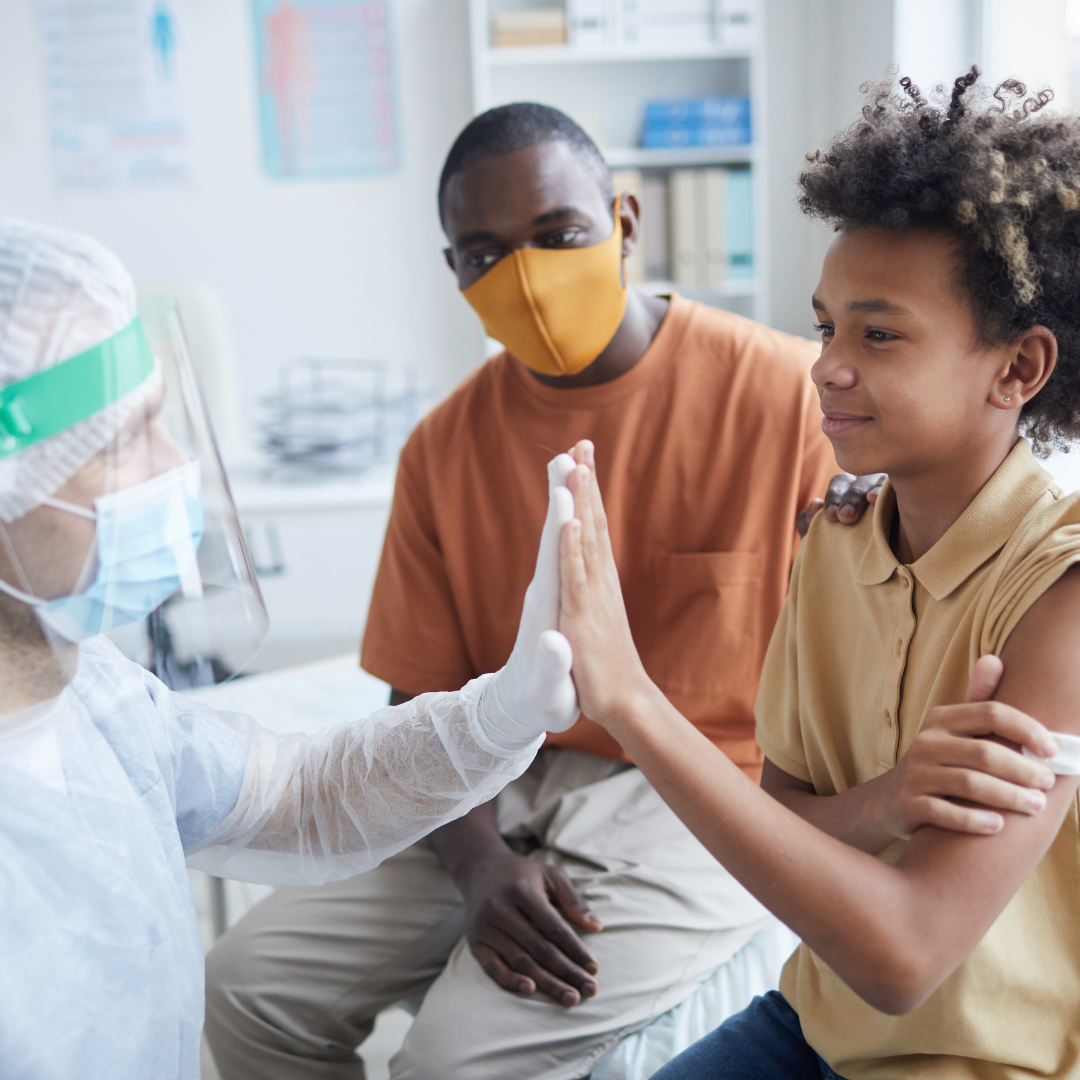 In Buffalo, NY, the city council prioritized equitable vaccine distribution by meeting with the city's African American Health Equity Task Force to improve vaccine access for inner-city neighborhoods, specifically by increasing their availability at health community centers for those who are most vulnerable. Once ARPA funds became available, the city utilized the money to implement public health programming that focused on equitable access to healthcare, including establishing a community clinic in one of Buffalo's lowest-income communities.
Other cities used their ARPA funds to demystify the spread and impact of COVID-19 in their communities and provide information to residents on how to respond. In Louisville, KY, the city used $22.5 million of its ARPA allocation to create a public data dashboard showcasing caseload metrics and to provide public health recommendations to the community. The city also provided funding to support public health compliance and reporting efforts. Similarly, in April 2020, Milwaukee, WI launched a COVID-19 webpage on the city's website to offer more information about the pandemic and the best ways for residents to stop the spread.
2. City Operations
Cities experienced financial shortfalls with decreased economic activity in their communities, which impacted city revenue from taxes and fees. At the same time, increased funding for public health programming was necessary to address the COVID-19 pandemic. Needing to balance their budgets, cities were forced to take fiscally responsible steps that included temporarily furloughing city staff and reducing services. When their ARPA funds became available, municipalities bounced back, hiring additional employees to better provide essential services to their residents, rehiring and protecting the salaries of municipal workers, and offering hazard and premium pay to those frontline workers who took on extra responsibilities during the pandemic.
After requiring most municipal employees to work from home and being forced to lay off 17 employees and cut 15 vacant positions within the city, Cheyenne, WY allocated more than $700,000 of its $12.2 million in ARPA funds to rehire city staff into their positions and another $1.7 million to cover premium pay for essential workers. The additional staff hired will ensure that city services, such as library, public safety and maintenance operations, are fully supported moving forward.
Both Pittsburgh, PA and Easton, PA have allocated a portion of their ARPA funds to maintaining and improving city services. In August 2021, Pittsburgh began rehiring about 100 labor positions that had gone unfilled during the hiring freeze using its ARPA funds, greatly improving access to essential city services for residents. After announcing in April 2020 that the city was projected to experience a revenue gap of $5.5 million (17.6% of the city's annual budget) in light of COVID-19, Easton has used its ARPA funds to restore essential services and jobs that were previously cut.
3. Infrastructure
Cities invested in improvements to failing infrastructure to meet their changing needs and ensure communities remain safe and healthy well into the future. As community members spent more time at home and in their immediate neighborhoods, the inadequacy of necessary infrastructure became increasingly apparent. Many residents began to prioritize different types of spaces. In NLC's 2021 State of the Cities report, city leaders identified the availability of parks, recreation and green space as one of the top conditions that supported communities through the pandemic. For the past two years, cities have used their pandemic relief funds to support improvements from parks and sewer systems to broadband networks and transit systems.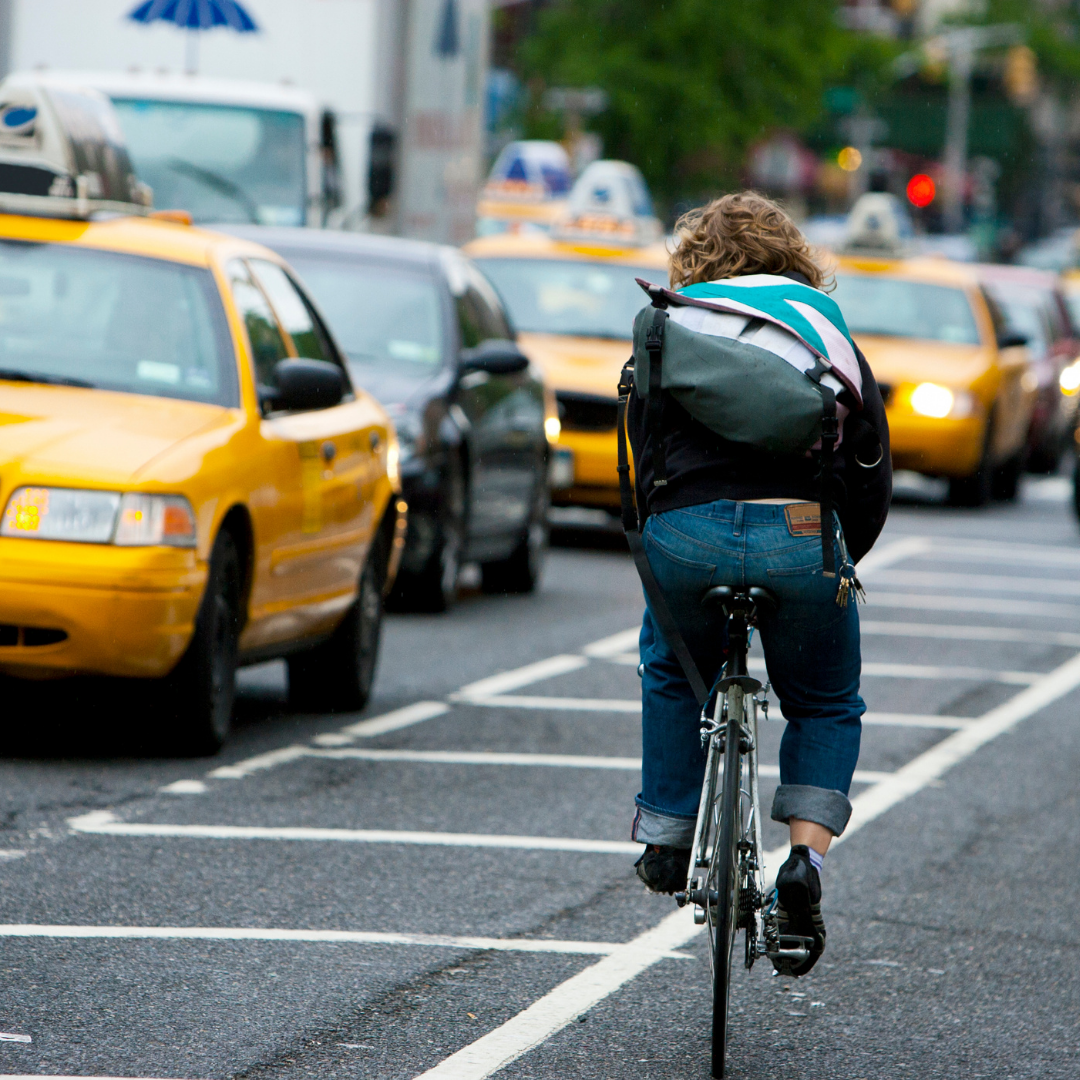 In March 2020, New York, NY launched a pilot program that added additional temporary bike lanes along major corridors to improve bike safety and accessibility as more people turned to active transportation options for their commute. To encourage people to stay active, the city announced in April 2020 that it planned to open at least 40 miles of street space to pedestrian and bike traffic. The program was successful in getting people outdoors, leading then-Mayor Bill de Blasio to sign legislation expanding the program significantly and making many of the open streets permanent. Now New Yorkers can enjoy walking, biking and other activities on Open Streets in more than 100 active locations across the city.
Other municipalities invested in infrastructure that helped small businesses survive the pandemic. Dayton, OH launched pop-up patios so that customers could still access local goods and services while following public health guidelines in improved and new outdoor customer areas. In spring 2020, Raleigh, NC created about 100 temporary curbside pickup zones to help residents more easily access local businesses and restaurants safely. The sites of the curbside pickup zones are included on a map on the city website, which was regularly updated as the pandemic situation changed.
4. Housing
Job losses, school closures and child and family care responsibilities led to significant economic challenges for many Americans over the course of the pandemic. These negative economic impacts resulted in an increase in housing instability across the nation, particularly for renters who were at increased risk of eviction. But cities worked hard to keep their residents housed during this extended period of uncertainty. Housing insecurity dropped dramatically in cities across the U.S. after the passage of the CARES Act in March 2020, when local governments started using their funds to support affordable housing programs and utility expenses and provide services for their homeless populations.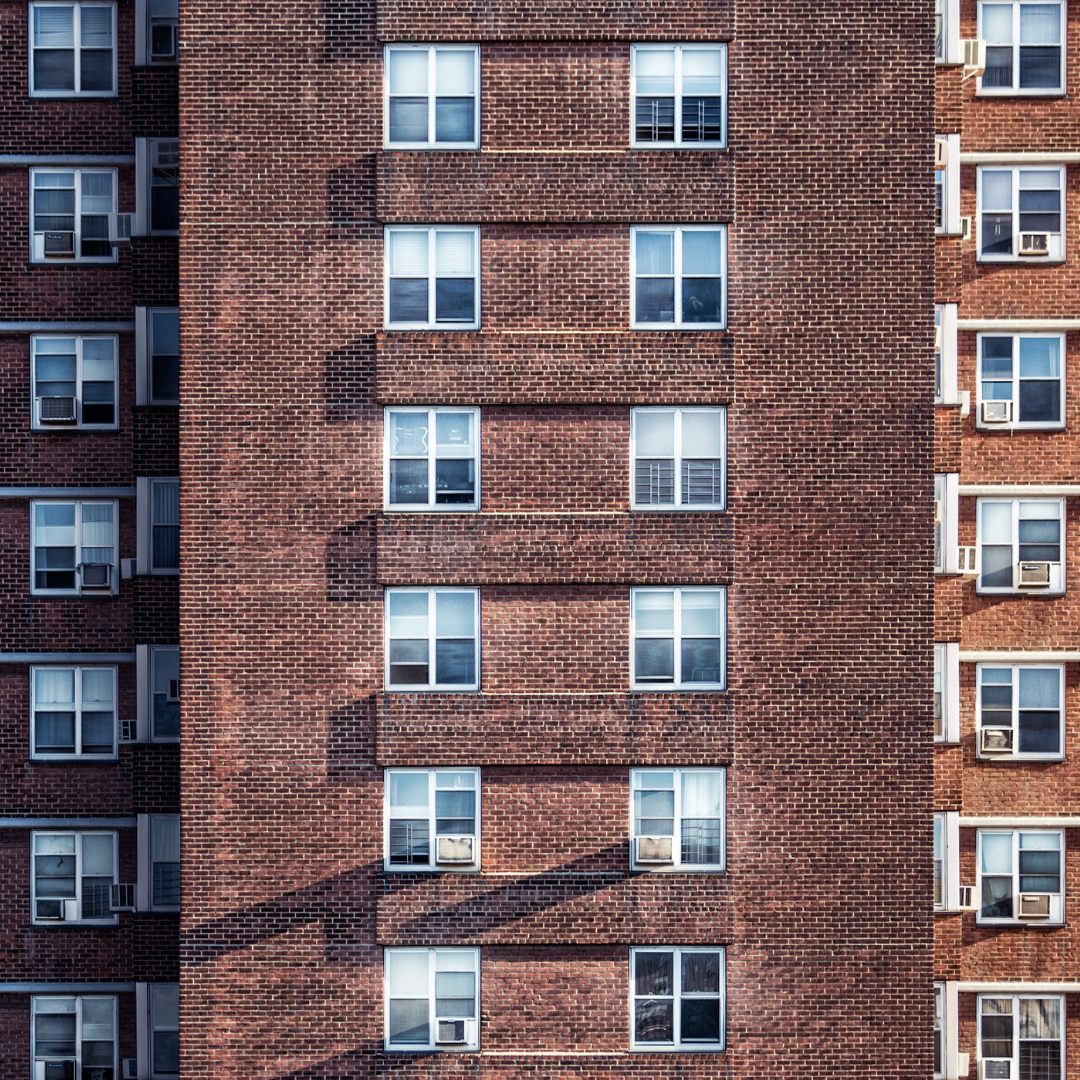 Boulder, CO created a COVID-19 Response Center as a non-medical space for people experiencing homelessness to receive vital care while recovering from COVID-19 or to isolate themselves while contagious. The city is also using its ARPA funds to provide emergency rental assistance and other eviction prevention services, including legal services and mediation through Boulder's Community Mediation and Resolution Center.
In combination with the Emergency Rental Assistance funds allocated by ARPA, many cities have allocated their State and Local Fiscal Recovery Funds to keep their residents securely housed. Benton Harbor, MI is using $600,000 of its $9.8 million for rental assistance and another $300,000 for water assistance. Lakewood, OH is giving a portion of its ARPA funds to a local nonprofit, the Lakewood Community Services Center, with the aim of financially supporting more than 400 families that were projected to experience severe housing instability when the CDC's eviction moratorium ended in June 2021.
5. Economic & Workforce Development
The public health crisis led to financial strain for many small businesses, forcing many to close their doors temporarily, or in some cases, permanently. Cities used their pandemic relief funds to support entrepreneurs and bolster their local economics in more inclusive ways in the long term. Many used their funds to address existing inequities in capital access and provide business support opportunities for underrepresented groups. And it worked: applications for new businesses skyrocketed after the implementation of the CARES Act, as cities used their funds to help local businesses reopen and recover.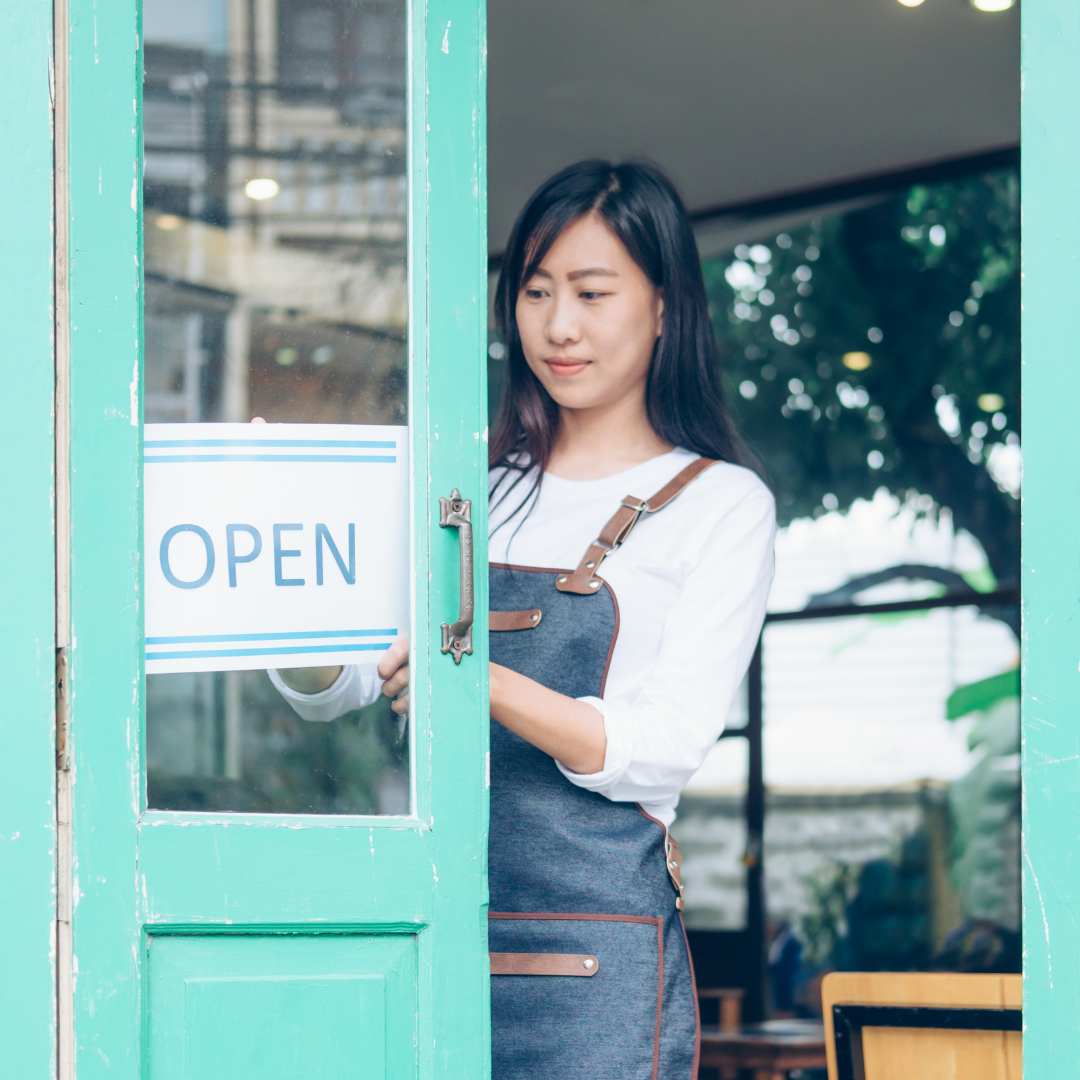 To address the needs of its local workforce during the pandemic, Boston, MA invested an additional $2.4 million in its Neighborhood Jobs Trust fund in June 2020. The fund includes educational and financial support for college students, remote learning assistance for English language learners, job retraining and funding for organizations that assist in Boston's long-term economic recovery. The city's ARPA funds, which included $4.6 million for green jobs and jobs for young adults, allowed Boston to help its workforce not only bounce back but grow as the city emerged from the pandemic.
Many cities invested in small businesses and workforce development to protect the economic wellbeing of their residents. In March 2020, Sacramento, CA created a $1 million economic relief fund to help small businesses impacted by the pandemic. ARPA funds enabled the city to expand its small business support with an additional $8.2 million to help create new small business grants, receive technical resources and implement other tools to help businesses succeed. To address immediate workforce shortages and provide residents with the tools necessary to advance their careers, Syracuse, NY utilized its ARPA funds to create job training programs focused on bringing underrepresented communities into fields such as construction and technology, including stipends so that workers that held other jobs could take time off to get trained.
The introduction of federal funds through the CARES Act and ARPA in the last two years meant that cities could not only address the immediate needs of their residents during this public health crisis, but also invest in long-term projects that will improve their communities for years to come. City leaders have been challenged to think on their feet and play a critical role in developing countless creative and innovative solutions that address the ever-changing dynamics of the pandemic. Visit the COVID-19 Local Action Tracker to see those solutions in action.
Learn More
Want to learn more about how cities jumped into action in response to the pandemic? Visit the updated COVID-19 Local Action Tracker.