In the spring of 2020, our nation faced an unprecedented public health emergency with devastating economic repercussions for our community. As the pandemic grew, the City of Tacoma continued to provide essential services, and the city absorbed unforeseen costs across every municipal department while overseeing the local public health response and addressing community needs. Preexisting problems and inequities within our city were exacerbated by the crisis. Many in our community faced job loss, income insecurity, housing insecurity or homelessness, food insecurity, and declining business. The federal government relied on their partners at the local level to address these challenges. We did so, for nearly a year, without access to direct or flexible funding.
That changed in March of 2021 when lawmakers passed the American Rescue Plan Act (ARPA), which included the State and Local Fiscal Recovery Funds (SLFRF) program to provide $350 billion in direct investments to intergovernmental partners. This program empowered cities, towns and villages across the country to manage the public health emergency, address the urgent needs of our community, anticipate long-term impacts, and pave the way for a more equitable recovery.
I was honored to testify before the House Oversight and Reform Committee on the impact of this program on cities like Tacoma.
Tacoma Uses ARPA Funds to Support Vulnerable Populations   
In Tacoma, federal funding allowed us to sustain essential services and meet the emergent needs of our community across a variety of issues, including: addressing homelessness by providing emergency shelter and increasing affordable housing stock; and promoting public safety by restoring fire department operations and implementing alternative response and body-worn cameras in our police department. We ensured transparency and strengthened community trust by implementing those aforementioned initiatives and establishing a participatory budgeting process.
Most importantly, the funding makes a difference in the lives of our residents. Tacoma leveraged ARPA dollars and existing resources to increase services and support for programs targeting our community's most vulnerable populations.
Nationwide Lifeline 
Tacoma's story is not unique. What is unique is that the SLFRF program transferred the decision-making process from the federal government to local governments, empowering those who know their communities best with the resources to enact real, immediate, impactful change. This was a major step forward in recognizing the vital role of local economies in stabilizing our national economy and bolstering our collective recovery.
"We are the ones who are on the ground every single day. We meet our residents at the grocery store and at the gas station, so we clearly understand their needs. The ability to have flexible spending [under ARPA] and pivot on the ground has been incredibly important to us."

NLC Vice President Mayor Victoria Woodards, Tacoma, WA.
Cities, towns and villages across the country are using SLFRF funds to recover and rebuild by directly addressing community needs. NLC, Brookings Metro and the National Association of Counties (NACo) recently launched the Local Government ARPA Investment Tracker, an online resource that compiles information from local governments to offer a detailed picture of how large cities and counties are deploying SLFRF dollars. The tool tracks more than $18 billion in SLFRF investments across 152 local governments.
Conclusion 
While the work of recovery is well underway, there is still a long road ahead of us. I am thankful to Congress and the administration for their leadership, advocacy and support of the SLFRF program. I am certain that our nation will see the rewards of this work for many decades to come.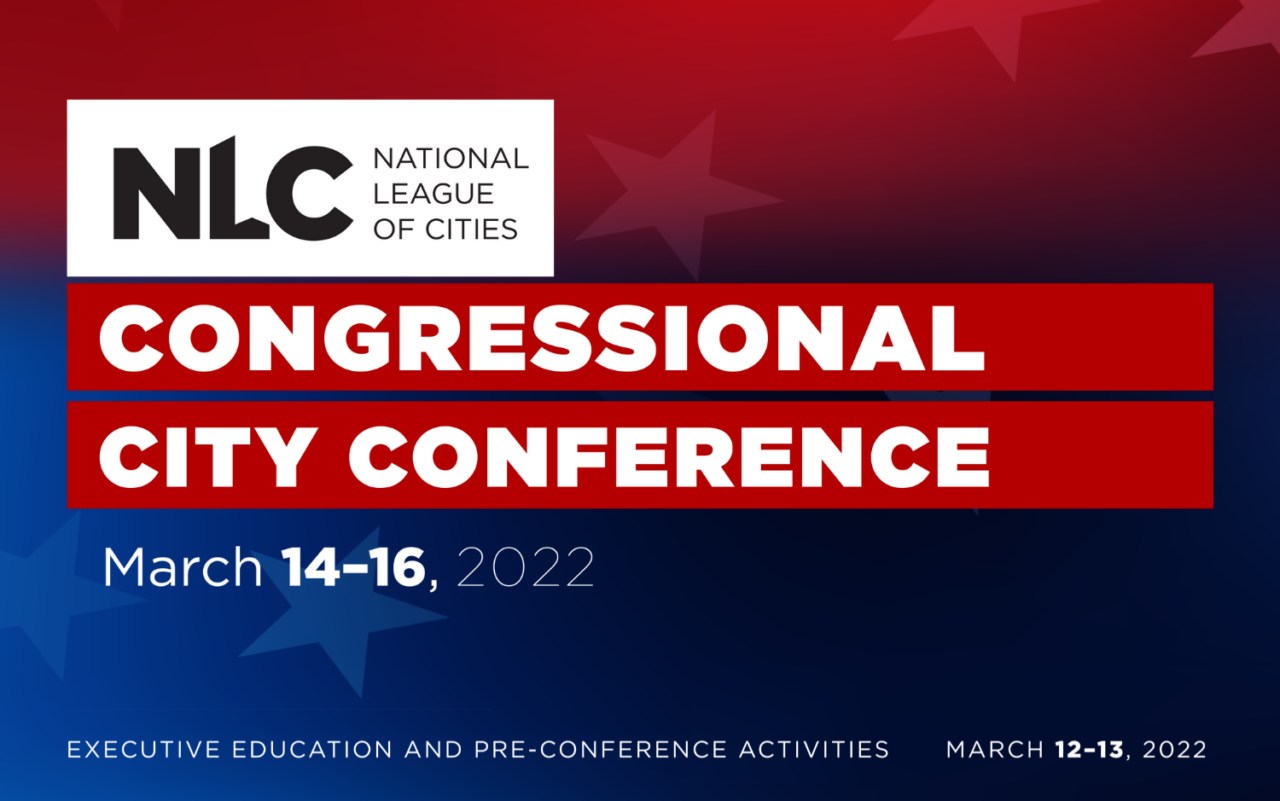 Register for the Congressional City Conference, March 14-16 in Washington, DC to engage directly with federal agency leads on programs available to local governments under ARPA and the Bipartisan Infrastructure law.