Since my election to Austin's City Council in 2017, I have prioritized creating a more vibrant, sustainable future that benefits our entire Austin community. This means making public health accessible to everyone, regardless of zip code, race or income. It includes protecting our environment, unique waterways, and quality of life. And this goal requires championing our education and early childhood services.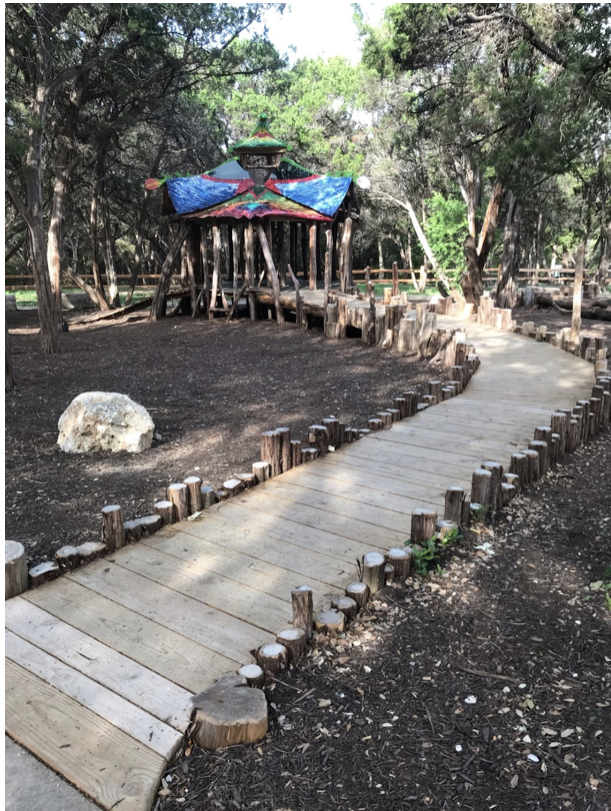 It's not often that one initiative can help make progress on all of these goals, but that is precisely the case with Austin's Cities Connecting Children to Nature (CCCN Austin) initiative and its early childhood nature connection strategies.
The benefits of regular access to nature for young children are well documented. When children connect to green spaces and the outdoors regularly during early childhood, they have improved physical and mental health, they are better prepared for school, and they develop a deeper connection to their community and the environment. I want all children in Austin to grow up with these benefits.
Austin publicly declared its belief that all children — regardless of race or income level — deserve access to nature's benefits when the city council passed the Austin Children's Outdoor Bill of Rights. And, thanks to the leadership in our Parks and Recreation Department and strong partnerships across the city, we're taking steps to bring this commitment to life by making regular nature access a reality for young children in Austin.
What does early childhood nature connection look like in our city? Here are some examples:
Bringing nature play to parks and public spaces. Austin's Parks and Recreation Department, in partnership with the Watershed Protection Department, has done incredible work in making the addition of nature play spaces a priority in our park planning process. Nature play spaces incorporate natural elements like logs, stumps, boulders, pathways and child-friendly native plants that encourage hands-on exploration and unstructured play. Because of Austin's unique watershed, natural play elements are often the only play structures allowed in our parks, and we continue to help the community understand that nature play spaces offer unique benefits while being just as safe as any other playground. Most importantly, community members have been engaged and consulted throughout our park planning process, which has resulted in the addition of several nature play spaces to parks that young children already visit, bringing nature's benefits directly to them.

Adding outdoor learning to early child care centers. Child care sites in Austin are part of Outdoor Learning Environment (OLE!) Texas, a statewide strategy to reduce childhood obesity. Through this effort, the city supports the implementation of outdoor learning spaces in early learning centers, with the help of an OLE!'s outdoor learning guide that helps child care centers transform their campuses. Strong partnerships with the Texas Department of State Health Services and The Natural Learning Initiative in the College of Design at NC State University make this work possible. Funding for this state-wide effort comes from the CDC for state physical activity and nutrition programs. These partnerships allow us to work towards public health goals such as obesity reduction, early childhood development and expansion of green space.

Making nature-based programs accessible for young children. Austin's Nature's Way Preschool is a year-round early child care center offering outdoor programming and a focus on infusing nature into all curriculum. The preschool is part of Austin's Nature and Science Center, which is managed by the Parks and Recreation Department and serves as a hub for outdoor programming. Because we know that not all families — especially working families — can easily access programs at the center, our Parks department is training staff at recreation centers across the city to better integrate nature-based programs at even more locations that young children already visit.
In addition to these efforts, we recognize the critical role that early child care providers, families and caregivers can play in connecting young children to nature. That's why we are also providing professional development and nature programming support to child care workers, and activity kits and resources that caregivers and parents can easily use to make time in nature part of everyday life.
While these efforts are not necessarily new to Austin, they gained momentum when we joined the national Cities Connecting Children to Nature (CCCN) cohort in 2016. CCCN, an initiative of the National League of Cities and the Children & Nature Network, helped our city identify and implement opportunities for cross-departmental collaboration, learn best practices from other CCCN cities, and keep equity at the forefront of all planning and action. That momentum, and our commitment, have continued, as evidenced by the creation of two full-time city staff dedicated to creating equitable nature access in Austin.
The COVID-19 pandemic has reminded us how critical outdoor spaces are for physical and mental health, especially for our youngest residents. I'm proud of the work Austin was doing prior to the pandemic — and I continue to be proud of how our collaborative teams engage the community and work together to move our city in the right direction. And that direction is outside!
Cities Connecting Children to Nature (CCCN), a joint initiative of the National League of Cities Institute for Youth, Education, and Families and the Children & Nature Network, helps city leaders and their partners ensure that all children have the opportunity to play, learn and grow in nature. To help cities bring nature's benefits to more young children, CCCN invites cities to apply to receive support and technical assistance in implementing strategies that connect children ages 0 – 5 to nature.
Learn More
The new Early Childhood Nature Connection program will launch in late Spring of 2022. Applications are due Friday, March 18, 2022. Apply and learn more about how to bring nature's benefits to young children in your city.
About the Author:
Alison Alter proudly serves as Mayor Pro Tem on the Austin City Council, representing the central and northwest District 10 since 2017.