Giving every US resident opportunities for economic mobility, jobs, education, services, and more, requires equitable access to broadband. Internet connectivity needs to be as common a utility as water, electricity, and gas.
People depend on accessible, reliable broadband for doing everything from submitting a résumé or using telehealth services to attending school or working from home. But how do you balance the needs of business—to offer shareholder value, maintain existing service, and turn a profit—with the needs of people? The answer is a public-private partnership in which governments invest in infrastructure and broadband providers supply the technology.
One community has emphasized such an approach with the local government, using location intelligence from a geographic information system (GIS) to support residents' efforts to partner with providers, secure funding, and fast-track local broadband investment.
Dubuque's Commitment to Address the Digital Divide
While not quite a rural community, the city of Dubuque, Iowa, experiences rural challenges. Local leaders focus on equity issues such as food deserts and the need for access to neighborhood parks; health care; and affordable, accessible broadband. The city also possesses massive opportunities for economic growth and business expansion. Addressing broadband availability is one of the major ways the city can provide residents with more opportunities and economic mobility.
In 2016, the city introduced the Dubuque Broadband Acceleration Initiative, an effort to focus on public-private collaborations that reduce the cost and time required for broadband expansion. Ultimately, the city aimed to reach the goal of broadband access for all residents and businesses. The initiative has paid off in terms of providers—growing from 2 legacy carriers to over 14 providers. The partnerships resulted in over $2.6 million of value to the city and a leverageable investment of over $19 million in infrastructure. This arrangement, part of the city's larger Broadband Expansion Initiative, set in place a system for an efficient way of sharing infrastructure and services that allow for a reduction in broadband deployment and provisioning costs. While good progress was being made, it was also clear that more targeted efforts would be required to address the equity of that access. The city needed to know if the benefits of its broadband efforts were reaching those most in need.
"For us to accomplish this initiative, we recognized early on we would need a comprehensive effort based on data and analytics with multiple funding sources," said Chris Kohlmann, information services manager, City of Dubuque.
Kohlmann turned to the city's GIS department, led by GIS coordinator Nikki Rosemeyer, to determine how staff could use location intelligence to better understand their community, identify gaps in service, prioritize where to invest, and perhaps even strengthen the city's grant applications for additional funding sources.
The Arrival of GIS, Supporting Data-Driven Policy
To start, Kohlmann and Rosemeyer knew they needed to gather data that would give them a better understanding of current service levels across their community. They could leverage the Federal Communications Commission (FCC) broadband availability data, and supplement that with feedback and insight directly from residents. Using ArcGIS Survey123, they set up the Dubuque Broadband Services Survey to collect baseline data on current use, speed, and bandwidth and the need for services from households across the city.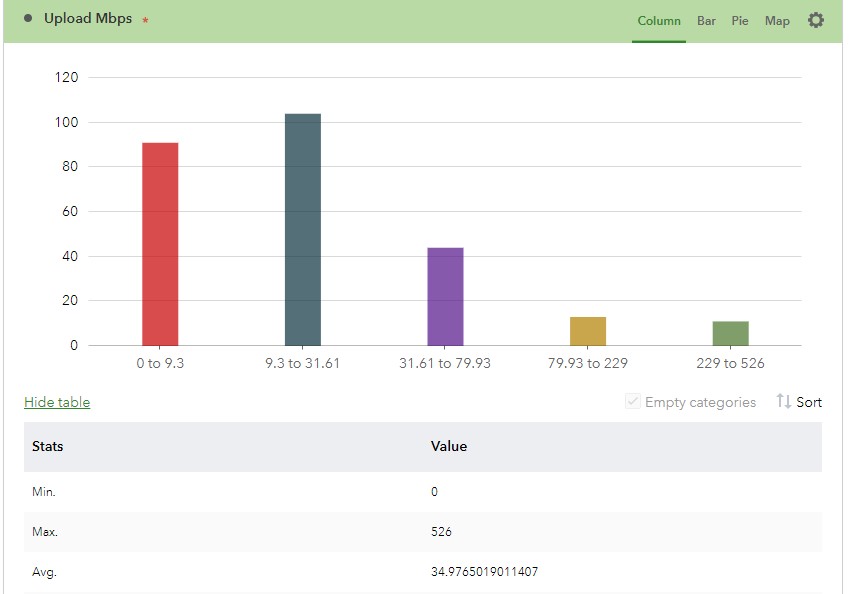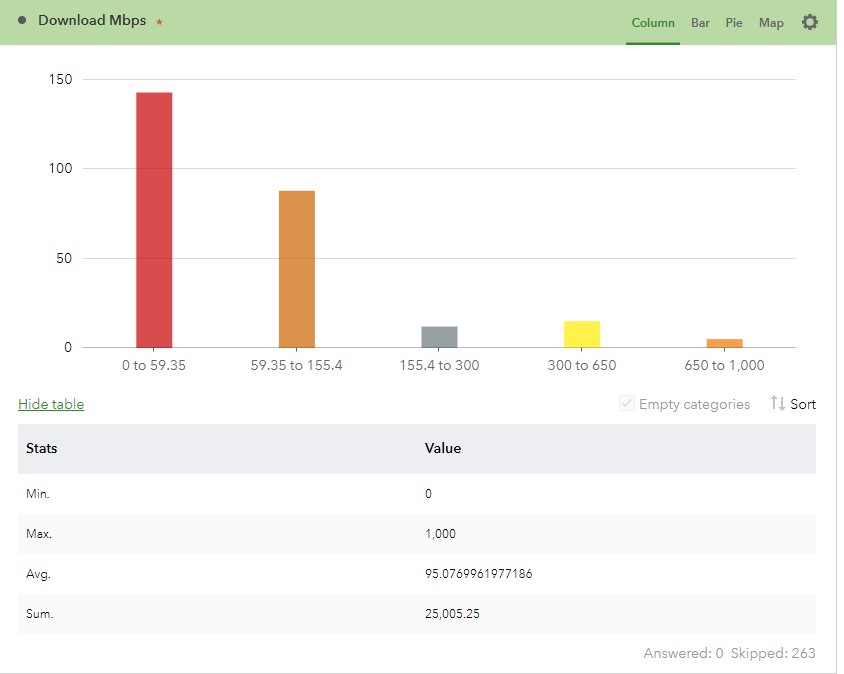 The survey asked respondents in each household to describe the ways in which internet service impacts their lives. Residents identified their internet and cellphone providers and shared the results of a speed test to capture download and upload speed, measured in megabits per second. Dubuque leaders also used the survey as an opportunity to better understand who was impacted by limited or nonexistent broadband availability. Each household also identified the number of people residing in the housing unit as well as their race, ethnicity, and monthly income. All results were anonymous and kept confidential to maintain residents' privacy.
Survey results clearly showed areas of the city where people are disproportionately disadvantaged. For example, 30 percent of survey recipients said they requested faster internet speed and were told it wasn't available. Using this information, the city could determine priority areas and develop a long-term plan to apply for grant funding.
Identification of a Project Area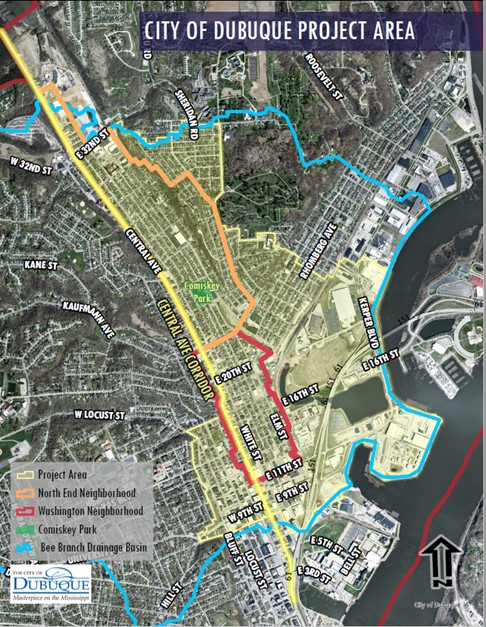 The lack of accessibility, affordability, and availability of broadband communications services in the most disadvantaged census tracts augmented the disparate impact of the pandemic on those lower-income populations of Dubuque. Starting with the more granular survey data, Kohlmann and Rosemeyer began to overlay additional local datasets. "We thought we might know where we needed to dedicate resources. But not until we started to visualize local datasets, survey results, FCC data, and demographics did the picture become clear," said Rosemeyer.
With the analysis completed, Kohlmann and Rosemeyer were able to identify a project area—one with a high concentration of anchor institutions like parks, schools, churches, and youth centers—and apply for grant funding. The area also included census block groups that were already city targets for community development block grants.
Having identified a statistically relevant neighborhood, the city approached providers willing to invest resources into their community. The GIS analysis enabled the city to present a project that would result in service provider profit via increased customers and coverage, and would address community concerns about speed, access, cost, and equity.
Presentation of a Holistic Plan to City Council
Because the national broadband crisis is widespread and well-known, Dubuque leaders were able to apply for support from many federal agencies and resources. One funding opportunity, the Broadband Infrastructure Program grant from the National Telecommunications and Information Administration (NTIA), supports state-and-provider partnerships in broadband infrastructure deployment to areas in need.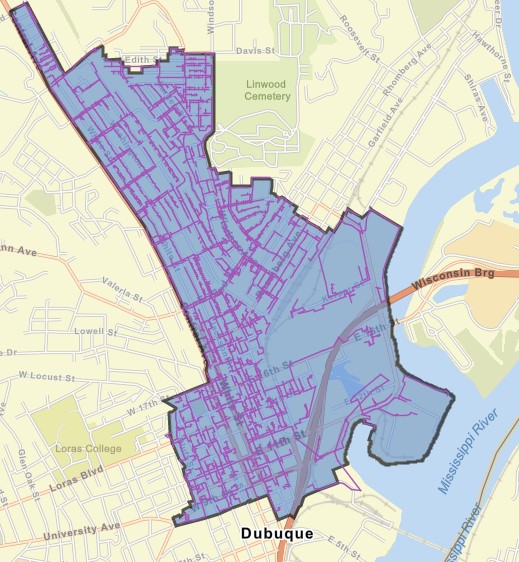 Knowing they had a strategic plan that would help them compete for this grant, Kohlmann and Rosemeyer took their data and analysis to the city council for approval. "When we went to city council [members], I knew we had what we needed to show them the immense opportunity we had if we were to secure funding for our project area. The data, analysis, and maps clearly showed the council we had done our homework," said Kohlmann. "We walked out of there with not only approval on our plan, but with their full trust and belief in the power of GIS."
GIS: The Great Equalizer
Now that federal funding is readily available, competition among jurisdictions will likely be steep. Using GIS, the Dubuque team members were able to differentiate their city, demonstrate a deeper understanding of their community's needs, and create a strategic plan. City staff showed providers that Dubuque is an easy city to work with and that there is benefit to investing in the community. The city's GIS analysis showcased a plan that would address equity and at-risk populations—a major condition of the NTIA grant.
"On our grant application, we were able to present background on why we picked the specific neighborhood for our project area; that we had a provider ready to partner with us; and that, above all, we would address a major equity concern in our community. The mapping and analysis allowed us to apply with confidence and compete with larger jurisdictions, with bigger budgets. GIS gives us an advantage to stand apart," said Kohlmann.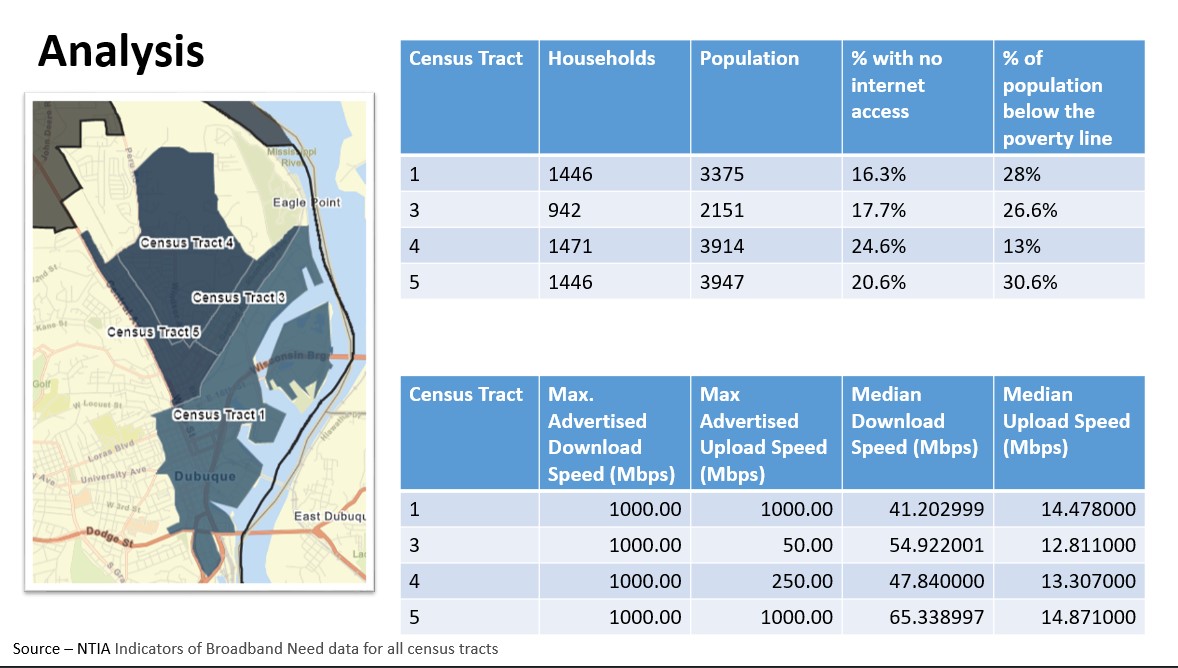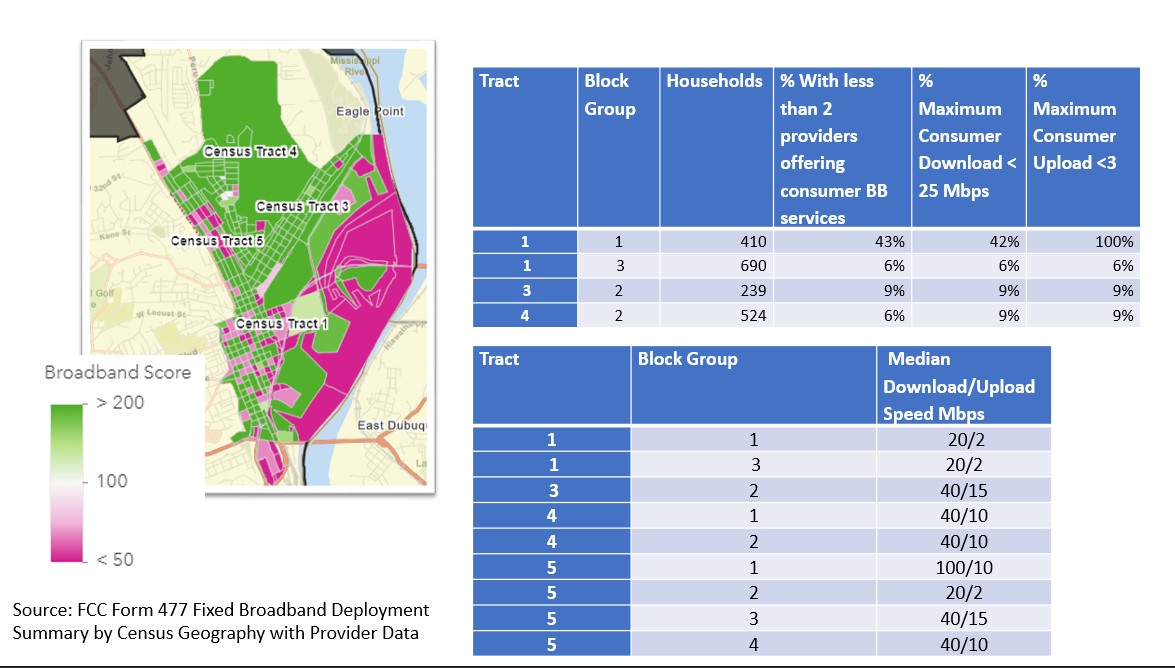 While funding will help Dubuque leaders further their goals, they also have a clear plan based on a strategic public-private partnership to move their broadband access forward. As the city waits for NTIA to complete its selection of successful applicants on November 15, 2021, the community will continue to find additional ways to address the digital divide.
Learn More About GIS
Click here to learn more about how GIS can benefit your community.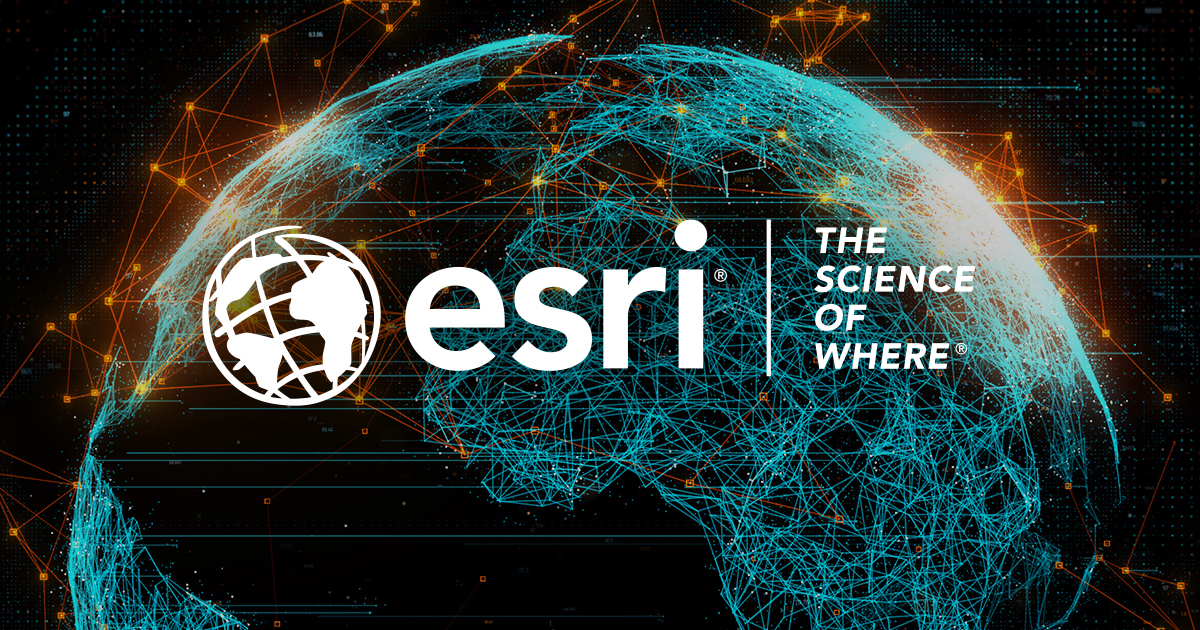 About the Author:
Esri is a global market leader in GIS, helping customers get results since 1969. Esri was founded to help solve some of the world's most difficult problems by supporting its user's work with a commitment to science, sustainability, community, education, research, and positive change.