Finding employment after incarceration is a significant challenge for many city residents involved in the justice system. In Washington, DC, where the recidivism rate is nearly 60%, fewer than 50% of returning residents find employment upon reintegrating with society.
In 2017, the District of Columbia government chose to put a simple hypothesis to the test: with intensive business training and wrap-around social services, small business ownership would be a viable option for some returning residents to generate a stable income. That year, the city's Department of Small and Local Business Development (DSLBD), along with a suite of other local agencies and nonprofits, launched a pilot program called Aspire to Entrepreneurship.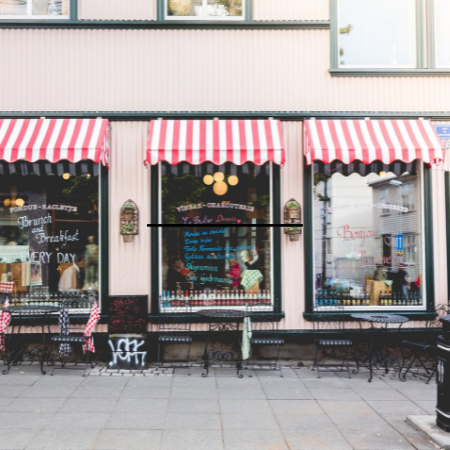 As DSLBD Director Kristi Whitfield says, "The Aspire program is essential because there is a dearth of resources for our returning citizens. These local residents are an inspiration, and their entrepreneurial spirit is of value to their communities while providing themselves with a livelihood."
The core of the Aspire program is a 12-week training course for returning citizen entrepreneurs. Participants learn from agency officials and industry experts about how to pitch their business idea, how to identify their customer base and how to track their finances using financial software, all while receiving wrap-around social services. In 2021, this program supported 33 new businesses. This year it will serve more than 40. Participants who complete the program receive $2,000 and the winners of a final pitch competition can win up to $10,000.
The 2021 winners included Kwabena Nkrumah, who pitched TJ Motors, a business that specializes in purchasing used government vehicles and turning them for a profit; Wendell Smith, who pitched his hand-stitched leather bags made using skills he learned while incarcerated and Rylinda Rhodes, whose company Mane Rhodes makes natural soaps with names and messages focused on destigmatizing mental health issues.
The Challenge
As the Aspire program grows, DC government leaders are coming to better understand the challenges that face aspiring entrepreneurs and returning residents. Caroline Howe, who coordinates Aspire at the DSLBD and was nominated by Mayor Muriel Bowser to participate in NLC's City Innovation Ecosystems (CIE) program, is laser-focused on food entrepreneurship as a growth area for the program and for other informal entrepreneurs.
Formalizing a food business involves several steps, the last of which is gaining access to a commercial kitchen – a privilege many returning residents and underrepresented groups don't have. Operating informally as a food business has several drawbacks. "DC's informal food businesses were decimated during the pandemic," Howe says. "And because many weren't officially registered [as businesses], they weren't eligible for government relief programs." One Aspire graduate joined Aspire to formalize his food business because his informal food business in a family apartment and the crowds of happy customers had attracted police. Informal food entrepreneurs also may be personally liable if their customers become sick. They also lose access to ready-made customer pipelines via DC's burgeoning pop-up scene.
"We're trying to create racial equity in DC's food landscape and replicate the privileges that some groups have in navigating the system," Howe says.
How Washington, DC Is Doing It
Through her participation in the CIE program, Howe has learned from a cohort of six other cities all committed to helping formalize local businesses. By late 2022, she plans to build out a matchmaking system that connects informal food entrepreneurs with operators who have access to commercial kitchen space, as the last step in helping them formalize their business. She has already made inroads with several commercial kitchens willing to participate in such an arrangement. One of these is a café that has agreed to allow entrepreneurs to utilize its kitchen during evening hours when the café is closed.
Finding kitchens is one challenge. The other is identifying entrepreneurs with a proven product, ready to enter a kitchen. A key component of Howe's work this year is building relationships with organizations serving DC's Latinx communities and increasing their capacity to identify and provide business training services to food entrepreneurs. Howe acknowledges that there is sometimes a lack of trust between the city's immigrant community and DC government. Trusted messengers, like DC's Latino Economic Development Center, who DSLBD partners with for the Food Policy Council's Entrepreneurship & Food Jobs Working Group, play a key role.
What Washington, DC Has Accomplished
Launched a survey of more than 200 food entrepreneurs to identify barriers to business formalization and their kitchen needs.
Run a series of trainings for food businesses that want to enter a shared kitchen, as well as a series of trainings for businesses open to sharing their kitchens.
Matched four entrepreneurs to kitchen spaces to register their food businesses.
Built partnerships with three Latinx-focused nonprofits who can identify and provide business training services to local, informal food entrepreneurs.
Shared the Aspire Program's model for supporting returning citizens with fellow CIE cohort members, one of which plans to replicate it.
Lessons from the District of Columbia
Get creative with partnerships. The city uses its convening and promotional power to bring local organizations and entrepreneurs to the table. The Aspire program is a collaboration between the DSLBD, the Mayor's Office of Returning Citizens Affairs and several other organizations.
Provide a carrot for doing the right thing. The city does a lot to make it easier for businesses to formalize. They also provide some incentives, including a free "Made in DC" certification and a "Market Access Grant" for market vendors, both of which require businesses to become registered. Certified businesses are then promoted via the city's social media channels.
Offer wrap-around services for informal entrepreneurs. The Department of Small and Local Business Development doesn't only provide business training and services. It's also an access point for District residents who might benefit from a range of other social services that address homelessness, housing, mental health and more.
This blog is part of a series highlighting NLC's City Innovation Ecosystems (CIE) Network. Cities in the network have committed to implementing new policies, programs and practices that increase economic opportunity for residents through small business ownership and entrepreneurship. In November 2021, Mayor Muriel Bowser of Washington, D.C. committed to supporting entrepreneurs operating in the informal, gray economy to formalize their businesses.