It is a crazy, challenging and unexpected time we are all living in. As I step into the role of National League of Cities' President, I'm aware that the only consistent and predictable things we had were the inconsistency and the unpredictability of what would happen next. During times like these, when we are navigating the unknown, we search for assurances that some way, somehow, it will all turn out okay. In other words, we look to make and keep promises that we'll get through the challenging times – to the other side where peace and solutions lie.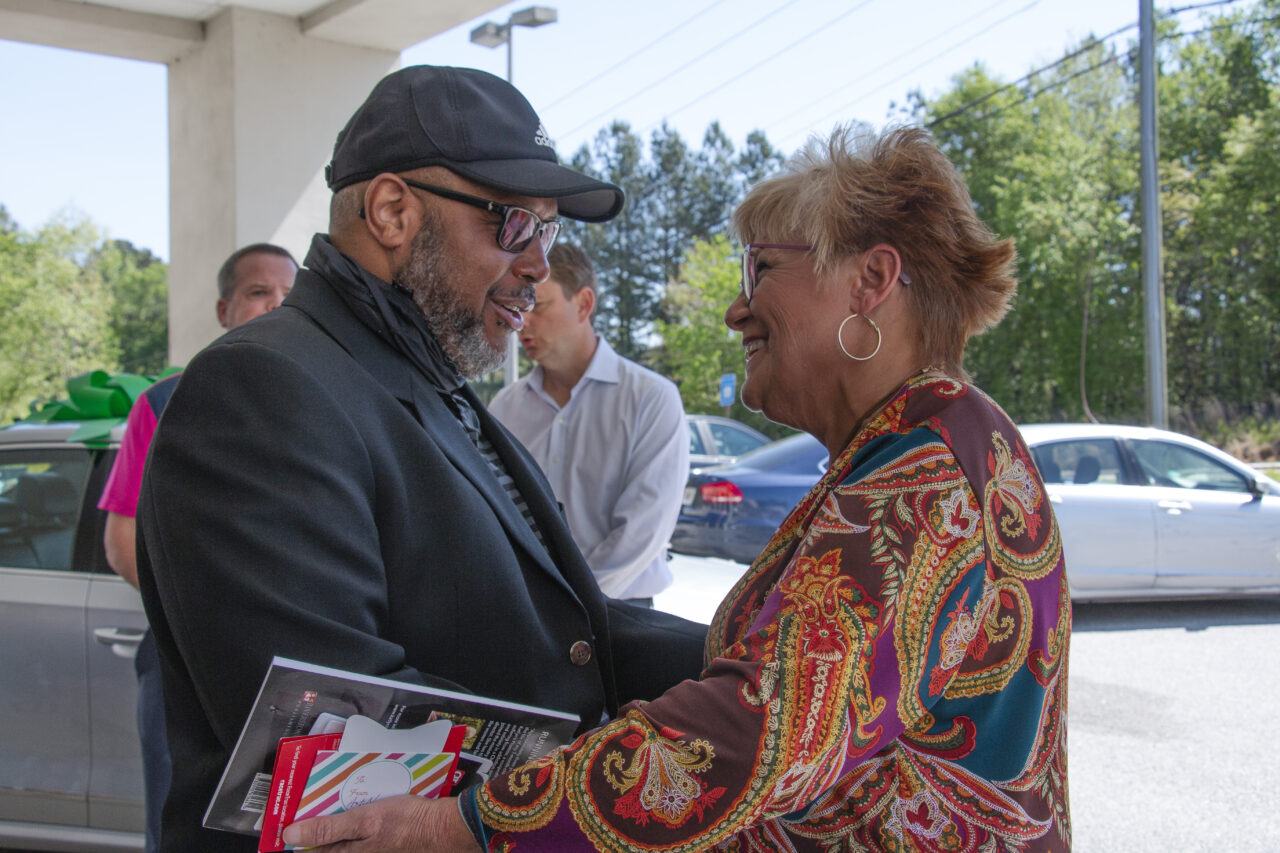 As local leaders, we make this promise to our families, our partners, our children and the residents of the communities we serve. And at the end of the day, each of us, must look into the eyes of those who have entrusted us to lead, on whether we kept our word.
More than any other type of government leader in this country, we are beholden to the pledges we've made to our constituents because we live among them. There is no hiding from accountability when you are a municipal leader.
It falls on us all, the local public officials of our country, to fulfill our piece of the promise of America's cities, towns and villages. These promises of our great nation include:
Fair and just protection under our laws
The opportunity for all children, youth and families of the community to thrive
Equitable opportunity for life, liberty and the pursuit of happiness for those living in our communities.
What a responsibility we have to our people!
Obstacles and hurdles come up every day, out of our control, that make it challenging to keep our promises to each other. COVID-19 is the best example of this.
It's in those moments, when we're in the midst of challenge that are beyond our control, that we have to lean on each other and lean on the National League of Cities for support. NLC has made it their mission to assist local leaders in keeping their promises to their constituents. And we know that this organization has always kept its word.

The Promise of Service, Advocacy and Action
Despite the power of our responsibility or perhaps because of it, I've noticed more and more that the notion of service is being dismissed. Many people may not care anymore and we're all tired.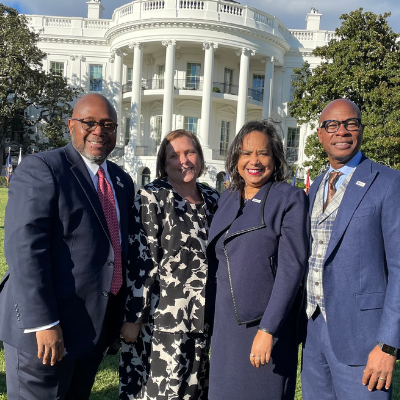 We are tired and we have every reason to be — be it the eviction and housing emergencies, the loss of jobs followed by the mass resignations, addressing the calls for racial justice or growing concerns on climate change and so much more.
But we do have to keep going. We cannot lose sight of why we each decided to live a life of service in the first place.
The good news is that we're not alone — NLC is here to help and support. Day in and day out, the National League of Cities continues to uplift local leaders and our communities as the ones that the nation should look to, for examples on how to move the country forward.
We will continue to shine a light on the field of local public service and we vow to provide municipal leaders and their communities, the support they need, to do their jobs at the level that all residents deserve. Together, we can reimagine government systems that serve the people first and serve them all equally.

NLC'S Piece of the Promise
Now, you may or may not already know that in addition to serving as a Mayor, I am also a Minister of the Gospel. On the topic of promises, Jeremiah 29:11 says, "For I know the plans I have for you, declares the Lord, plans to prosper you and not harm you, plans to give you hope and a future."
No matter what each of us believes in, we have to believe in this: that our best days are yet to come.
We're all in this together. We all have a role to play in making sure communities are stronger and better.
This is how we win against any challenge that we may be up against as a country. This is how we respond, recover and rebuild EQUITABLY – as we reclaim, renew and reimagine every city, town and village – with LOVE in our hearts and ACTION behind every promise.
America as a nation right now, needs to follow the lead of local leaders in their communities who are doing the hard work of bridging divides and finding common ground to address the troubles we face.
And as local leaders of this great country, we need to reward the faith of residents in us with real change with results they can see and feel.
Let us go forward into this new year with the knowledge that we will all accomplish all that we need to do, while here.
This is how we will truly move the needle of promise for our families, friends, neighbors, and communities everywhere. This is how we move our communities forward into becoming what they were always meant to become – ever beautiful, safer and a place of opportunity for all.
In this next year as president of the National League of Cities, I cannot wait to see what all cities, towns and villages will do to fulfill the promise of our great nation. To fulfill, a vision of America, as a "shining city upon a hill." One that others look to for example, for hope and for opportunity. One that inspires others to greatness and yes, to love.
Friends, thank you for the opportunity to serve you all as NLC's president. I am looking forward to the work ahead and serving you all.
Make sure you get out there, do what you need to do, get into some 'good trouble' and importantly, HAVE FUN doing it, folks. The National League of Cities will be with you every step of the way.
Thank you. I love you all, and there ain't nothing you can do about it.