Two years before the life-changing events of the COVID-19 pandemic, the City of Buffalo rolled out a new program to offer major discounts for eligible low-income water customers.
Buffalo's poverty rate had topped 30 percent, and it was clear the support was much needed. But even with reduced barriers and new accessibility features, the program struggled to gain traction. In fact, only one-tenth of the estimated 20,000 eligible Buffalo Water customers were participating in the program.
Then, the global pandemic hit and brought even bigger challenges with it.
Customers began racking up debt at an alarming rate. Temporary moratoriums on water shut-offs kept the water flowing, but as a result, the need for customer assistance grew exponentially. It quickly became clear that our current affordability programming was not enough. We needed to find innovative ways to support customers whose balances were now out of reach and out-of-the-box ideas to promote them.
Following success seen in cities like Louisville, KY, which was one of five cities to participate in NLC's two-year pilot program, Local Interventions for Financial Empowerment through Utility Payments (LIFT-UP), and Toledo, OH, under Mayor Byron Brown, Buffalo stood up its first water amnesty program. We waived interest, fees and penalties on delinquent bills, and we let people pay off their water debt over a 12-month period or longer. We also did away with shut-offs due to non-payment for low-income customers. And, based on best practice, we adopted a comprehensive, flexible, and easy-to-use payment plan solution to offer people a humane way to meet their financial obligations.
Even with all of these initiatives, we had to face the reality – so long as water rates continue to outpace income growth, particularly for lower-income households, the pandemic is just a window to our future. The same customers who struggle to pay their electric bills, to buy food and to cover rent also struggle to pay their water bills. We realized that issues of affordability were going to become systemic and more pervasive over time. As one utility, in one city, we began searching for bigger picture solutions because of that simple truth. And, here is what we know. Utilities across the country will continue to struggle to maintain their pipes and infrastructure without raising rates. The infrastructure keeps getting older and critical maintenance is being deferred. Our watermains and sewer pipes are failing. Utilities are constantly balancing the need for reinvestment with the need for affordability-based rate setting. Both are vital to the health of the community, and ultimately, the lack of investment results in public health and environmental justice consequences. This is the rock and the hard place.
As a utility, we need to do our part at the local level to provide programs and solutions that help our customers facing financial hardship. But there is only so much we can do to address this larger systemic issue. To really make an impact, we need dedicated funding and partnership at the federal level to solve this looming crisis. This summer, the Biden Administration announced more than $1 billion in emergency relief funding to water customers through the Low Income Household Water Assistance Program. That is a great start, but we need more. COVID-19 was just a dress rehearsal for what is to come.
We cannot let this cycle continue. The value of water to our communities and our country is too important. I am proud that Buffalo Water is among many public water agencies leading this effort, in partnership with organizations like the U.S. Water Alliance and others, but we need everyone working together on this to bring lasting change.
There is no question that the water sector is facing a crisis. It is also an opportunity to collectively bring a sharp focus to the challenge at hand, water access and affordability. We need to invest in solutions that make it as easy as possible for our customers that need it most to access bill relief, payment plans and affordability programs. This should become the standard at all of our utilities. At the same time, we must continue to encourage our federal partners to identify long-term permanent funding that sustains the water sector and every type of customer we serve and to adopt policies that will allow local governments and utilities flexibility to meet their water infrastructure needs in a manner that does not financially burden ratepayers.
Learn More
NLC's Cities Addressing Fines and Fees Equitably (CAFFE) project helps municipalities assess the negative impacts of municipal fines and fees on residents' financial health and implement equitable collections strategies that help reduce debt.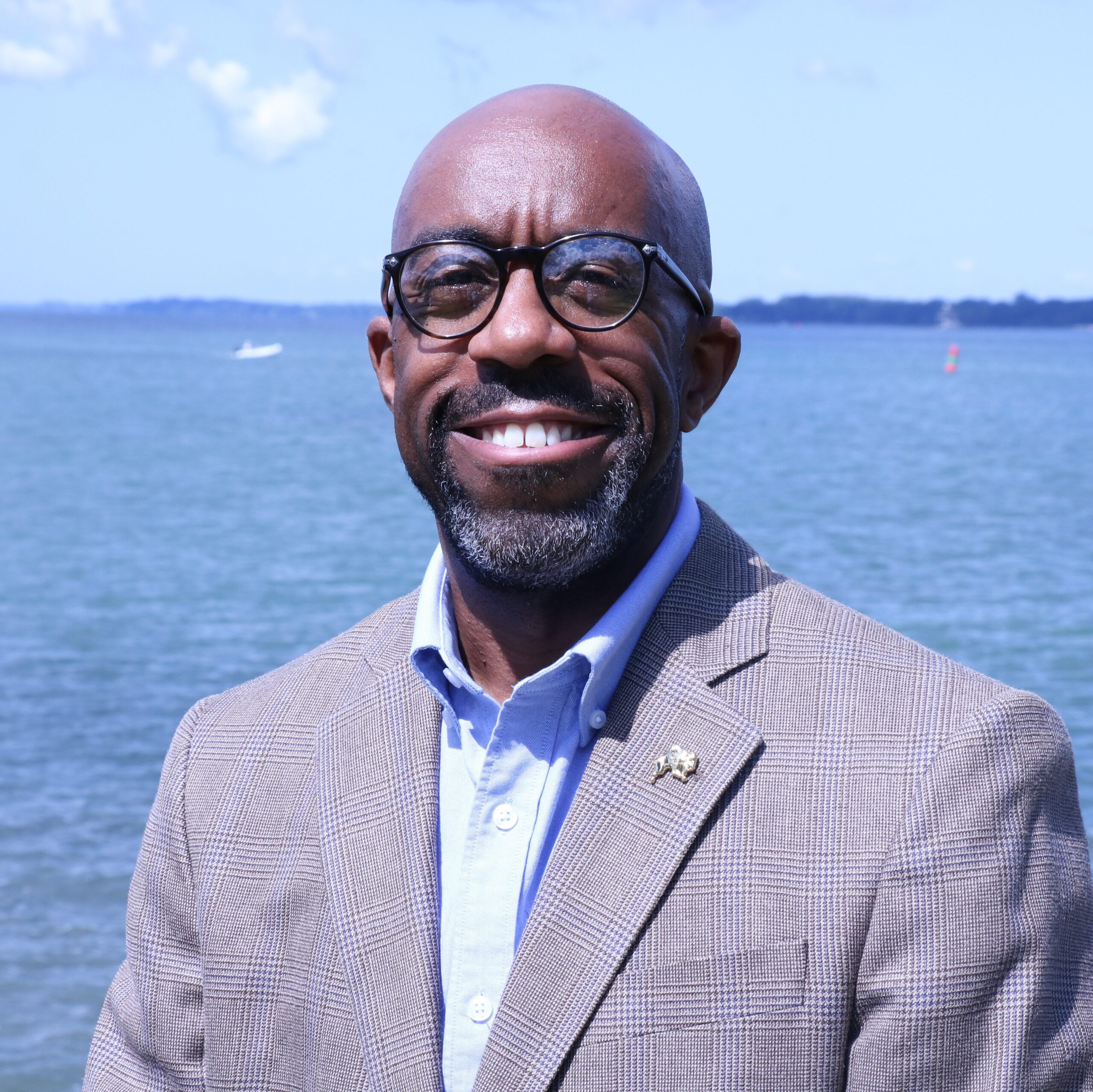 About the Author
Oluwole (O.J.) McFoy,P.E. is the Chairman of the Buffalo Water Board, General Manager of Buffalo Sewer Authority and a Buffalo native.