Partnered with Uber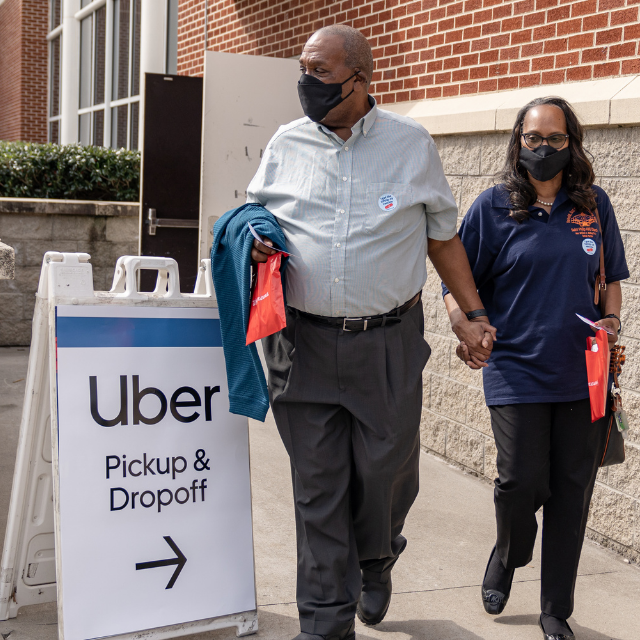 The pandemic has posed a unique challenge for everyone, and it forced many cities to consider new—and even surprising—ways to meet community needs. From getting people to vaccination appointments and supporting small and minority-owned businesses, to addressing transportation access inequities that have grown during COVID, cities have looked for creative solutions, some of which have stemmed through private-sector partnerships.

When we heard that cities were looking to provide transportation to and from healthcare facilities and vaccination sites for communities lacking access to transportation, we put our technology to use.
Here's how: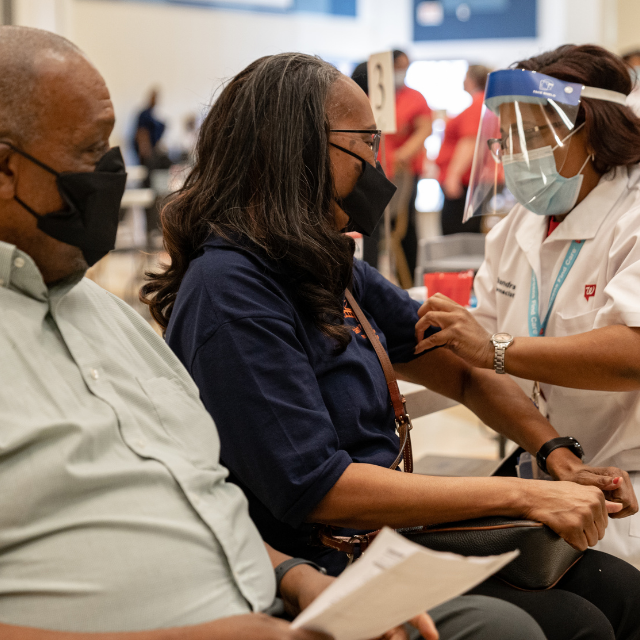 These efforts to use Uber to "move what matters" in these unprecedented times have felt like an important contribution.
We are proud to have had the opportunity to partner with organizations like those above as well as the National Urban League to provide support for communities disproportionately affected by the pandemic, and we're looking forward to our ongoing work with cities on vaccine access.
Shortly into the pandemic, we also learned that communities were looking for support on two other critical areas: mobility services to supplement transit and support for small businesses, specifically restaurants.
As shelter in place policies went into effect, many transit agencies made significant changes to reroute transit to those who needed it the most. But budget shortfalls made it difficult to provide the same service level. To help support essential workers and low-transit/low-income communities, we worked with transportation authorities nationally, including the Miami-Dade Transit Authority, to help provide late-night, first-last mile solutions. We integrated Lime bikes and scooters into the Uber platform in over 100 cities in order to extend the reach of public transit and help serve riders who might otherwise lack transportation options. In fact, the analysis we did recently showed that essential workers relied on our platform more consistently throughout the pandemic.
We also wanted to do our part to support local restaurants, cities, and business associations at the heart of our communities. In addition to reduced fees and efforts to keep orders coming in, we partnered with the Local Initiatives Support Corporation to distribute $4.5 million in support grants to 900 local restaurants, 87% of which are minority-owned businesses that have been disproportionately impacted by the pandemic. To further support Black-owned businesses, we collaborated with WXY Architecture and Urban Design, Harlem Park to Park, and Eat Okra to launch a playbook helping restaurants winterize their outdoor spaces, and a national pop-up program to provide outdoor dining space to minority-owned businesses, beginning in Harlem and Washington DC. This program will continue in Atlanta and other US markets through 2022.
As we emerge from the pandemic, we believe new and ongoing partnerships will continue to be part of the "new normal" as cities and companies like Uber work towards recovery. We'll continue to work with our city partners so that we can emerge from this pandemic stronger, together.
Learn More
Click here to learn more about getting a free ride to a vaccination site near you.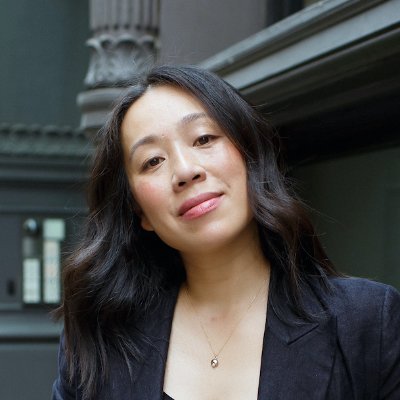 About the Author:
Shin-pei Tsay is the Director of Policy, Cities and Transportation at Uber.