Community engagement will look different in a post-pandemic world.
The pandemic led to municipalities testing hybrid approaches to community engagement. Rather than happening in public meetings, engagement went completely online. But it quickly became clear that a one-size-fits-all approach to community engagement was not the most effective.
To maximize their community engagement efforts before, during, and after the pandemic, the City of Sunnyvale, California, uses a multilayered approach. By pairing a mix of online and in-person engagement with tried-and-true outreach methods, the City is finding innovative ways to connect with residents and businesses.
The City conducts The National Community Survey™ (The NCS™) through Polco every other year to understand residents' needs and priorities and inform city leaders' decisions. Polco makes it easy for local governments to get feedback from the community on the most important issues through online engagement and survey research.
An Inclusive Approach to Community Engagement
Polco recently spoke with Jaqui Guzman, Deputy City Manager for the City of Sunnyvale.
In her role at the City, Jaqui oversees communications and manages several city-wide projects. She serves as the City's Diversity and Inclusion Liaison and is leading the City's Equity, Access and Inclusion Initiative. She has over a decade of experience in local government serving in a range of roles from Budget Analyst to Acting Human Resources Manager and Assistant to the City Manager. Jaqui holds a master's degree in public policy (MPP) from UCLA's Luskin School of Public Affairs, and a B.A from Occidental College.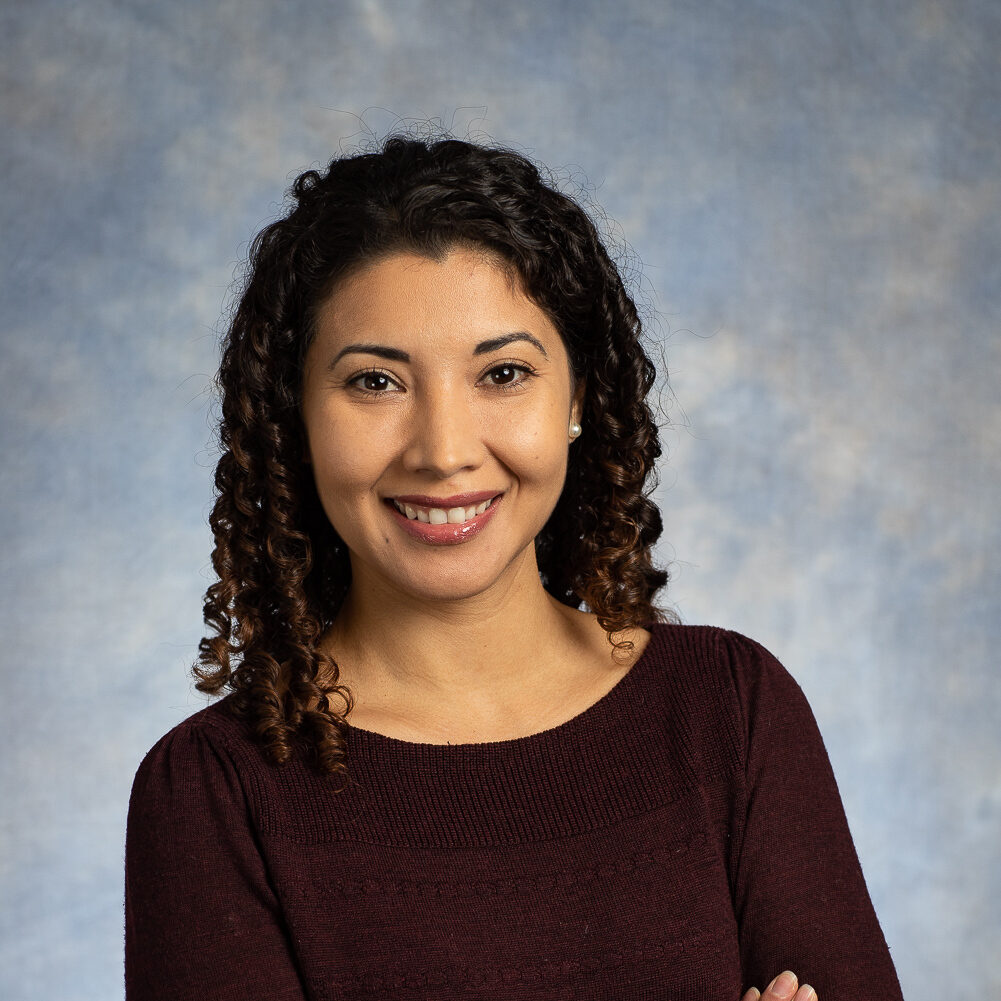 Polco: What is Sunnyvale's community engagement strategy?
Jaqui: We have a multilayered approach to our community engagement. [One part] is the marketing and communications piece. We try to make sure our website is in plain language for everyone to be able to understand. We use visuals and try to keep everything very simple and customer-focused.
In local government, we have several customers; it's not just our residents, but also our local businesses and developers who want to come to the City. We have various audiences that we connect with to provide services.
We also are very active on social media. Our social media is generally handled by our communications officer. She makes sure that we are being strategic about what we put out there, so we're not flooding [our audience with] information where people get overwhelmed or start ignoring us.
We try to be really strategic about how we use social media and work with all departments internally to get those messages out, making sure they are very customer-focused and using the strategy that's best for the platform. For example, Twitter is very different from Facebook and NextDoor, so we change how we use our different platforms.
We also have a biweekly city manager's newsletter that goes out to community members who subscribe, letting them know what's happening in the City. Three times a year, we do a paper newsletter that goes out to every single address in the City.
Polco: How do you engage residents over specific issues or projects?
Jaqui: When it comes to community engagement, [our methods are] very issue based, depending on the project or a policy we're trying to engage on. We use the TIERS Engagement Model. We've mapped out our community in terms of the different organizations that serve our community, and depending on the issue, we do specific outreach to those groups.
Our strategy is to inform the influencers in our community, whether those are community groups or specific residents who may be interested when we need feedback or engagement on a particular issue.
Polco: What has your experience been with engaging with residents online?
Jaqui: Of course, we have community meetings. We try to make those accessible, which has been challenging during the pandemic. We've also learned that sometimes engagement increases when we do things online.
We've found the online approach works better for certain audiences than others. Some people aren't able to access technology or don't feel comfortable accessing technology. We tried a hybrid meeting with a largely online component and the option of joining in-person. That's something we're going to be using in the future, I think.
Polco: How do you engage with harder-to-reach populations?
Jaqui: We want to make it really easy for people to engage with us in places that they're already at. This is especially important to connect with harder-to reach-populations. For us, that's our Latino population, Filipino population, and a small Black and Polynesian population.
But we do know that there are parent groups in our schools that are focused on inclusion and we go to them. [Instead of requiring busy parents to come to us], we ask for time at their meetings so we can present the information there.
We've had success going to where people are at– the farmer's market, library, and community center– and doing tabling and outreach in those venues. If we were not in a pandemic, then we'd also be connecting with faith groups and trying to do some engagement there.These are really successful strategies, especially to get our harder-to-reach populations.
Polco: How do you use surveys as part of your engagement strategy?
Jaqui: For example, I worked on a project where we moved to district-based elections, and now I'm working on redistricting. I make sure that when we have meetings, events, and outreach about something like redistricting, I'm also including a demographic survey. Then I know who I'm talking to.
We want to make sure that the information we collect is reflective of the community we're trying to reach. In this case, it's residents. We want to make sure we're getting a representative sample from all of our residents. [As responses come in], if I see that I'm not reaching the Asian population in that area, I know I need to do more targeted outreach for that specific population.
In the end we can present to our council, "This is the feedback we received and this is how it compares to the broader population." They can feel confident that we're hearing from the people that we should be hearing from. We do this in a variety of ways– through online surveys, paper surveys, [The National Community Survey], and meeting registration.
Polco: How does The National Community Survey help you hear from residents?
Jaqui: We've been doing The NCS for quite some time. For us, doing The NCS every two years provides a benchmark for where we're at. It helps us see if we are trending up or down in certain areas, as well as the issues that residents identify as areas of need compared to previous years.
Once we get the results, we present this information to our council. It's important for us to see our own trends and how we're benchmarking alongside other cities. If we see public safety has trended down but that's also happening among other cities like us, that means there's been some change in the national sentiment.So we feel a little bit less concerned about that trend downward. Sometimes we're pleasantly surprised that we did better than we thought we would.