October 28, 2021 marks the 22nd annual celebration of Lights on Afterschool Day! NLC is partnering with the Afterschool Alliance, the National Summer Learning Association and its corporate partner, Clear Channel Outdoor, to help cities promote this nationwide public engagement and public awareness event. The day recognizes the important role afterschool programs and their staff play in the lives of children, families, and communities, and the resources required to keep the lights on and the doors open. Over 8,000 events across the nation are being planned this month and we want your cities to be part of it! City officials are natural champions for afterschool programs. They understand how programs help working families, keep children safe, support learning and provide unique experiences that broaden the horizons of young people.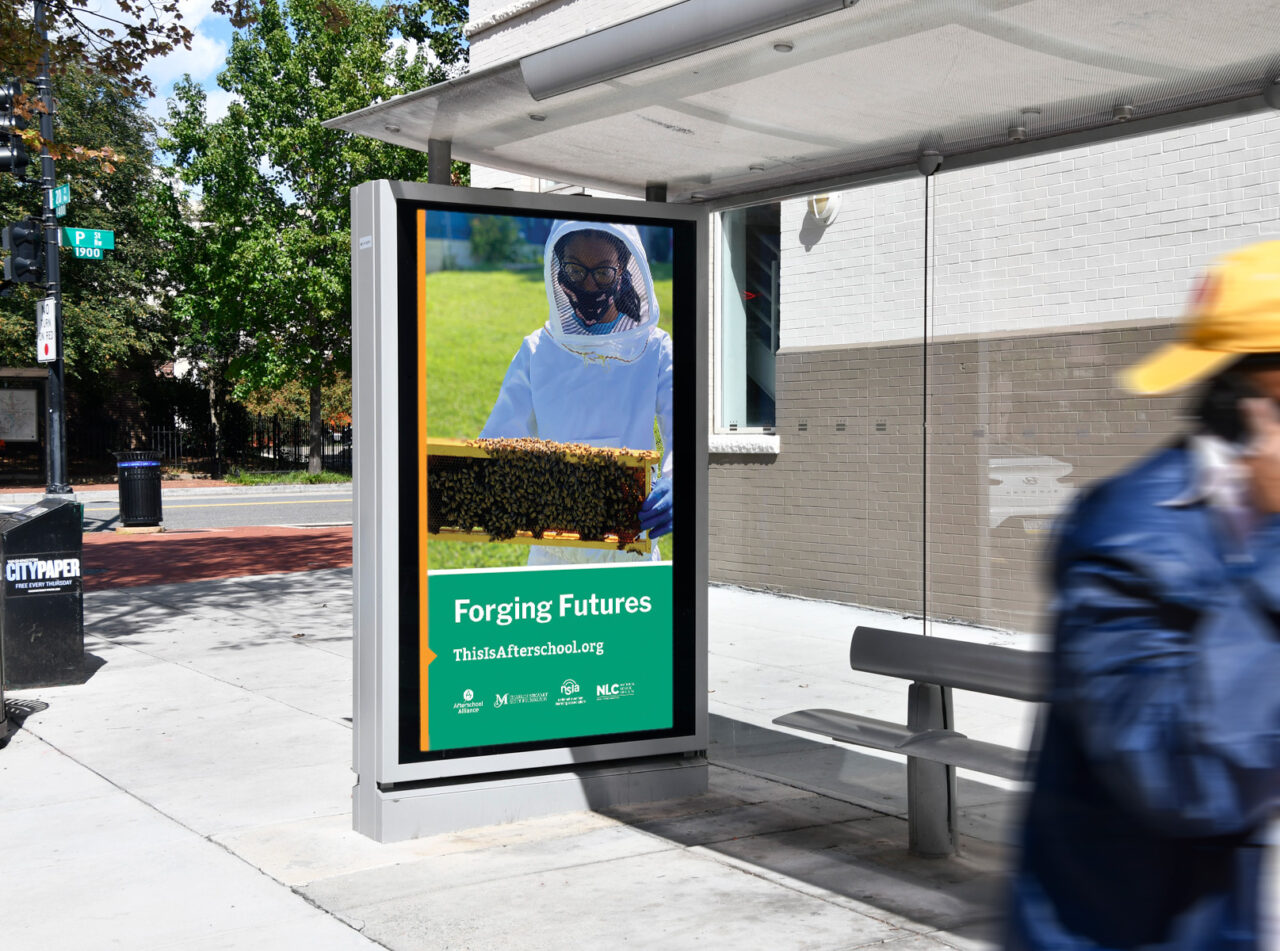 Take Action to Show Your Support
There are many ways to show your community and your youngest residents that you value them. You can:
Light up a city landmark or city hall
Sign a mayoral proclamation (sample language provided)
Host a celebration with students at an afterschool program.
Send NLC a 30-60 second video explaining why afterschool programs are vital to your city via email to tasayco@nlc.org by Oct. 20. Submissions will be entered to win a $100 Gift Card.
Take a picture in front of your lighted landmark and tweet it to @leagueofcities with #LightsOnAfterschool.
Looking for more examples? Check out this toolkit of ways cities can mark the day. NLC will be promoting city videos on social media.
Afterschool Programs Are Heroes During Pandemic
It's an understatement, but true, that afterschool and summer programs served as essential lifelines to children and families throughout this pandemic. They helped distribute laptops, hot spots, homework packets, and provided afterschool snacks, beverages, suppers and even food for children to take home to their families. Providers risked their own lives, masking up and opening doors to their program to ensure children of essential workers had a place to access technology and support their remote learning when their parents had to go to work. They deserve gratitude every year, but even more so this year. Let's show them extra love.
Afterschool Demand Outweighs Supply
While afterschool programs serve over 10 million children and youth across the country, for every student in a program, two are waiting to get in. That means almost 25 million youth can't access a program because it is not available in their community or their family can't afford it. For more information on the demand in rural areas and in certain populations, see the Afterschool Alliance's America After 3 report, which includes useful data and infographics to help a local leader create greater public support for afterschool programs.
Cities' Afterschool and Summer Responses to Pandemic
It has been inspiring to learn that many cities have increased their investments and created innovative partnerships with schools and community-based organizations to create or expand their afterschool and summer program offerings as a strategic pandemic response. There are important lessons from the experience of municipalities across the country. Currently, NLC is trying to capture this growth and share the powerful story of municipal leadership to bring communities together and support their most vulnerable. Please take this short survey to let us know if and how your investments and partnerships have changed during the pandemic. Twenty cities that complete this survey will win a $100 Visa gift card from NLC.
Find a Billboard Near You
To further shine a light on the plight of afterschool programs, graphics and messages will run on Clear Channel Outdoor's digital billboards nationwide, including in New York City's iconic Times Square to bring attention to the importance and essential nature of afterschool programs. During the month of October, look out for roadside billboards and bus shelter signs in your community featuring inspiring "This is Afterschool" messages. 
Clear Channel is also lighting up Boston's South Station in blue and yellow hues, the signature colors of Lights On Afterschool. NLC offers gratitude to Clear Channel for leveraging its corporate assets to illuminate the important role afterschool programs play and the need for greater investment in afterschool programs to keep kids safe, healthy and inspired to learn during school, afterschool, in the summer and beyond.
We can't wait to see how many cities participate in Lights On Afterschool! Thank you for your support of our nation's future generation.