As city leaders turn the page from COVID-19 relief to post-pandemic recovery, we're keeping a wary eye on the economy. Over 8.7 million Americans remain unemployed. Vacancy rates for commercial properties could reach historic highs soon. In August 2021, 61.5 million people—nearly a third of U.S. adults—had difficulty paying their usual household expenses. With hurdles of this scale facing our communities, we can't overlook any solutions that can spur economic renewal. The arts can help.

Empirical Evidence
A recent analysis by economist Douglas Noonan at Indiana University investigates how the arts interact with the broader economy after acute shocks. His conclusions reveal:
The creative industries rebounded more quickly than the overall economy after the Great Recession.
Places with highly diversified arts ecosystems posted more significant economic gains than their less-diversified neighbors.
The arts grow independently from other sectors, which helps to diversify the economy.
Arts employment per capita boosts overall employment per capita in more rural states.
We know the arts sustained staggering losses from COVID-19. Noonan's analysis tells us that rebuilding the creative sector will not only help the arts to recover but will also help to revive the broader economy.
Creativity in Bozeman
Bozeman, Montana, is one of the nation's fastest-growing micropolitan areas and known as one of the most livable places in the country. The arts are helping to maintain that momentum. According to Creative Vitality Suite TM data from the Western States Arts Federation, creative businesses and nonprofits in our county provide more than 2,500 jobs and $179 million in annual earnings.
Bozeman has a rich arts environment, ranked seventh in the nation among mid-sized communities, according to the SMU Data Arts Vibrancy Index. Our downtown brims with galleries, street festivals, and many places to enjoy artisanal food. Arts education—in classrooms and community settings—equips our kids to succeed in school and life. These arts factors attract a competitive workforce for employers like Oracle Corporation and the health care industry. COVID-19 had a chilling effect on local enterprises, but as arts activities resume, they are boosting revenues for our restaurants and retailers.
A National Trend
Many other communities are making the arts a cornerstone of economic recovery. The approaches all are unique:
Similar efforts are gaining steam across the country. The U.S. Chamber of Commerce and the National Governors Association have added the arts to their recovery and rural policy playbooks. Case studies in Creative Economies and Economic Recovery describe the impressive outcomes of small towns and metropolitan cities when using the arts to engineer economic turnarounds.
A Necessity, Not Just a Nicety
It has been said that the arts provide food for the soul, the nourishment we crave during times of trauma. But the arts also strengthen our economic well-being. They provide jobs, bolster businesses, attract tourists, and foster civic cohesion. They can bring to life underutilized real estate and awaken Main Streets shuttered by COVID-19.
As cities enter uncharted economic territory after the pandemic, the arts can help us navigate our way to recovery. We can harness creativity to create new prosperity opportunities—for today and for decades to come.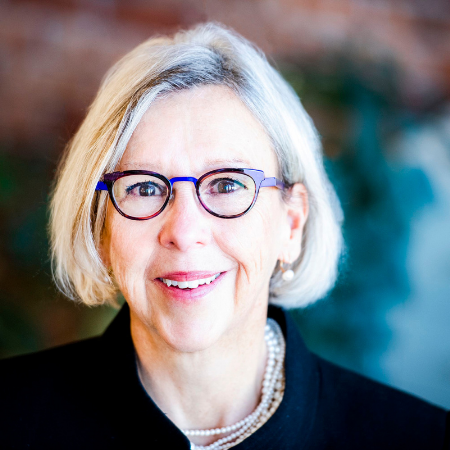 About the Author:
Cyndy Andrus is the mayor of Bozeman, Mont., a National League of Cities board member, chairs the Montana Arts Council, and is a trustee of the Western States Arts Federation.