At AARP, part of our mission is to make sure that the most important issues facing Americans age 50 and older get the attention – and action – they deserve from community, state, and federal leaders. Since March 2020, that's meant a top priority for us has been protecting those most at risk from COVID-19.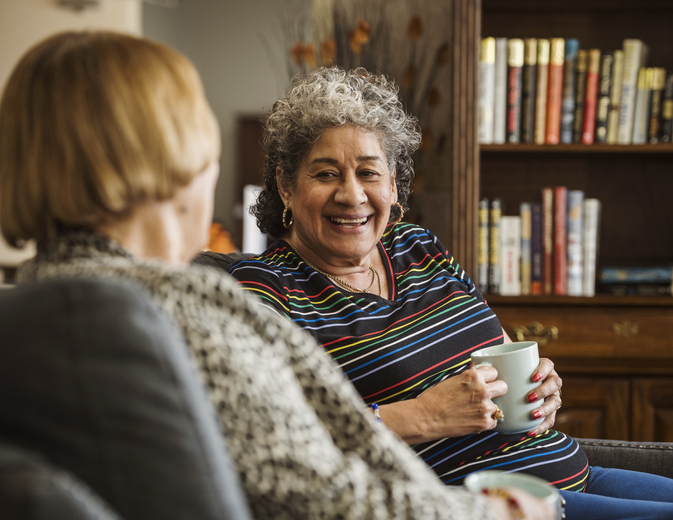 The pandemic also put a spotlight on a host of disparities that persist across the country – from access to health care and affordable housing to transportation options and safe places to enjoy the outdoors, just to name a few. And we've seen how communities can come together to help residents of all ages stay safe and healthy.
As our recovery from the pandemic picks up steam, local leaders across the country are making decisions about how to invest federal funding from the American Rescue Plan Act that passed by Congress back in March. This is an incredible opportunity to strengthen counties, cities, and towns with an eye toward the future, while also doing more to support those who were hardest hit by the pandemic.
Through AARP's Community Challenge grant program, in the past year we have funded dozens of quick action projects to help communities across the country address coronavirus-related challenges in ways that can also have a longer-term, positive impact, and more grants will soon be announced. Our grants targeted critical local needs during the pandemic, including: 
Increasing access to healthy food options as communities grappled with shortages and food insecurity. For example, in Delaware, the Wilmington Alliance received funding for a community garden in Wilmington that provides access to food in a safe community space, and Mill Community Ministries in Greenville, South Carolina, used a grant to expand refrigerator capacity so they could increase meal distribution to vulnerable older residents.
Supporting Main Street businesses by expanding access to public spaces for socially distanced gathering and outdoor dining. For example, in New Jersey, the Metuchen Downtown Alliance and other communities received funding to support the installation of parklets and other interventions that repurpose sidewalks, streets, parking lots and alleys for outdoor dining and other public activities.
Improving digital connections to support engagement for all residents. In Charlotte, North Carolina, the North End Community Coalition launched a Wi-Fi hotspot lending program to bridge the digital divide, and in East Lansing, Michigan, Michigan State University (MSU) piloted a Senior Ambassador and Lifelong Learning Program that matched older adults with trained MSU Scholars for weekly, intergenerational virtual companion visits.
This is all part of AARP's nationwide effort to create what we call livable communities for people of all ages. Regardless of age, gender, income, physical ability, or cultural background, everyone wants the same things when it comes to the places we call home: accessible and affordable housing and transportation options; the ability to learn, make a living, get the services we need, and have some fun; and social and civic connections with friends, family, and neighbors.
But these essential elements aren't available everywhere – especially for older people. That's concerning, especially as the United States is in the midst of a significant demographic shift. The country's population will age quickly and dramatically over the next dozen years.
By 2034, we will have more people over the age of 65 than under the age of 18. This is a first in our nation's history and the trend impacts every state and nearly every community.
What's more, nearly everyone wants to age in place. According to AARP's Home and Community Preference Survey from 2018, more than three-quarters of people over age 50 agreed with the statement, "What I'd really like to do is stay in my current residence for as long as possible."
AARP is committed to working hand-in-hand with local officials and community leaders to improve housing, transportation, and public spaces so residents of all ages can thrive.
Just a few examples of AARP's resources and tools include:
The AARP Network of-Age Friendly States and Communities provides a framework and resources to help communities become livable for people of all ages. Currently, the network includes six states, 522 towns, cities, or counties and one U.S. territory. Together, they have nearly 107 million residents.
Our Community Challenge grant program awarded $6.2 million to 561 quick-action project grants to 437 communities with a total population of nearly 85 million people. And later this summer we're announcing another incredible group of grantees.
Additionally, this summer, we'll be releasing new tools as you consider allocations from the American Rescue Plan Act, and AARP state teams will host tele-town halls to help connect AARP's 38 million members directly with local officials. Our goal is to continue to build strong partnerships in cities, towns, and rural areas and work together to promote safe communities with a better civic, economic, and social life for all.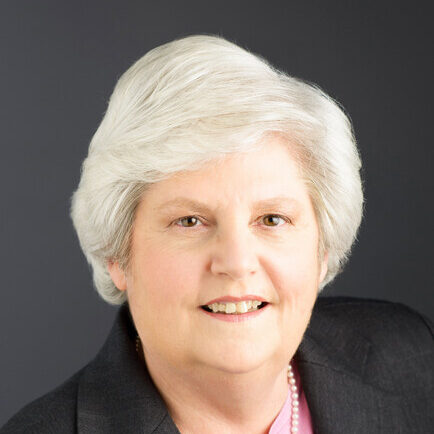 ABOUT THE AUTHOR:
Nancy LeaMond is the Chief Advocacy and Engagement Officer for AARP.