The Senate-passed Infrastructure Investment and Jobs Act (IIJA), if signed into law, would make unprecedented federal investments in broadband infrastructure and technology. The COVID-19 pandemic highlighted the stark access gaps between the digital haves and have-nots, and made clear that a reliable, affordable, high-quality in-home broadband connection is a required utility for modern life. As internet access became necessary to safely participate in school, work, and socializing; to apply for and access government services; and even to access appointments for COVID-19 tests and vaccines, too many households lacked access because they lived in areas that were not considered profitable to build reliable broadband service in or because they could not afford the monthly cost associated with home broadband subscription.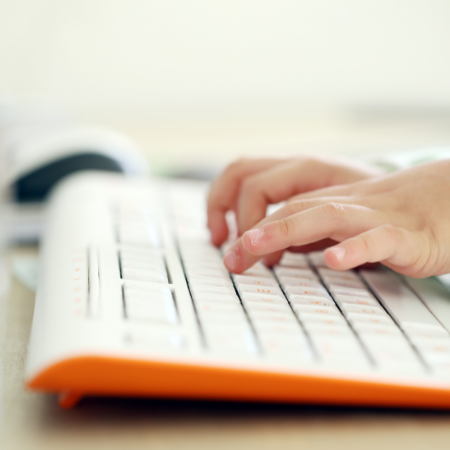 The IIJA tackles the digital divide from several angles:
Investing in new broadband infrastructure where it is currently absent.
Making subscriptions more accessible to low-income households where infrastructure already exists.
Supporting the work of states, cities, and nonprofits to help residents connect to subsidies and gain the technical skills they need to get online.
The majority of this funding, about $42 billion of the $65 billion total allocated for broadband, would be directed through the states, rather than directly from federal agencies. While the National Telecommunications and Information Administration would administer and create rules for the program, most of the actual spending decisions will be made by state leaders, who are charged with subgranting the funds for the construction of broadband infrastructure. States are directed to prioritize the use of those funds first in areas considered "unserved" by 25/3 Mbps broadband service according to updated Federal Communications Commission maps (which are still under development to meet new standards passed by Congress in December 2020), then areas "underserved" by broadband, or lacking 100/20 Mbps service. A smaller competitive grant program would be available directly to local governments and other entities to build middle-mile broadband infrastructure, which helps connect local network infrastructure to the wider Internet.
Unfortunately, states are not obligated to allow municipal governments to build broadband infrastructure or operate broadband networks, whether as a public utility or public-private partnership. They are prohibited by the bill from barring local government participation on broadband grant programs but are not obligated to change state laws preempting municipal broadband. Roughly 20 states currently prohibit or severely restrict the ability of local governments to build or provide broadband to their residents. Despite the advocacy of NLC and numerous consumer groups, and the initial inclusion of a community broadband enabling provision in earlier infrastructure plans from congressional Democrats, the White House's American Jobs Plan, and the bill that served as the basis for the broadband section, community broadband was ultimately stripped from the final infrastructure bill.
Closing the Digital Divide
The IIJA also takes historic steps to tackle other aspects of the digital divide: the inability of too many residents to afford an in-home connection, and the skills or information gap that prevents even those who can access broadband from choosing to do so, or fully engaging with online activities and services. The bill creates a $14.2 billion Affordable Connectivity Fund to provide a $30 monthly discount to qualifying low-income households for in-home broadband service, a five-year extension of the existing Emergency Broadband Benefit. The bill also establishes new digital inclusion grant programs, which will support the work of states, local governments, and nonprofits to provide technology skills training to residents and assist them in accessing broadband subscription subsidies and discounted devices.
However, even these new investments will not be enough to totally close the digital divide in American communities, and Congress still has policy options at its disposal to make a difference during the current session. The budget reconciliation process offers a key opportunity to tackle some of these opportunities.
For example, the Emergency Connectivity Fund program, which provides competitive grants to schools and libraries for students, library patrons, and staff to get connected off-site, was not boosted in the infrastructure package. The existing funding stream is not expected to last long, with more than $5 billion in funding requests from schools and libraries already submitted for the $7 billion account. Legislators are debating a boost to this program, which could serve as a key tool for closing the long-term "homework gap" – the inability of some students to fully participate in education because they are unable to complete homework that requires connectivity outside of the school building, even if school is taking place fully in-person.
Congress also neglected to include a dedicated fund for connected devices in the infrastructure package's digital inclusion and affordability elements. While the Emergency Broadband Benefit offers the option for participating broadband providers to also supply a discounted laptop or tablet to participating households, few providers have taken that option. A dedicated connected device fund will help ensure that disconnected residents – especially those outside the education system, which has more existing streams of funding to support device and equipment access – are able to get the hardware they need to fully access online opportunities.
Congress may also choose to provide boosts to other existing federal programs that could support local broadband infrastructure, broadband planning, or digital equity work, such as the U.S. Department of Agriculture's ReConnect broadband grant and loan program and the Community Development Block Grant. Over the coming days, House committees will lay out spending proposals within their agencies and programs of jurisdiction and cities will gain a clearer picture of where resources are likely to be directed.
Make Your Voice Heard
NLC has called on Congress to support these and other priorities in the reconciliation package, and to swiftly pass both the reconciliation bill and infrastructure bill into law. To support these efforts, you can highlight your own local connectivity efforts to your congressional delegation using NLC's advocacy tools.