How federal investment can help the friendliest town in the south with water woes.
The town of Tryon is nestled in the mountains between the city of Charlotte and the tourist getaway of Asheville in rural Polk County, North Carolina. It has a small population of roughly 1,700 people but a big reputation as the friendliest town in the South and the birthplace of Civil Rights Activist and songstress Nina Simone.
Until recent years, the population of Tryon remained steady but also continued to get older. That is until the pandemic arrived, and more young families started to move into towns like this one.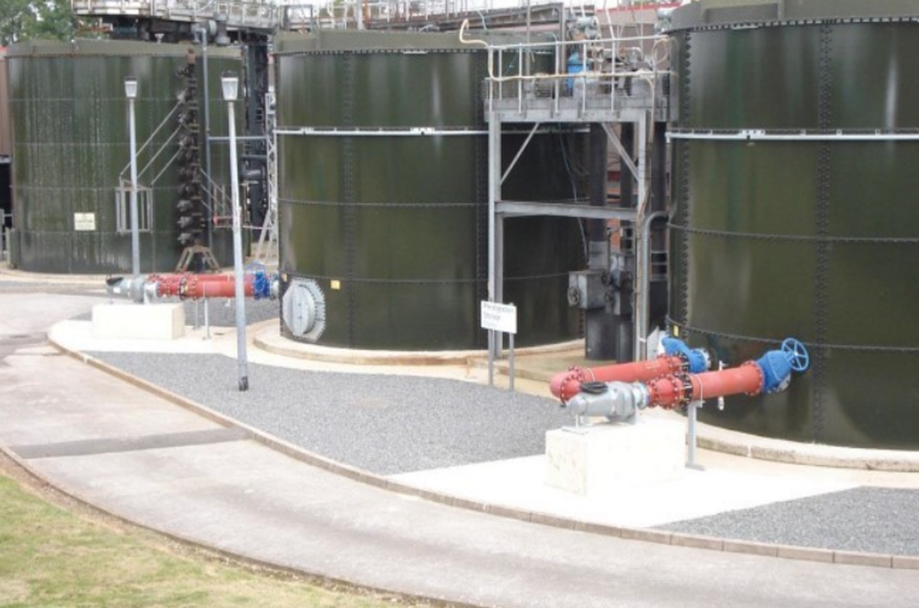 In 2019/2020, Tryon developed a new capital improvement plan with over $14 million in projects needed to improve the various systems providing water and sewer services to its citizens. The Town of Tryon faces many unique challenges, among them, the strain that remote work and distance learning has placed on smaller bedroom communities such as this one. More stay-at-home employees place more use on Tryon's water and sewer system which inevitably creates more wear and tear. As rates climb higher and higher, they affect lower-income residents more and erase any disposable income those residents may have. The town could hike rates and expedite the timeline for repairs, but town leaders are equally focused on creating a rate structure that doesn't price out lower-income residents so that they can keep their hometown affordable for all.
Numbers at a Glance
Population
1,700
Cost of three water projects in the Capital Improvement Plan
$14 million
Age of dam
96 years old
Median household income
$44,231
Median Age
61 years old
At the top of the infrastructure priority list is the town's wastewater treatment plant, which is in desperate need of repair. If Tryon doesn't find the funds to replace the costly parts needed to bring the plant to a state of good repair, the town's water supply could become contaminated.
Additionally, the town's source of drinking water from the aging Lake Lanier Dam, which was constructed in 1924, presents major challenges and risks to the town every year. Recently, the Town of Tryon was mandated to perform an engineering inspection of the Lake Lanier Dam by state agencies. This mandate cost the town over $240,000. While the report was overall a positive one, it cost the citizens of Tryon money that could have been spent elsewhere. Officials have recently discussed abandoning the lake source and using its mountain water as a sole source for drinking water, but to do that, they first need to conduct another costly study to determine the best course of action.
Finally, Tryon needs to widen its creek to prevent flooding of homes situated along the creek bed. When Tryon receives a heavy downpour, dozens of single-family homes in the flood-prone areas are in jeopardy. Some homes in this area were torn down because the previous flooding caused contamination.
Together, these projects will benefit every citizen regardless of location, property value or economic status, because everyone needs clean and drinkable water. Tryon has a clear and immediate need for these shovel-ready – and shovel-worthy – projects; support from the federal government can make them possible.
"I know we will come together to do our part to make sure we have a reliable clean water source, functioning waste management, and infrastructure that won't flood our homes…but we need help to get these projects across the finish line." Mayor Pro Tempore Chrelle Booker
In June 2021, Mayor Pro Tempore Chrelle Booker participated in Stateside Chat: Small Cities, Big Infrastructure Challenges, a conversation facilitated by the National League of Cities and the Center for American Progress. This event brought together leaders of small cities who are fighting to improve their communities' infrastructure and are pushing for critical investments in transportation, water, broadband, and the workforce.
Tryon Wants to Build For – and Keep – the Next Generation
In 2017, Tryon embarked on a Capital Improvement Plan and learned that at the top of their list were three water-related projects that urgently need to be addressed. It is not a wealthy community and town leaders are doing their best to not pass the cost of the repairs on to their ratepayers. By repairing the wastewater treatment plant, future river reclamation projects, and fixing the dam, they can set the town up with clean and reliable drinking water for generations to come.
Cities Are Ready to Rebuild with Congress' Help
Tryon's water infrastructure story is one of the hundreds across the country. From the smallest to largest communities, every community has an infrastructure story to tell, and NLC's latest Ready to Rebuild report showcases a range of transportation, water, broadband, and workforce projects across the country from communities of all sizes that Congress could support with legislation. While projects are different, the message from local officials was the same: infrastructure is a job worth doing, but in most places, it's now beyond what the local government can handle on its own. Does that sound familiar?
Take Action: Highlight Your City and Why You're #ReadytoRebuild
Join NLC as we keep calling on Congress to directly invest in local infrastructure and prepare for a better future.