By Jen Aceto, partnered with Polco
The pandemic and racial tensions of 2020 ushered in major changes for local government. Significantly, the past year brought equity to the forefront of conversations at both the local and federal government level.
"With the national discourse, people are looking for a bolder change. They have bigger and more critical questions. A lot of cities are moving towards a racial equity lens," said Chanté Mitchell, Program Director at Engaging Local Government Leaders (ELGL).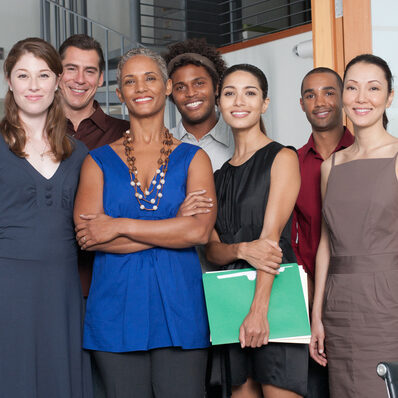 With the arrival of American Rescue Plan Act funding, local leaders are looking at resource allocation through the lens of equity. Instead of limiting the focus to a single department or coordinator, they are taking a broader view, gathering community input and data before they make decisions about where the funds will go.
Gathering Data Through Community Engagement
Before deciding how to allocate ARPA funds, local leaders need to understand the needs of residents and businesses. Underserved populations and neighborhoods may have the greatest recovery needs. Hearing from community members will help leaders uncover valuable insights and guide decisions on how to spend funds equitably, both immediately and in the long term. Doing this work now will build a foundation for continued engagement and informed decision-making in the future.
Councilwoman Tameika Devine serves The City of Columbia, South Carolina, a National League of Cities (NLC) member city. Devine emphasizes that data is critical in charting a path towards a more inclusive community. "The data is crucial because if you don't know where you are, you don't know where you are going," she said.
U.S. Treasury guidelines urge local governments to engage their communities in deciding how to spend the funds. The funding has the potential to produce a significant change in communities around the country, especially when it comes to mitigating inequities. The guidelines also require that funds promote equitable outcomes. So leaders must design public input programs and interventions with equity in mind. Not only is equity a requirement for local governments in ARPA spending – it is also in the best interest of the city's overall success.
Michael Wallace, Legislative Director of Housing, Community, and Economic Development at the National League of Cities, advocates for the importance of equity in allocating ARPA funds. He provides local elected officials and municipal employees across the nation with information and advice on the impact of impending federal actions (like ARPA) on their communities.
Wallace echoes Devine's sentiment. "You can't address inequities if you don't know about them," he said. Cities need to capture the data now to get a snapshot of what happened as a result of the pandemic. That way, leaders can look back and see what groups were most negatively impacted, and how.
Gathering data through public input can help leaders see differences in access to resources and services across groups. Once municipalities have this data, they can begin to align funding with efforts to promote equity. They must also collect data on an ongoing basis regarding how the funds benefit residents, how they promote equitable outcomes, and progress equity goals.
Polco, a trusted partner of National League of Cities (NLC), is an online civic engagement company that serves the community information needs of local governments. Polco is working with NLC and Treasury guidelines to help cities across the nation incorporate public input that captures diverse feedback from constituents, local businesses, and residents. Polco's ARPA Engagement Package involves community surveys to help cities get the data they need to establish a baseline and see changes over time. The package also shows a results dashboard that allows leaders to see how they are doing in the area of equity and inclusion.
Understanding Economic Disparities
The level of economic impact due to COVID disproportionately affected some jurisdictions more than others.
"Just like individuals, cities on a shoestring budget didn't have reserves to spend, so setbacks quickly turned into crises." Wallace points out that cities with a higher degree of fiscal stability were able to draw on reserves and respond to the pandemic more quickly. Every city experienced difficulties, but they didn't all experience them to the same degree.
Wallace continues that the pandemic's regional impacts on cities rippled to local businesses, and ultimately hurt low-wage workers and middle-income households. "Unlike the 2008 recession, Wall Street never cratered during the pandemic, but Main Street did," Wallace said. People already struggling to make ends meet were some of the first to lose their jobs when the pandemic hit.
He advises cities to stabilize households suffering lost wages due to COVID, which will prepare individuals to reenter the workforce. Also, cities can give credit or grants access to small businesses, which can then create positions that pay livable wages.
Wallace's first concern? Housing. "When it comes to housing and economic development especially, equity is central," said Wallace. "A lot of historic disparities persist even as neighborhoods are rebuilt and revitalized over time."
Meeting the Needs of Underserved Groups
Michelle Kobayashi, Senior Vice President of Innovation at Polco, agrees. "One of the best ways to ensure equitable distribution of funds is to identify disparities existing in your community," she said. "Do residents living in the south side have less access to healthy, affordable food than those on the north side? Do lower-income households have the same access to the internet and technology as their wealthier counterparts? Did minority-owned businesses feel a greater impact from the pandemic?"
It's also important to consider how funds will build the capacity of local governments to meet the needs of underserved groups. These include racial and ethnic minorities, lower-income earners, those with limited English proficiency, and others.
Throughout the span of ARPA, local governments should consider and measure equity at all stages of program development. Leaders must also ensure that residents and businesses are equally made aware of resources provided by their city.
By gathering data through stakeholder surveys, local governments can identify and measure not only overall community needs but also the economic impacts of COVID-19. Kobayashi recommends repeating surveys over time in order to track and demonstrate progress. Measuring changes in disparities helps to ensure the populations hardest hit can benefit from ARPA funds when needed most.
Mitchell points out why Treasury encourages local governments to engage residents around ARPA spending in the first place. "Public input and engagement is critical to understanding the needs of our most vulnerable community members," she said. "But we need to do that better and take it a step further. It's our responsibility as municipal entities to be creative in this process. The more we do this, the better we get at truly understanding our community's needs."
Data Tells a Story
When it comes to change that lasts, cities must be transparent and share the story that the data tells. By sharing what is working and what is not, local governments can continually improve.
Survey data will help local governments tell the story of their recovery and help them decide how to move forward, building the foundation for long-term success. It also meets Treasury guidelines, which will help the federal government understand the impact of ARPA dollars on the community. Gathering data on an ongoing basis is critical for local governments to qualify for ARPA funding in the coming years.
"It's important to ask residents if the dollars spent make them feel like their lives have improved or not," Wallace said. Cities can collect information through community engagement and other methods to see how their interventions worked – or didn't. Then they can report back to residents to tell the story of the data.
The need for transparency extends to local governments' relationships with their own communities. Once local government leaders conduct a survey, they should share the results with their constituents and explain how they plan to make decisions based on that feedback.
Learn More
Polco provides accurate and reliable community feedback to local government leaders. In partnership with the National League of Cities and based on Treasury guidelines, Polco has developed the definitive ARPA Engagement Package.