I recently talked with the city manager of a small city whose downtown has been decimated by competition from a large nearby urban area. The conversation revealed both the challenge facing the city manager – and many small cities and towns – and a promising pathway forward.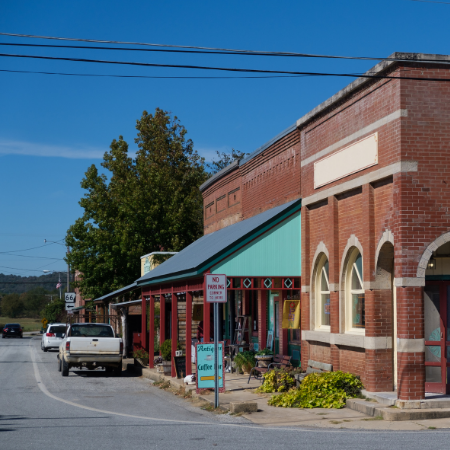 The challenge is a classic one. The local textile mill closed years ago, leaving the city without its largest employer, and Main Street is full of vacancies. The instinct of local leaders was to search for a replacement for the mill – another large employer or one big project that could be lured to town and solve all the problems.
The city conducted study after study. It worked with a recruiter without success. One potential project for the old mill keeps stalling, and the community is left hoping it will someday work. What else can be done, the city manager asked, to bring this downtown back to life?
The answer, based on my decades of experience working with smaller cities and towns across America, is to focus not on recruitment but on growing the assets that the city already has.
The challenge here is that those assets may not be readily apparent. A struggling city may think that it has none. The key is to know where to look. The assets, including the right people, are always there.
One place to start is with the property owners downtown. Are they willing to be partners with the community or are they distant and neglectful? What barriers do they face? What flexibilities might they entertain to bring their properties back to life? The property owners are a vital asset, even though they may not be recognized – or even see themselves – as that.
Another key asset is the existing business owners downtown. What barriers do they face specifically? Do they need capital to grow? Do they need renovated space? Do they need training to create more resilient businesses?
But the most important asset of all is the home-based businesses that exist in town but have not made the leap to a storefront. Those businesses typically reflect the heritage, interests, and skills in the community. They showcase the distinctiveness of the city.
Of those businesses, the most crucial to economic development are those with products that can be sold online as well as in a storefront. The business's storefront success would not be solely dependent on foot traffic because of revenue from online retail or wholesale, while the business would gain visibility downtown and help bring more energy to the street and other nearby shops.
These businesses – from hardware to handbags to hot sauce – are considered small-scale manufacturers, and they can open the doors to downtown revitalization. Their beauty is that they are not formulaic. They draw on local talents and heritage to create unique and distinctive products and stores. Together they can create downtown destinations for residents and tourists alike. But their needs and potential will be different from traditional retail or service businesses because of their online revenue and prospects for regional and national growth.
Identifying these assets and their needs, however, is only part of the solution. Each community should develop ways to support, energize, and expand those businesses to fill vacant storefronts downtown – or nearby – and position the community for future investment.
South Bend, Indiana, recently launched the Scaling Up! South Bend program. Its initial cohorts represent a mix of home-based businesses ready to grow and small producers ready to scale. The city chose to invest in those existing assets and help them be a stronger part of the local economy.
Columbia, Missouri, is revising its zoning code to encourage artisan manufacturing in The Loop, a commercial and industrial corridor north of downtown. The new mixed-use designation will restore the corridor to its true heritage.
Heflin, Alabama, is working one-on-one with property owners to help them find product businesses to fill their spaces, while also building a Main Street brand that focuses on local products and businesses – all to showcase what is special about the community.
America's small cities and towns are loaded with talent. What's needed is to bring that talent to downtown storefronts. We know how. We just need to stop looking somewhere else for the answer.