Over the past year and a half, local leaders have tirelessly stepped up to provide their cities with a hyper-local response to the COVID-19 pandemic. But local governments are often strapped for resources, and navigating federal funding opportunities — and identifying programming that works — can be complex, even without a pandemic or supplemental funding bills.
Enter national service: a unique public-private partnership that brings federal resources to the local level as a cost-effective, impactful, and locally-driven tool to address unmet needs in communities. Most well known for its flagship program AmeriCorps, national service provides a meaningful service year opportunity to people of all ages that can transform lives, fuel civic renewal, and meet critical community needs. 
A new report from Service Year Alliance and America's Service Commissions, Expanding Service Years in States and Local Communities, showcases real-world examples of how cities have creatively leveraged national service to innovatively solve local problems. For example:
Greater Portland Resilience Corps – Greater Portland Area, ME
Launched in 2020 by the Greater Portland Council of Governments which serves 30 towns in Maine, the Greater Portland Resilience Corps adds new capacity for local governments to adapt and proactively respond to both short- and long-term challenges to economic, social, and environmental systems. AmeriCorps members support local governments and nonprofits in their recovery from COVID-19 through projects that increase resilience, accelerate civic innovation, and address climate, racial and digital equity.

AmeriCorps Urban Safety Corps – Detroit & Flint, MI
In 2013, the former Michigan Governor and former Detroit Mayor partnered to launch the Detroit Urban Safety Corps. This AmeriCorps program, now known as the AmeriCorps Urban Safety Corps, is hosted by Wayne State University and engages 150 AmeriCorps members each year to pursue crime reduction and increase public safety within target areas throughout Detroit. Members create partnerships with community stakeholders, organize support for domestic violence survivors, implement safe walking routes for youth, board up unsafe structures, and provide resources for residents. In the neighborhoods where AmeriCorps members serve, crime has declined by 27%, an estimated savings of $338 million. The program has expanded to Flint, Michigan, and additional communities are working on replication.
PowerCorps PHL – Philadelphia, PA
PowerCorps PHL engages disconnected young adults and returning citizens in service year experiences embedded with career pathways and apprenticeship practices. Run by EducationWorks, it partners with Philadelphia Parks & Recreation, the Philadelphia Water Department, and others in the public and private sector tackling environmental challenges throughout Philadelphia. Additionally, it helps members develop skills to have meaningful post-secondary education options, career paths in green infrastructure, electrical, solar, or urban forestry, or leadership experience as crew leaders. Among their many successes, PowerCorps PHL has reduced recidivism among its corps members from the city average of nearly 50% to less than 10%.
City Service Corps – New York, NY
In 2015, New York City created a City Service Corps to make the city's initiatives more effective and efficient, and to engage residents by embedding corps members in local government agencies to build capacity and address community-related issues. Of the over 500 members who have served, 35% have been hired by the city, forging a new talent pipeline. Corps members have enhanced key services like composting and recycling education, immigrant support, emergency preparedness for high-risk communities, environmental stewardship, and foster care family support. NYC Service released the City Service Corps Blueprint to guide others interested in building a culture of service through agency corps.
Check out the report for more examples, and join us August 3-5 for a free, virtual event, Flint Convening: A Blueprint for Accelerating Outcomes through National Service, to connect with other communities collaborating locally to leverage national service for community development.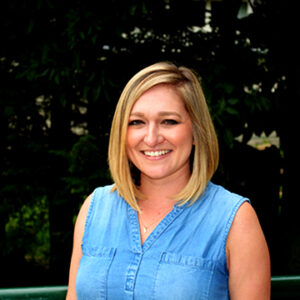 About the Authors:
Kristen Bennett is the Chief Strategy Officer at Service Year Alliance, a nonprofit organization working to make a paid year of service a common expectation and opportunity for all young Americans.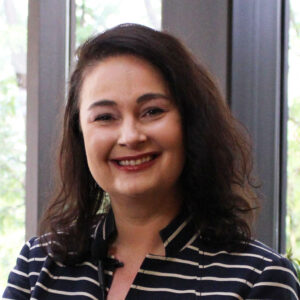 Kaira Esgate is CEO of America's Service Commissions, the national association of the 52 governor-appointed state service commissions that administer AmeriCorps and U.S. volunteering initiatives.