With the American Rescue Plan Act (APRA) passage, the Child Tax Credit (CTC) has been expanded and provides additional financial support to families across the country. Local leaders have a role to play in ensuring that all families understand the changes made to the CTC and where they can go to get help accessing the funds. Local leaders can also connect families with community programs that will allow them to save for the future.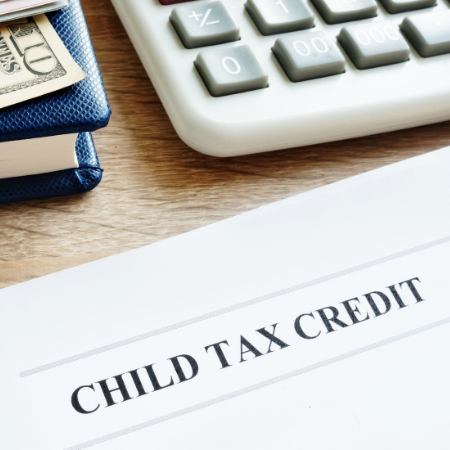 The National League of Cities (NLC) spoke with Roxy Caines, the Get it Back Campaign Director from the Center on Budget and Policy Priorities, to learn from the successes they have had connecting hard-to-reach individuals with essential tax credits.
The work you do to help individuals receive the Earned Income Tax Credit (EITC) does not seem different from what is needed to help families receive the expanded CTC. What are some lessons learned for launching a successful public education campaign at the local level?
Caines: Six key lessons come to mind when reflecting on decades of tax credit outreach campaigns.
Partnerships are foundational. Successful outreach campaigns rely on spreading the word. Everyone has a role in contributing to outreach efforts – from government agencies and community organizations to labor groups and corporations. Diverse partnerships help to advance your message's reach.
Local support is critical. The COVID-19 pandemic forced many places that typically provide in-person support to operate virtually. Online outreach will likely miss people who will benefit most from tax credits. If you cannot identify local organizations that can answer questions about the CTC or help people file a regular or simplified tax return through the IRS non-filer portal, consider training staff to do this. Alternatively, you can direct people to call their local 211/311.
Keep messaging concise and specific. There are several essential details about claiming tax credits to convey, such as who is eligible, who needs to sign up, where to get help — and for the CTC, how people can update how they receive monthly payments. Identify what is essential for people to know and direct people to local organizations that can provide support.
Address barriers. Identify ways to help people navigate or eliminate barriers to claiming tax credits. For stimulus check outreach in 2020, people eligible for payments across the country faced barriers that included not having an email address, permanent mailing address, internet access, or a bank account. Organizations and volunteers helped people create email accounts and allowed clients to use their mailing address, and people held local stimulus sign-up events using hotspots and laptops.
While stimulus payments could be delivered by mail, direct deposit is the quickest and safest way to receive tax credits. Financial institutions offered accounts with minimal fees for stimulus payments and can do the same for the CTC. City leaders can start or partner with a local Bank On coalition to help make bank accounts more accessible and encourage savings.
Multilingual resources are essential. Communities that speak English as their second language face challenges finding reliable information in their primary language. Strong public education campaigns include information in different languages that residents speak and have multilingual helplines or interpreters available.
Meet people where they are. Posters, public service announcements, bus ads, and billboards are great, but rather than wait for people to see and respond to your messaging, get creative with your outreach. For example, the City of Detroit is partnering with nonprofits, educational institutions, and foundations to include door knocking in its CTC outreach efforts.
As city leaders think about connecting with more residents, what role do businesses and faith communities have?
Caines: Businesses and faith communities are essential in amplifying the CTC outreach message and connecting eligible people with assistance to receive the CTC. Businesses can use their communication channels to disseminate information. Depending on the business type, this may include printing messages on receipts, recording a message about the CTC to play when someone calls and is placed on hold, or including CTC information with advertisements. Faith leaders can hold Q&A sessions, participate in door knocking, or hold CTC sign-up days to help people use the IRS non-filer portal.
Who else should city leaders partner with to help their residents?
Caines: City leaders should find out what outreach efforts are underway and who is involved. They can convene meetings to coordinate plans. They can also work with state and local agencies to target outreach efforts and tax filing help to Supplemental Nutrition Assistance Program (SNAP) and Medicaid participants. Nonprofits such as the local United Way, community action agencies, legal services, family shelters, and groups serving immigrants are important to engage.
Leaders can use data, such as the Treasury Department's zip code level data on non-filer families, to coordinate resources and support. They can also partner with programs and entities that serve the public, including schools, libraries, health clinics, and hospitals.
Back-to-school season is approaching and provides an opportunity to coordinate outreach efforts. Partnerships with school districts can leverage registration and orientation processes (in person and online), extracurricular activities, texting, and robocalls.
Join Us
Members of the Economic Mobility Peer Network gather monthly to network and hear from leading experts on how to boost economic mobility for their residents equitably.