Throughout the pandemic, the City of Greenbelt, Maryland has ensured continuity of government, as well as community wellness and connection.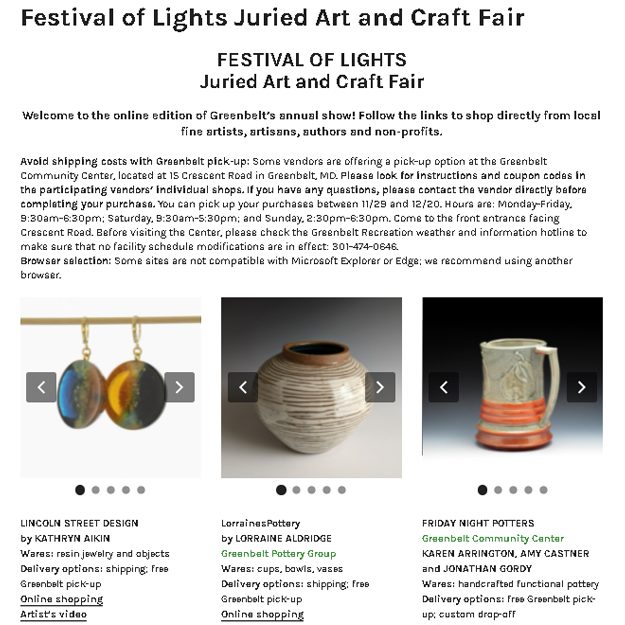 The City is known for providing a wide range of award-winning programs and services. At the center is a new "Virtual Recreation Center" designed to bring home the activities typically found inside the City's four community and recreation centers. Staff also masterfully balanced virtual and small group, in-person classes- like hosting children's dance classes on outdoor tennis courts. The City encouraged participation in recreation regardless of ability to pay. This included promoting free activities and scholarships. People from around the world now participate virtually in Greenbelt activities.
Similarly, while City buildings were restricted to the public, artists maintained access to leased City space. This allowed artists to continue their craft, earn income, and share knowledge with the community. Art students also continued reservation-only access to small group classes and Open Studios. Instead of cancelling a popular annual juried art show, City staff created websites within the Virtual Recreation Center to showcase area artists, allow the public to "tour" studios, as well as to purchase art directly from each artisan. Reservation only purchase pick up was offered by City staff.
Greenbelt celebrated community, cooperation, and culture with virtual activities and performances replacing traditional ones. This includes Greenbelt Museum lectures, a citywide Halloween Scavenger Hunt, a Peace Month art poster contest, an Egg Hunt, as well as activities for Winter, Black History Month, Memorial Day, Juneteenth, July Fourth, Labor Day, Veterans Day, Arbor Day, Earth Day, Women's History Month, and more.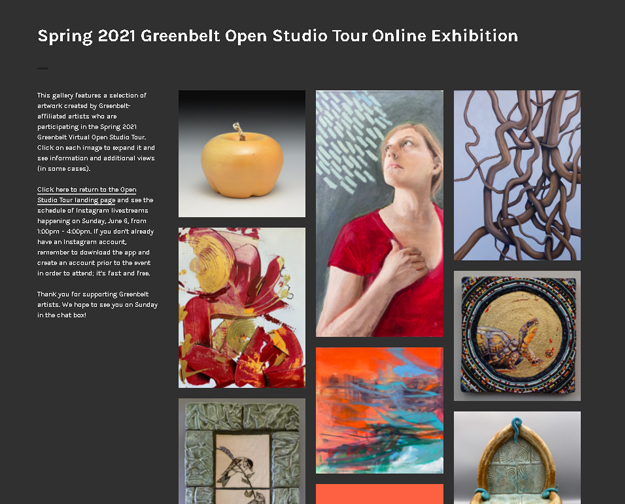 Other events included bringing a Mariachi Band to attract mall shoppers to a Census 2020 affair. The City also held drive-thru Census celebrations, and diaper and food distributions. Activity kits were provided to children and clients with dementia. Counseling to individuals and families continued via telehealth. When seniors could not meet for the weekday "Food and Friendship" meal program, staff delivered packs of meals. Police earned kudos for work at social justice events.
City Council provided grants for food, housing, and utility relief. A business panel was formed to recommend business relief grants. "Wellness calls" were made to businesses and the City advertised open businesses, particularly restaurants and retail on social media. The public participated by donating to grants through the City website. The City continues to seek ways to heal and improve long-term.
About the Author:
Nicole Ard is City Manager for the City of Greenbelt, MD.