Overview
City Name: Asheville, NC
Problem: While successful in supporting traditional mom & pop small businesses and growing to meet the needs of "natural product" makers, Asheville lacked a focus on the region's entrepreneurship ecosystem.
Solution: With no research university in the region, Asheville built its own central entrepreneurship program at the Economic Development Coalition of Asheville-Buncombe (EDC), the organization that conducts economic development for the city and county. The new program, Venture Asheville, fosters entrepreneurship by connecting the region's entrepreneurial ecosystem for a more seamless and supportive environment.
Outcome: By 2012, Venture Asheville was launched and housed at the Asheville-Bumbcome Technical Community College (AB Tech) campus. Events including Asheville Startup Weekend and Venture Asheville Networking create opportunities for pitch competition and for entrepreneurs to learn from each other. City staff also are building connections to the entrepreneurial community by participating on the boards with many key stakeholders.
EXPLORE THIS CITIES IN ACTION CASE STUDY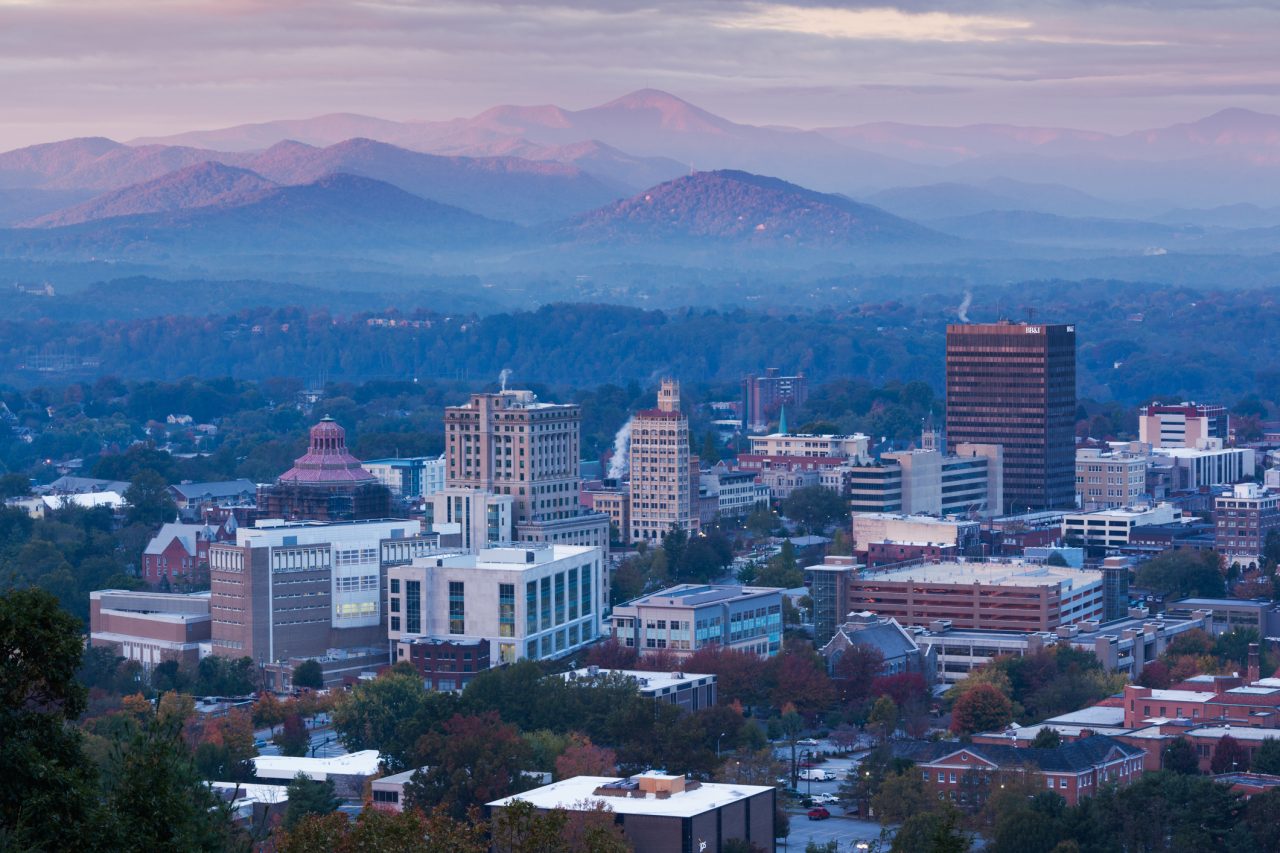 Background
Several entrepreneurial ventures have established themselves in the Asheville region. Blue Ridge Ventures and Natural Products Manufacturing Line offer a shared-use kitchen incubator and natural products manufacturing facility. They also provide low-cost rental space and equipment for drying, extraction, grinding, sealing and labeling. These two organizations serve as experts in product development and provide guidance on regulations, packaging and label design.
Craft beer has been another local success. Following the launch of Highland Brewing in 1994, the Asheville region today is home to fourteen local breweries, five craft brewery festivals, a brewery tour company, home brewing supply companies, a beer specialty store and home brew clubs.
Problem
The greater Asheville region lacks a research-focused university that typically goes hand in hand with biotech success. Yet, with abundant biodiversity, a history of reliance on homegrown remedies, and a tendency to embrace all things natural, the region is working to build its own unique type of biotech entrepreneurs.
While there are several resources in the region to support entrepreneurs, until 2011 there was not a central entrepreneurship program at the Economic Development Coalition of Asheville-Buncombe (EDC), the organization that conducts economic development for the city and county. Prior to 2011, programs offered by the EDC were traditional small business services. Further, there were other stakeholders in the community already offering such services.
High-growth potential entrepreneurs have unique policy and support needs, so they needed to have a central resource to help them through the natural highs and lows of entrepreneurship.
Solution
The EDC decided to revamp their program to focus on supporting entrepreneurs. This move was not without controversy, partly because the EDC was at the time located within the Chamber of Commerce. While this brings an advantage of being connected to private sector, it also presented some adjustments for the chamber membership who were used to more traditional activities – notably performing services that help current businesses grow their network and client base.
The new program, Venture Asheville connects the region's entrepreneurial ecosystem to make a more seamless and supportive environment for entrepreneurs. The new initiative was symbolically located at AB Tech instead of with the rest of the EDC offices. The location choice meant that city staff were sharing walls with the key entrepreneurial service providers helping to further facilitate connection-building between the entrepreneurial stakeholders.
Venture Asheville publicly launched at a reception held in partnership with Cisco and the Global Accelerator Network at SXSW, the music, film and interactive conference and festival held in Austin.
By attracting the right staff, building connections with resources, focusing on assets and having business champions, Asheville is positioning itself to succeed and its model presents lessons for communities across the country.
It is also important to get the right partners involved and to look beyond traditional economic development stakeholders. Jonathan Feldman, director of IT Services for the City of Asheville and head of the city's open data efforts has been a key partner for many of the entrepreneurship activities. Elected officials in Asheville are supportive of entrepreneurial effort and have a reputation of being open to diverse individuals and ideas.
Outcome
Asheville Startup Weekend took place in August 2012. The Kauffman Foundation program offered the opportunity for attendees to pose startup ideas, organize teams around the most popular ideas and then build a business model, product and pitch the product all in 54 hours.
Venture Asheville Networking events offer speakers on entrepreneurship topics and an opportunity for entrepreneurs to connect with each other.
Asheville Ignite, now in its third year, is an extremely popular event that brings together entrepreneurs and citizens from all walks of life to present lively programs on topics that interest them.
City staff also are building connections to the entrepreneurial community by participating on the boards of many key stakeholders including HandMade America, the area's longstanding organization dedicated to economic development and the craft industry, the Western North Carolina Biotech Board and TEDxAsheville.
Finally, a business accelerator program called Blazemark Labs – a product of the AB Tech Entrepreneurship Foundation and stakeholders from city and county government leadership, economic development (including Venture Asheville), finance, banking, and business – will support the area's long term entrepreneurship efforts.
Supporting Materials
For more information or for any questions related to Cities in Action, the city/cities spotlighted or the legislation and/or policy described, fill out the contact form below.