On May 10, 2021 the Treasury Department released its Interim Final Rule on how cities, towns and villages across the country can use the more than $65 billion in direct funding. The Coronavirus State and Local Fiscal Recovery Funds are intended to meet pandemic response needs and rebuild a stronger, and more equitable economy as the country recovers. Local governments have substantial flexibility to use these funds to address local needs—including support for households, small businesses, impacted industries, essential workers, and the communities hardest hit by the crisis.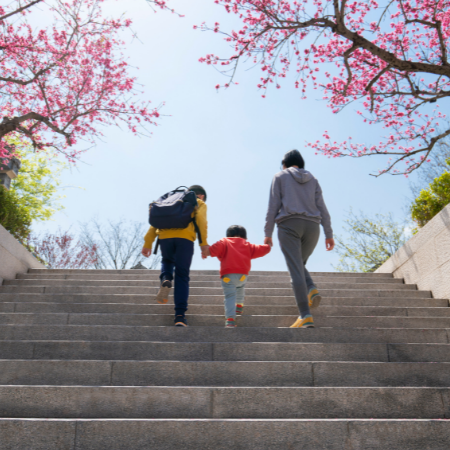 Among those most impacted by the Coronavirus pandemic are families with young children. Parents and caregivers have been challenged with the responsibilities of looking after children at home with the demands of work; children have struggled to keep pace with virtual learning; and early childhood providers have endeavored to keep their business afloat despite decreasing revenues and increasing costs. The National League of Cities, through our Institute of Youth, Education and Families has been supporting cities for over 20 years in addressing these challenges and partnering with municipal leaders to build stronger and more equitable early childhood systems. The Coronavirus Local Fiscal Recovery Funds can be used to advance existing early childhood programs as well as serve as a catalyst for new ones. Specifically, the funds can be used to:
Address educational disparities through new or expanded early learning services, provide additional resources to high-poverty school districts, and offer educational services like tutoring or afterschool programs as well as services to address social, emotional, and mental health needs.
Promote healthy childhood environments, including new or expanded high quality childcare, home visiting programs for families with young children, and enhanced services for child welfare-involved families and foster youth.
Local governments can provide these services in Qualified Census Tracts, including families living in those areas, or to other populations, households, or geographic areas disproportionately impacted by the pandemic. Some ways to get started might include:
Enhancing child care centers through quality improvement grants and other supports. Child care is an essential small business that provides a critical service that keeps families working and the economy growing. As with most small businesses, early childhood providers, often minority-owned, faced increasing burdens during the pandemic leading many to close. Many child care providers lack access to professional development, financial resources and other business supports necessary. A survey conducted by the National Association for the Education of Young Children (NAEYC) indicated that without access to these supports two in five child care businesses are uncertain when or if they will be able to reopen. There are many ways in which cities have supported the child care industry, in 2019 the City of Pittsburgh launched its Childcare Quality Fund which provides grants to upgrade and improve child care facilities and help them obtain high-quality designations from the state of Pennsylvania under its quality rating improvement system, Keystone Stars. As a local leader, you might consider connecting with your early childhood advocates to assess what is needed to enhance the quality and build the supply of child care centers in your community.
Building the pipeline of the early childhood workforce. Increasing the supply of child care or expanding preschool requires more than just facilities, it also requires a diverse early childhood workforce who not only have the knowledge and skills necessary to deliver high-quality programming but are supported and compensated accordingly. Cities have approached this challenge in a myriad of ways such as Washington, DC's First Steps program, which provides high school students the opportunity to obtain a Child Development Associate while earning their diploma and Portland, ME's early childhood incubator, which supports entrepreneurs in starting new child care businesses. As a local leader, you might consider what is needed in your community to recruit and retain professionals interested in a career in early childhood.
Support families through new and expanded home visiting programs. Evidence-based home visiting programs are critical to supporting families in ensuring children have what they need to learn and develop. The City of Seattle, WA has been working to expand the number of families who have access to home visiting in partnership with their family child care centers through its Parent-Child Home Family Child Care Program Pilot. As a local leader, you might consider connecting with your state agency responsible for the administration of the Maternal, Infant and Early Childhood Home Visiting (MIECHV) program to identify unmet needs in your community and how local government can be a support.
As the nation continues to respond and rebuild from the impact of the pandemic, it is critical that local leaders invest in early high-quality early childhood programs to ensure communities across our country are places of opportunity, where children can develop and thrive and families are supported as they return to work. To learn more about how cities, towns and villages of all sizes across the country are supporting children and families contact NLC's Early Childhood Success team at ecteam@nlc.org.
DISCLAIMER: The information contained here is not legal advice. It will be subject to change based on updates from the U.S. Department of the Treasury, and any recipients should confirm applicability to their specific situation.
The National League of Cities (NLC) is the voice of America's cities, towns and villages, representing more than 200 million people. NLC works to strengthen local leadership, influence federal policy and drive innovative solutions. Learn more about becoming an NLC member at nlc.org/membership.