When leaders of the YMCA and National League of Cities (Kevin Washington and Clarence Anthony) spoke on Washington Post Live about the push to vaccinate America, they used the same phrase: trusted voice.
Trusted voices, they said, could explain the Covid vaccine and help overcome hesitancy.
In Milwaukee, focus group research showed that effective persuaders on vaccines are people who live nearby and look like the people in the neighborhood.
"You had questions about campaigns and really wanted to know … who is behind this campaign. Is it someone who really cares about me? Is it someone who has shared my experiences?" said Lorraine Lathen, who led the focus groups and is the president and chief executive officer of Jump at Sun Consultants.
A Milwaukee coalition called HealthyMKE launched a multi-media campaign called "Authentic Voices." Localized messengers include Pastor Will Davis and veteran John Ziegler, featured on billboards.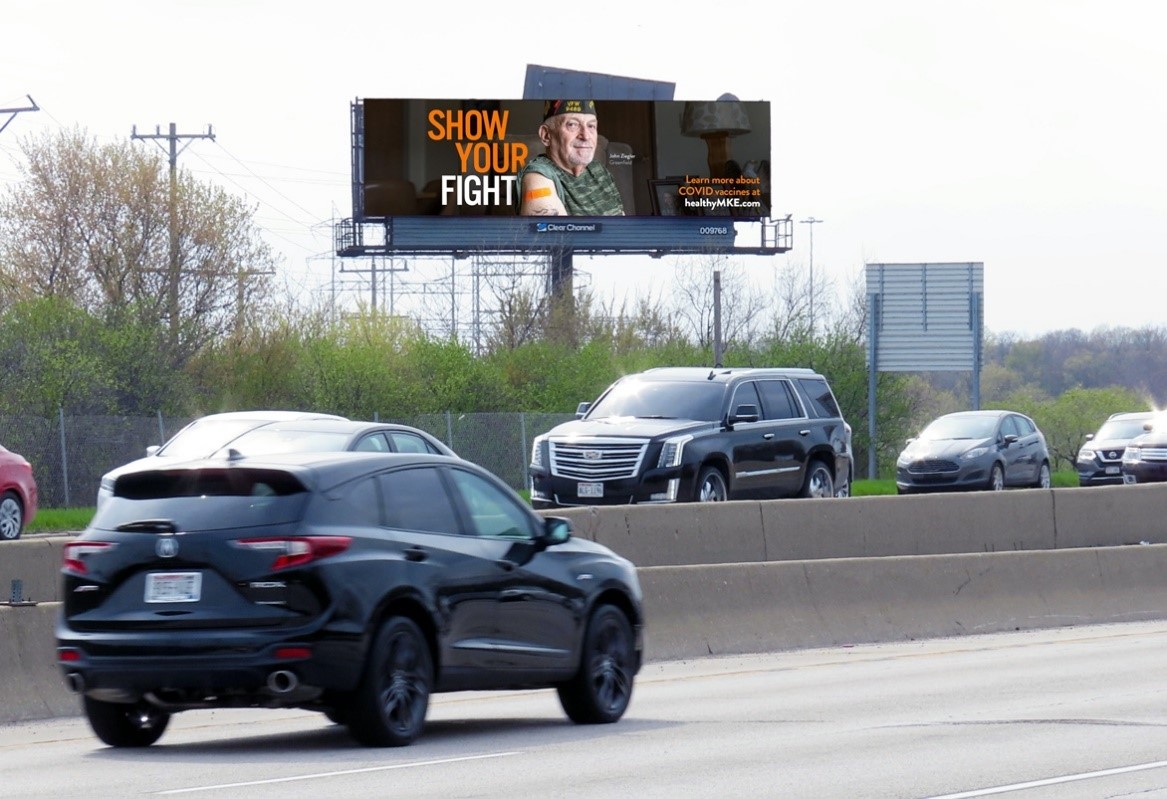 Billboards and other out of home media match hyper-localized messages to target audiences.
"The Biden Administration," says The Wall Street Journal, "plans to work with clergy and hospital associations as well as civic, agricultural and business groups. They will receive grants and resources to promote the vaccine through activities like canvassing, town-hall meetings and local advertising."
In Milwaukee, the localized advertising is complemented with door-to-door canvassing in 15 Zip Codes.
Of course, celebrities have a special place in America's vaccination history. Sixty-five years ago, Elvis Presley was vaccinated against polio on the Ed Sullivan TV show.
Celebrities are pitching in this time. But the faces of the Covid-vaccine campaign are just as likely — if not more likely — to be a local non-celebrities.
On digital screens in the Washington, DC transit system ("Metro"), Juanita in Ward 5 says she got vaccinated because she didn't like the odds without it.
The tag line "Let's end this pandemic together" is repeated on buses and subway cars.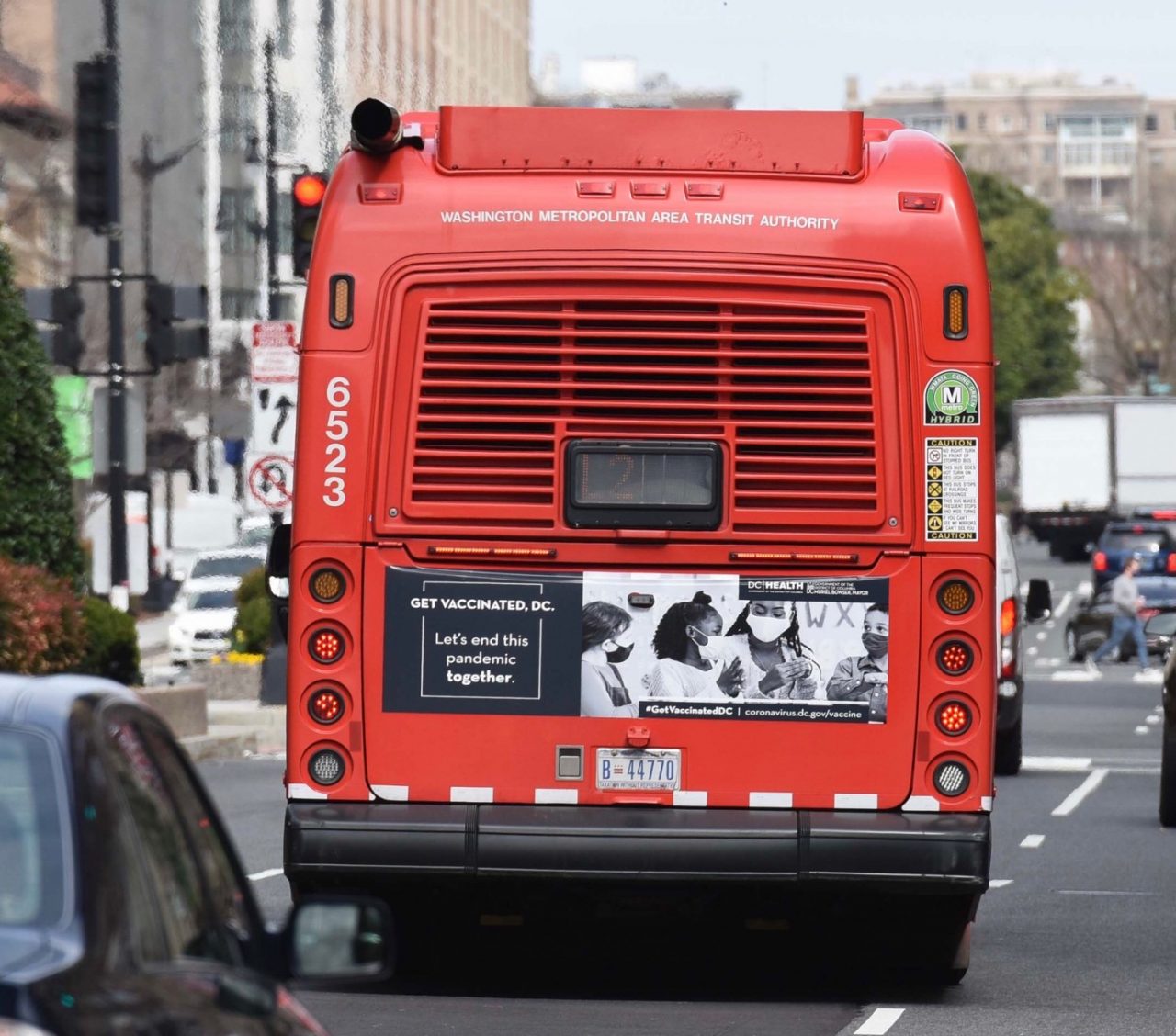 In Louisville, KY, a mobile billboard identified the location of a vaccine site: Whitney M. Young Elementary School.
The local partnership includes Louisville Metro Health and Wellness, Norton Healthcare, Jefferson County Public Schools, and Humana.
"If we make it easier, if we educate, if we share information and build awareness . . ." Then vaccination rates will go up, says Dior Cotton, the Bold Goal Louisville leader at Humana.
Exactly.
About the Authors:
Jason D. King, SVP, Corporate Communications & Marketing, Clear Channel Outdoor. King joined CCO in 2013 and heads up corporate communications for the Americas division of this publicly-traded out-of-home advertising company. King arrived at CCO on the heels of a career in public affairs and media in Washington, D.C. and a stint in state government and radio broadcasting in North Carolina.
Ken Klein is Executive Vice President of Government Affairs for the Out of Home Advertising Association of America, OAAA. Ken joined OAAA in 2001, after working for news media in Florida and the United States Senate staff in Washington, DC.