As mayor of Davis, CA, I've had a front-row seat to the compassion and resilience our residents have shown over the course of this pandemic. From city administrators to schoolchildren to business owners and healthcare workers, our collective efforts to protect the health of everyone in our community inspire and motivate me every day.
Our mission to keep Davis healthy and safe was grounded in our commitment to equity. From the start, we knew we needed a response that would protect all our residents and remain connected to the hearts of our communities. We partnered with small businesses, trusted local faith leaders, and leaders from underserved communities to inspire trust and promote healthy behaviors. We provided free saliva-based testing at locations across the city and deployed mobile testing units to migrant worker sites and assisted living facilities. We knocked on doors and passed out hundreds of fliers in multiple languages reflecting the diversity of the Davis community.
Specific to Access to Vaccinations:
To address vaccine hesitancy, we turned to validators in our community, and recruited and filmed a range of local faith leaders to talk about the importance of vaccinations. The city aggressively pushed out messages from community validators and shared updates from our Yolo County Health & Human Services Agency on city channels. In addition to the city's efforts to amplify vaccine messages, our Healthy Davis Together mobile vaccine team, led by UC Davis, supports the county's efforts to vaccinate harder to reach populations, including those who are unhoused and farmworker communities in the surrounding area with pop up clinics at convenient locations and by going door to door.
Now, as vaccination rates steadily rise and public health guidelines change for those who are fully vaccinated and life in our communities begins to return to normal, we must ensure that this new stage is truly available to everyone. That's why our commitment to equity must remain front and center as we continue to track potential COVID spread. In this spirit, I want to share two programs we developed as part of Healthy Davis Together that can guide other cities in their equity work:
1. School Testing
Healthy Davis Together, our innovative and comprehensive pandemic response program developed jointly by University of California, Davis and the city, produced a playbook with steps to set up on-campus testing for all students and staff.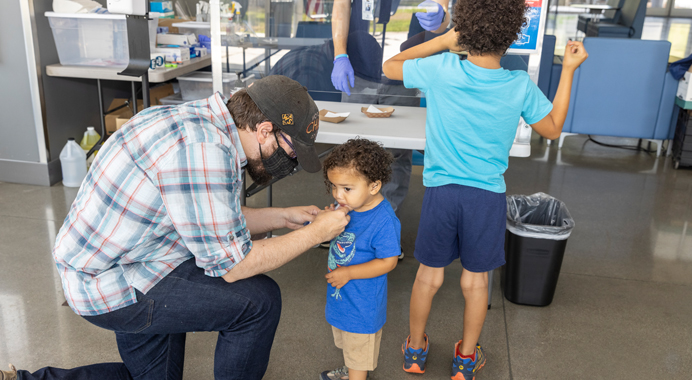 Every student in our school district has access to weekly testing and public health resources, and the schools can monitor for the presence of the virus and notify families if it is detected. As the vaccines become fully available to children under 12, our schools will continue to provide critical infrastructure including both on-campus testing and vaccine clinics to look after Davis children, and by extension, their families. In addition, many of these school clinics are also open to members of the broader public. Even as clinical testing becomes less integrated into the regular practices of Davis residents, the city will continue to monitor the health and wellbeing of every single child in our school system and guard against resurgence and the introduction of new variants.
2. Wastewater Monitoring
Healthy Davis Together also developed a playbook to help other cities replicate our COVID-19 testing program that takes samples from the city wastewater (sewage) to monitor the presence of the virus throughout the city and act as an early warning system for potential spikes. There are 25 autosamplers across our small city to monitor levels by neighborhood twice a week, without compromising the privacy of any of our residents.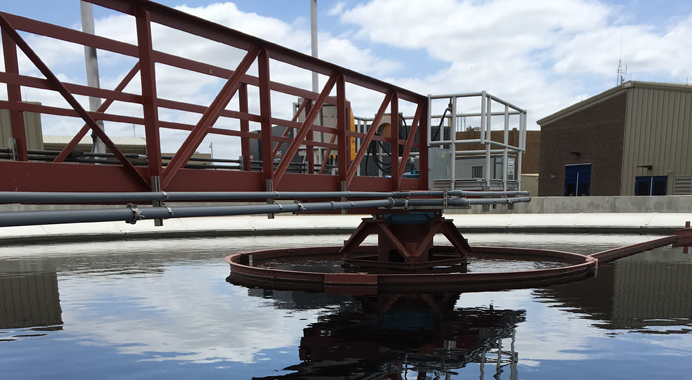 The wastewater monitoring program strengthens Davis' commitment to equity by monitoring the health of the whole city, without putting the responsibility for continued testing solely on residents. For Davis residents who are unable to access regular clinical testing due to their mobility or schedule, wastewater monitoring by the city is already in place. As COVID-19 case numbers decline, our routines return to normal, and our kids come home from school for the summer, wastewater monitors will be able to spot any spikes in the virus and immediately alert city officials so we can reach out to the affected areas through text messages, press releases, and door hangers to provide information and encourage clinical testing to help residents stay safe. Wastewater data can also help determine where the city can focus testing and vaccine resources as the city-wide need declines.
As COVID-19 case numbers decrease and we begin to reclaim our normal lives, we are in a tremendous moment of optimism. Davis has much to be proud of, and our focus on providing a holistic response that cares for every Davis resident has been our guiding light. As we reopen, we must continue to keep equity at the center of our plans, and these replicable and scalable testing programs are an excellent way of keeping our cities healthy and just. For more information and access to the playbooks for these testing programs as well as other topics, such as Providing Support to Agricultural Workers, Creating a Model for Community Control of COVID-19, and a COVID-19 Curriculum for Students, click here.
Sign Up
Subscribe to NLC's Cities of Opportunity Newsletter to learn more about public health innovations happening in cities, towns and villages across the country.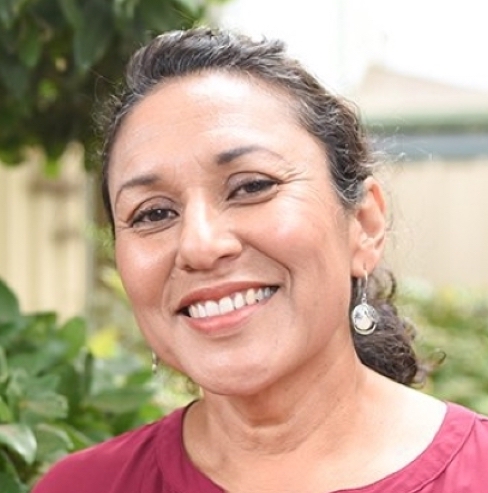 ABOUT THE AUTHOR:
Gloria Partida is the Mayor of the City of Davis, CA and is a founder of the Davis Phoenix Coalition which promotes community inclusion.