One year after George Floyd's murder sparked a national conversation about policing and race and millions worldwide to march in the streets in opposition to police violence, local leaders have responded. In the last year, the National League of Cities have helped local elected officials and their communities to pursue anti-racist policies and programs not only on public safety but in several policy areas.
For Black residents across the country, the conviction of Derek Chauvin was a too rare occurrence but an encouraging sign of accountability. However, many hesitated to call it justice. George Floyd did not deserve to die. Black, Latinx, Indigenous, Asian American, Pacific Islander and other residents of color continue to be failed by the very institutions tasked with protecting them. It is clear there is still more work to be done.
And that work is already happening. Communities across the country have initiated difficult but necessary conversations about racism and inequity particularly for their Black and brown residents. The COVID-19 pandemic shined a light on severe racial disparities and tensions across the nation, and the reality of the present-day implications of institutional and structural racism.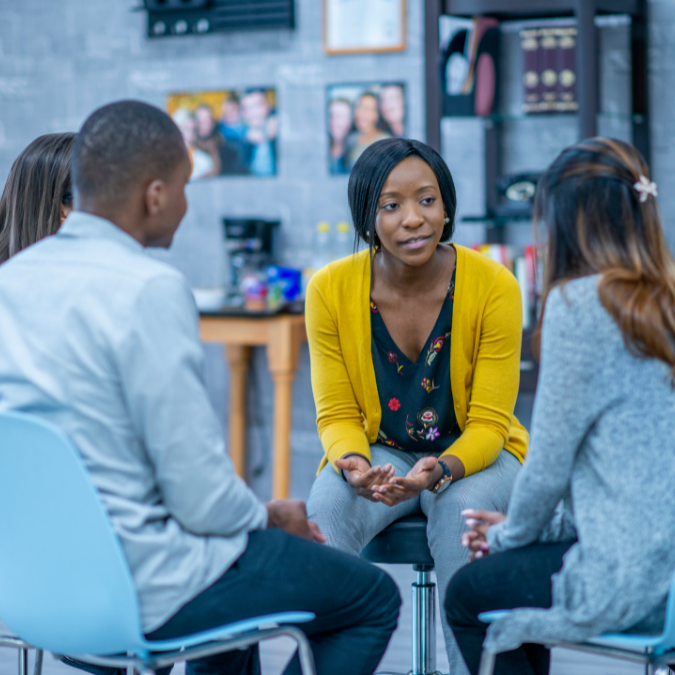 Black and brown communities were overrepresented in COVID-19 infections, hospitalizations, and deaths. Black Americans were 2.8 times more likely to be hospitalized with COVID-19, and were 1.9 times more likely to die from the virus according to CDC data updated through April 23rd We also continue to see lower COVID-19 vaccin rates. A study published by the Centers for Disease Control and Prevention's National Center for Health Statistics found that life expectancy in Black populations declined the most in 2019, now at 72 years with a decline of 2.7 years. It is now at its lowest since 2001. These communities also suffer the most from the economic fallout of the pandemic.
These harsh disparities have been exacerbated in other racial communities, as well. Prior to the pandemic, Indigenous people were already one of the most disadvantaged communities in the United States. During the pandemic, many Indigenous groups were left to fend for themselves to set up COVID-19 testing, secure supplies, and plan their economic recovery. Many communities also saw a rise in anti-Asian hate and attacks against Asian American and Pacific Islanders pointing to a worrying trend around xenophobia and racism for people of color. Successfully dismantling structural and institutional racism to create equitable, safe, and healthy communities will not happen overnight. It requires that local leaders actively implement anti-racist policy and ensure that such policies are supported by long-term and sustainable practices, values, and norms. Those elected to serve in leadership roles must actively, bravely, and intentionally choose every day to honor the legacy of Mr. Floyd's life by critically reflecting on the history of racism in their communities and engaging directly with community members to begin and sustain the process of racial healing.
NLC has developed a framework to guide local leaders' commitment to anti-racist policies and to prioritize racial equity, ensuring the safety and wellbeing of residents and businesses.
Normalize
Normalizing conversations around racism and promoting racial equity is the first step toward putting your community on a path to racial healing. Many community members have not been offered spaces for the acknowledgement of the role local governments have played in past policies and practices that perpetuate racial disparities. Local leaders can be key in creating these spaces as safe and open for discussing both historical accounts and present-day forms of racism in the community. . It is crucial that these conversations center the voices of those most impacted and include individuals who have historically not been invited to the decision-making table or part of the decision-making process. Municipalities are unique in their position to create space for community healing.
In Rhode Island, Mayor Jorge Elorza released the report, A Matter of Truth: The Struggle for African Heritage and Indigenous People Equal Rights in Providence, Rhode Island (1620-2020), this past March, detailing the centuries of systemic inequities faced by Black, Indigenous and residents of color in Providence, RI. Created in partnership with community groups, this report highlighted the historical and present ways racism has shaped employment, policing, housing, urban development, education, and tribal sovereignty. By investigating and acknowledging the depth of the history of racial injustice and racial tensions in Providence, the city has taken a step forward in bringing communities members together on a path of racial healing.
Organize
Once open community spaces for discussions on racial equity are created, leaders must work hand in hand with community members and activists to organize and implement policies that move towards racial equity. Often, this requests a different approach that centers those most impacted and vulnerable. This approach encourages elected officials to uplift and empower community leaders who already doing the work on the ground. Crucial in this process is asking the question: who is sitting at the decision-making table? Ensuring the inclusion of individuals who represent communities that have historically been left behind by government is imperative.
The City Council in Arlington, TX created the Unity Council in June 2020 to gather community input regarding measures to build racial equity and promote racial healing in their communities. Made up of 15 members of the city's Community Relations Committee and 15 additional members appointed by the City Council and Mayor, the Unity Council relies on active engagement from community leaders. The council was tasked with gathering community input on improvements to equity strategies and policies and presented a report of recommendations and findings. By uplifting and empowering the voices of those most impacted and creating spaces for relationship-building, Arlington took an intentional step toward healing racial divides in their communities.
Operationalize
To create long-term and sustainable solutions that support racial equity, anti-racist policies and practices, new norms and values must be operationalized within a community. This translates to creating and supporting institutions and operations to ensure that commitment to racial equity becomes action. Operationalizing racial equity can and should take many forms.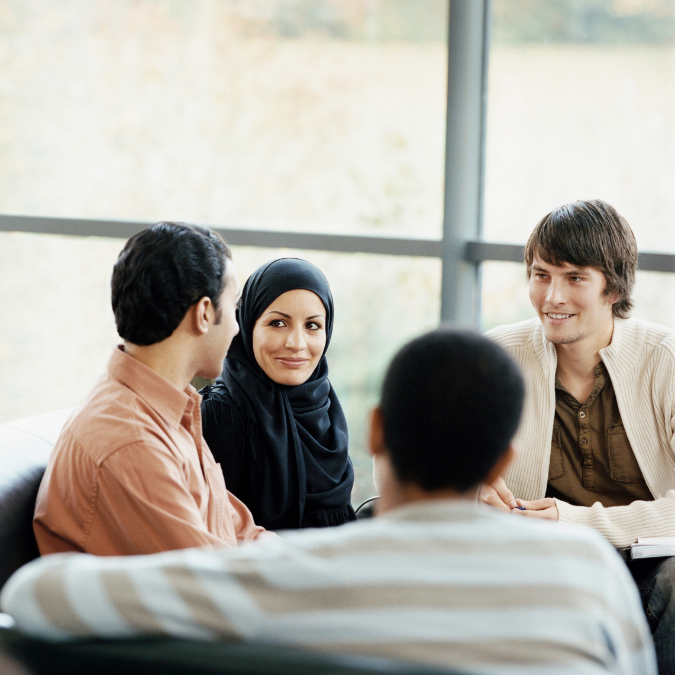 For example, collecting disaggregated data and creating measurable outcomes for racial equity goals is key to measuring progress and creating accountability. Many cities have created a dedicated team and/or office to focus on l anti-racism work. Across the nation, municipalities have hired and created chief equity officer roles. Ensuring that every municipal staff member, regardless of title, has a specified a role in diversity, equity, and inclusion (DEI) work becomes a clear determinant to a city's commitment to racial equity goals. It is critically important that the city publicly demonstrates a collective and unified approach to racial healing.
In San Francisco, CA the Office of Racial Equity (ORE) was created in 2019 as a division of the Human Rights Commission. ORE serves as the city's dedicated department to support the city's racial equity goals and outcomes and requires that every city department designate employees as racial equity leaders acting as liaisons to the office. The office released the June 2020 Progress Report detailing the authority the office holds, as well as action steps taken since the creation of the office.
Looking to the Future
Creating equitable communities that act as spaces for every person to thrive requires us to engage critically with the historical and present-day accounts of racism in our own communities.
As local leaders strive to reimagine government policies, procedures, and processes to build more equitable communities, NLC's Race, Equity, and Leadership (REAL) team is available to help cities and towns learn the impact of historical inequities, equip leaders to have the tools necessary to have community-centered conversations, and design programs that dismantle structural and institutional racism.
Local leaders have shown their courage at answering the calls for racial justice and being intentional with racial equity commitments to community members. The work is just beginning.