The United States has made enormous progress in COVID-19 vaccination efforts, but serious challenges remain, including inequitable access, misinformation, and the emergence of new strains of the virus. Throughout the crisis, local leaders have played a key role in communicating information about the virus and vaccine to their residents. In addition to their important public health role, as major employers in their communities, municipalities must also provide support and guidance about the vaccine to their workforce.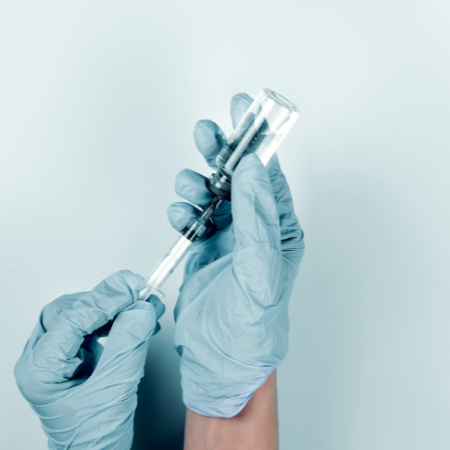 The National League of Cities (NLC) and the Health Action Alliance, a coalition of leading business, communications, and public health organizations, have developed a comprehensive guide for city leaders to support their workforce in the COVID-19 vaccination effort. The full guide can be accessed here, and key points are outlined below.
Local governments can help strengthen and accelerate the nation's vaccine response within their workforce by:
Creating a clear COVID-19 vaccination policy for employees, part-time workers, temporary workers and contractors that encourages vaccination, reduces barriers and makes it easy for them to get vaccinated. Your policy should be aligned with your city's vaccination policy for residents and should reflect the unique needs, concerns and questions of diverse communities.
Communicating with employees, workers and residents about the safety and benefits of COVID-19 vaccines and reinforcing the importance of masking and social distancing to prevent the spread. This includes listening to their questions, responding to their concerns and providing supportive information including helping them find local vaccination sites.
Creating a safe, supportive workplace culture for all city workers. Understand that no community shares all of the same beliefs, perceptions and concerns. Every individual is unique, and every employee deserves to have trusted information to answer their questions before making a decision about vaccines. Create a safe space to ask questions and encourage those who have been vaccinated to share their experience if they feel comfortable.
Coordinating with county, state, and federal governments to ensure that your local vaccination response is equitable, clear, robust, and aligned with guidance from the U.S. Centers for Disease Control & Prevention (CDC) and other trusted sources. You'll also want to make sure your employees and residents have access to the trusted information they need to educate themselves and get vaccinated.
As you develop your plan to educate and encourage your workforce to get vaccinated, you should consider:
Developing an internal task force that represents relevant organizational teams, agencies, and departments, including legal, human resources, operations, employee relations, communications, external affairs, public health and employee health/wellness, among others. It's important to assign a clear task force leader with the authority, trust, empathy and capacity to lead the effort. You might also assign a communications lead to help manage and activate your organization's vaccine education and engagement plan. For consistency internally and externally, ensure that there is a representative from the COVID-19 task force organizing the response for your residents.
Seeking meaningful input and engagement from populations of employees who have been disproportionately impacted by COVID-19 and have faced access challenges, including Black, Hispanic, American Indian, and Alaska Native employee groups. It's important that these employees participate in developing and leading your organization's COVID-19 response and are engaged as trusted messengers.
Addressing specific organizational considerations that could influence your approach. This includes organizational values, risk analysis, liability concerns, labor agreements, resident and employee sentiment and other issues pertinent to your workforce and operations.
Responding to community needs. Every community is different, and you'll be well served to engage with community leaders and community-based organizations, who represent the needs, priorities and challenges of different groups within your municipality. These advisors can also help identify doctors and other trusted experts who may be able to speak with your workforce.
Please refer to the full guide for more information, including key questions that you should consider, action steps, and supporting resources, such as templates for employee and other stakeholder communications, insights for talking with groups with unique concerns, and more. HAA also hosts regular free events, including workshops for employee resource group and DEI leaders, and national briefings on topics that help employers improve the health of employees and communities.