Across the nation, communities have faced a myriad of challenges, ranging from racial injustice and the COVID-19 pandemic to political and economic instability. In the Pacific Northwest, where agriculture, timber and fishing comprise significant segments of the economy, these challenges were compounded with a series of devastating wildfires in September 2020. The wildfires were soon followed by unprecedented ice storms in February 2021 – a storm that by some estimates brought down more than 50 million trees in the Willamette Valley and left approximately 150,000 people without power for days.
In one Oregon community, the ice storm tested a newly minted partnership forged between an electric provider, Portland General Electric Company and Oregon's most ethnically diverse community, the City of Woodburn. The partnership built on the values of equity, inclusion and growing meaningful community relationships.
Here's the story of Portland General Electric and the City of Woodburn.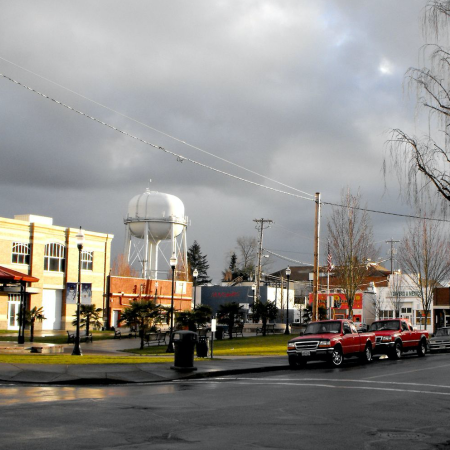 PGE has been the largest electricity provider in Oregon for more than a century. It has undergone transformations over the years as technologies and customer needs have evolved but continues to serve its core mission of delivering reliable, affordable electric service to homes and businesses. In the heart of PGE's service territory lies the City of Woodburn, a fast-growing community of 26,000 with approximately 57% of the city population being Hispanic/Latinx, in addition to a community of Russian Orthodox Old Believers, seniors and a growing Somalian community. Woodburn is home to newly arriving immigrants, refugees, first, second and third generation families, who were drawn to the Willamette Valley's rich agriculture industry, educational opportunities, and freedom to practice religion in an accepting community. Many consider Woodburn an example of how a culturally diverse community can thrive, but community leaders will tell you that creating equity and inclusiveness is difficult and challenging work.
"Woodburn recognizes it is incumbent on the City to be culturally competent, to understand constituents' perspectives and identify the barriers that keep our residents from fully and safely participating in their community. It is our moral and professional responsibility to do everything we can to identify inequities and remove barriers" said Scott Derickson, Woodburn's City Administrator.
"As a strategy, we've learned that every relationship is key to building trust, overcoming fear and improving organizational understanding. Every resident interaction, every touch point, is critical in building and strengthening those relationships as well as increasing our understanding of the various perspectives and needs within our City. We work hard at creating those opportunities."
Two years ago, when PGE announced the closure of its last five community offices, including one in Woodburn, local leaders felt it was a mistake and that distancing PGE's customer service operations from Woodburn residents would be detrimental. The City formally objected. After extensive discussions with community leaders, PGE came to realize how a different perspective could help the company project its commitment to equity and inclusion into its customer service model. This served as a wake-up call to PGE in how it engages with communities it serves. The City wanted to share their perspective with PGE about the uniqueness of its mix of low income and immigrant communities for consideration in the electric company's decision. Some consumer advocates criticized the company as being insensitive and only caring about costs. While PGE did actually expand other options in the community for customers to use cash, free of fees, the poor communications and optics created a crossroads in the company's relationship with the city.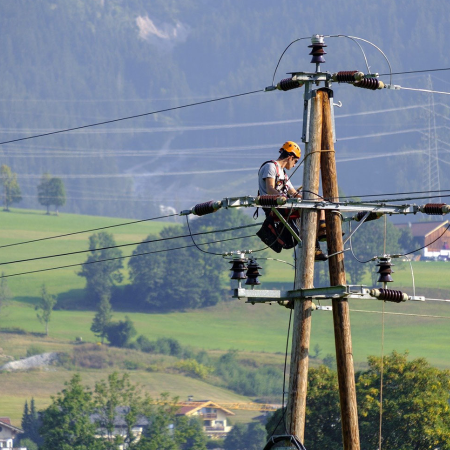 "For a variety of reasons there's a lack of trust in immigrant communities of color and for service providers that can present unique challenges in how we successfully conduct business," said Wendy Veliz, PGE's Local Government Affairs Manager. Veliz also serves as a volunteer City Councilor in the City of Aurora, Oregon. "Unless you have an individual relationship with your customer, you can unknowingly create cultural barriers. We need those one-on-one relationships to improve our understanding of the community's perspectives and energy needs. Those same relationships help us improve our practices, ensuring we've heard an array of community perspectives and no one voice is left behind."
PGE came to understand that they needed to reevaluate the needs and characteristics of their customers and communities. So, together with the City of Woodburn, they asked – what does it mean to make decisions using an equity lens, and what is meaningful engagement? This required flexibility and a shift in thinking. It also required a reimagining of the relationship between private industry and local leaders and communities.
Electric company employees live and work in the communities they serve, and so they must strive to become trusted partners to advance common goals, like reducing greenhouse gas emissions, expanding electric vehicle adoption or hardening and upgrading the electric grid.
And those relationships matter, especially in times of crisis. When the historic storm hit in February 2021, PGE leaned into its community relationships as it worked to restore power safely and equitably. Learning from partners and leaders in Woodburn and other communities, PGE quickly flexed to provide information to local leaders on a daily basis to ensure two-way communication, quickly created information in multiple languages and expanded use of communication channels such as Spanish language television and radio.
It took work to build trust in those relationships, with day-to-day interactions and pursuit of paths for partnership, but the payoffs are numerous and abundant. In Woodburn, the joint emergency response to the ice storm has been celebrated as a success. This partnership is a journey that continues to grow because of the commitment by both the City of Woodburn and PGE.
Whether floods in the Midwest, blizzards in Texas, hurricanes on the Eastern seaboard, or wildfires in the West, the threat of more numerous and more extreme weather events looms, and diverse stakeholders must begin investing now to create relationships capable of preparing for and responding to a changing and evolving world. The art of engagement starts with building strong relationships and is an ever-evolving process and journey.