As we close out Women's History Month, NLC asked women local elected officials to share what Women's History Month means to them and what inspired them to run for elected office. The responses are varied and insightful about the power of representation, how women lead differently and why women leaders are important.
As of June 2020, per the Rutgers Center for American Women and Politics data and the U.S. Census, of the 356 mayors of the U.S. cities with populations 100,000 and over, 76, or 21.3%, were women. Of the 1,621 mayors of U.S. cities with populations 30,000 and above, 378, or 23.3%, were women.
Hear from these eight local leaders from across the country how they are serving their communities.
LaMonica McIver, councilmember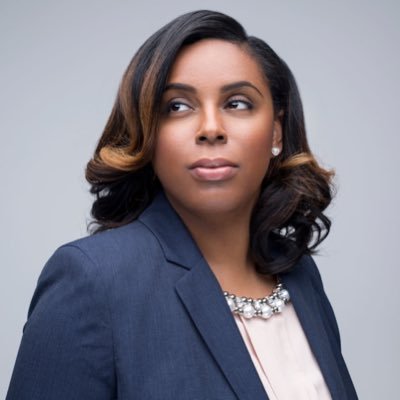 Newark, NJ
TIME IN OFFICE: 2 years and 8 months
Why do you think it's important for women to serve as a local leader?
Femaleness is needed in leadership. For far too long, leadership especially in politics has been a male-dominated field. Women bring a different perspective to leadership. A perspective that is needed. Leadership needs to reflect a balanced perspective which means women have to and need to be included. I believe women are leaders and those who possess the characteristics and qualifications should be leaders locally and nationally because women all around the world from City to City from State to State want to and deserve to see a reflection of themselves in leadership.
What does Women's History Month mean to you?
Women History Month to me means the celebration and reflection of women all around the world. It's a time to celebrate women who have and are still paving the way, breaking barriers, making a difference, and shattering glass ceilings. Women deserve to be celebrated.
Who inspired you to become a local leader? And why?
Mildred C. Crump inspired me to become an elected official while Ras Baraka inspired me in the 5th Grade to love and care for my community. Council President Mildred Crump is the first African American woman to be elected to the Newark Municipal Council and the first woman to serve as Council President. In preparing for my run for office, I felt so inspired by her and understood the task before me. The task to be the youngest Council Member elected and the youngest woman to ever be elected to the Newark Municipal Council. I couldn't fail. I wanted to be an example for other young women and young people. I wanted them to be inspired enough to want to be engaged in leadership, specifically politics.
What advice do you have for women interested in local leadership?
Do it!!!!!! Now is the time. There is no right time. No one is coming to save you or save your community. So, get in your lane, determine your purpose and get to work. You can do it. Through each duty we have as women, all our responsibilities, you can still be an active leader. All it takes on most days is balance. On other days, determination!
Tamara Tran, councilmember
Kaysville, Utah
TIME IN OFFICE: 3 years
Why do you think it's important for women to serve as a local leader?
I first served on the Planning Commision years ago when our children were small, then recently became re-involved in city service. I served on Planning Commission until 2016 for several years and ran for City Council in 2018 and was elected to a 4-year city council term.
My journey to municipal service has been unique and interesting and full of gratitude for my US citizenship which has given me this opportunity. It's a gift for which I will always be especially thankful.
I felt compelled to give back to this beautiful country that has given me so much opportunity and decided that serving in my city was the best way to do this. I feel a moral obligation to serve and I'm very thankful that my community has voted to allow this to happen.
Women bring a unique perspective to every organization. It's important for women to serve because women who serve tend to do d\so because they've been asked and encouraged by others.
What does Women's History Month mean to you?
Women's History Month is an opportunity to focus on and highlight the many contributions women make to serve their communities. To me, it's important to honor mentorship which quietly takes place as women all over the world teach, nurture and demonstrate courage as they stand up for people, principles, and improvement.
Who inspired you to become a local leader? And why?
I decided to run for city council because I was encouraged to do so by my friends, family, and local community leaders. Their encouragement powered my intention with courage.
My adopted mother inspired me to become a local leader. She taught me to leave the room better than I found it. I've lived in Kaysville for almost 30 years. I would feel I failed my community and family. had I not decided to give back to the community by sharing my talents, gifts, time, and service to Kaysville. I was orphaned in Seoul Korea as an infant, adopted by a Caucasian family from Utah when I was 15 months old. Throughout my life, I've struggled with feelings of abandonment, inadequacy, and not ever feeling good enough.' I grew up in Utah County (Provo/Orem) and experienced teasing and prejudice.
I married my husband who is from Vietnam (he was a child refugee -traveled to America alone leaving behind his family in Vietnam- when he was 12). A year after we married (I was 20) we sponsored my husband's 7 family members from Vietnam and financially supported them for several years until they became independent.
What advice do you have for women interested in local leadership?
My advice for all women interested in serving is simple, "get out of your own way…" we seem to be our own worst enemies. I was told by a friend, "put your ego aside and follow your heart." This has been life-changing advice. I've applied this as I've made decisions as a Planning Commissioner and as I cast my vote during council meetings.
Mila Besich, mayor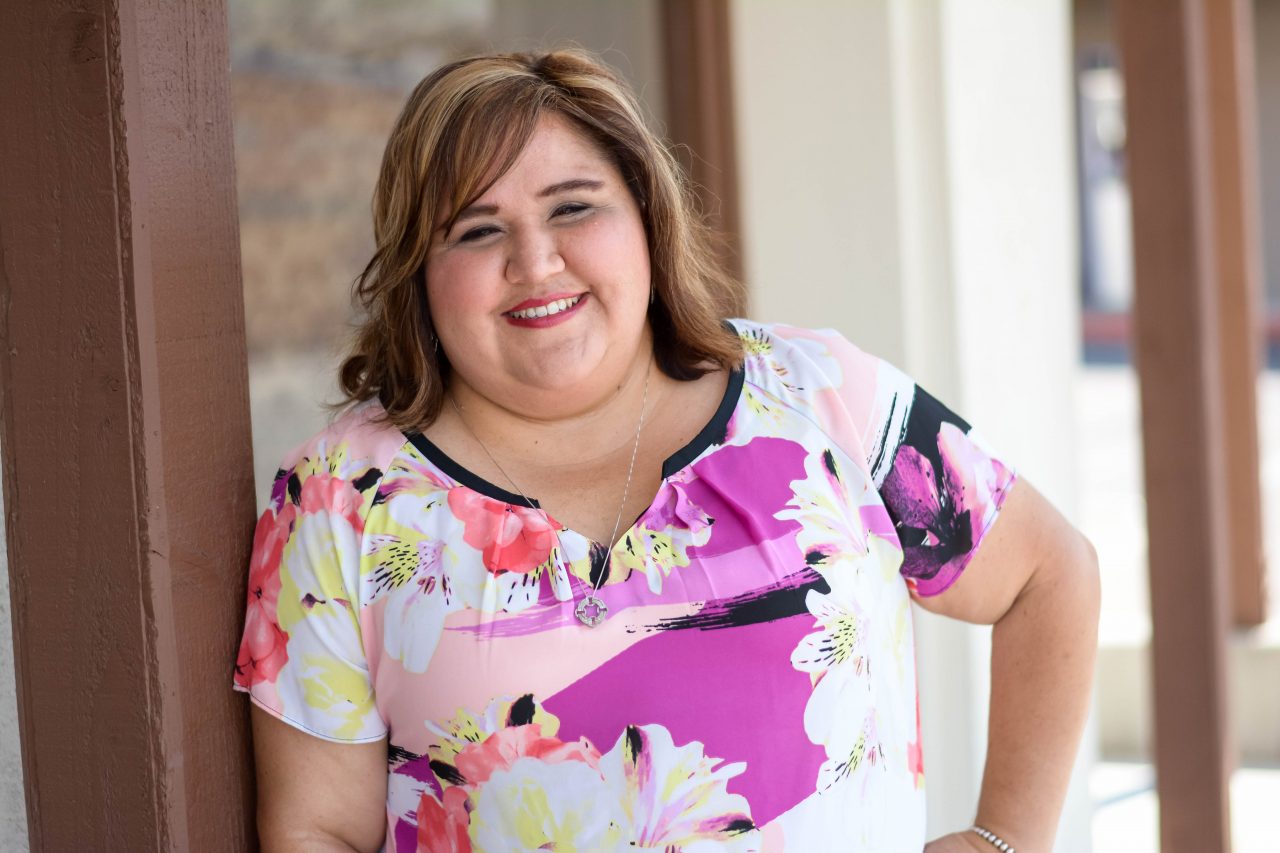 Town of Superior, Arizona
TIME IN OFFICE: 17 years (4 years as mayor, 3 years as a councilmember, 10 years as a school board member)
As natural care takers, we tend to be able to care for our residents outside of any data driven report or long term strategy. At the local level, we must care for our residents just as we would our parents, spouses, children and friends.
What does Women's History Month mean to you?
Women's history month is a wonderful time to reflect on the women who came before us, it is a time to celebrate their accomplishments, honor their service and also devote time to improving our own leadership skills. It is a time to assess how women in positions of leadership can inspire the next generation of women who will step into our shoes at some point.
I also feel the Women's History Month is a great time to work on the advancement of equal pay for women and working towards systemic changes to our programs that could better support working moms and family caretakers.
Who inspired you to become a local leader? And why?
My parents instilled the value of community service throughout my childhood. As I became a mother and entered the work force, then became involved in local governance, it was my mother who inspired to me seek elected office. She encouraged me to focus on my gifts of communication and ability to affect change.
She also reminds me daily how important my personal integrity, and respect for others will make the hardest job much easier. Her kindness and empathy for others, inspired me to seek the opportunity serve my community.
What advice do you have for women interested in local leadership?
My advice, don't be afraid to speak up and get involved. Take time to involve yourself with local groups or a town/city commission, if you need to get more comfortable before you run for elected office. Local leadership will require a tremendous amount of time and effort, in order to be effective. Make sure you have the support of your family and core group to support you as serve. Find a mentor who can help you determine the best leadership path for you.
Krystal Marx, deputy mayor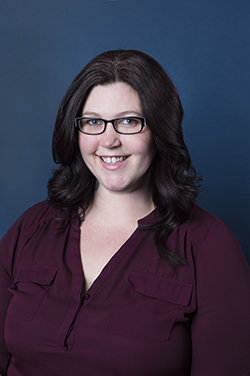 Burien, Washington
TIME IN OFFICE: 3 years 2 months
Why do you think it's important for women to serve as a local leader?
Women (of all gender expressions and identities) who serve as local leaders provide vision and hope for the next generation of leaders who see themselves mirrored in their elected officials, and bring long-silenced voices to the forefront through their policy making.
What does Women's History Month mean to you?
Women's History Month, to me, is a celebration of the progress we have made towards gender parity, and a solemn reminder that parity won't truly be achieved until ALL women and female-identifying individuals have equal access to the same rights, protections, liberties and opportunity under the law.
Who inspired you to become a local leader? And why?
There was no one person who inspired me to become a local leader… instead, it was a group of women from various backgrounds and walks of life, asking me to run for office and telling me my experience was enough – that I was enough. I remember thinking that if so many amazing women believed in me, who was I to doubt?
What advice do you have for women interested in local leadership?
If you are interested in local leadership, start wherever and whenever you can. Don't let someone tell you to "start small" or to "earn your stripes". We don't give that advice to men! Instead, know what you bring to the table and find a way to help your community with that unique gift.
Chrelle Booker, mayor pro tempore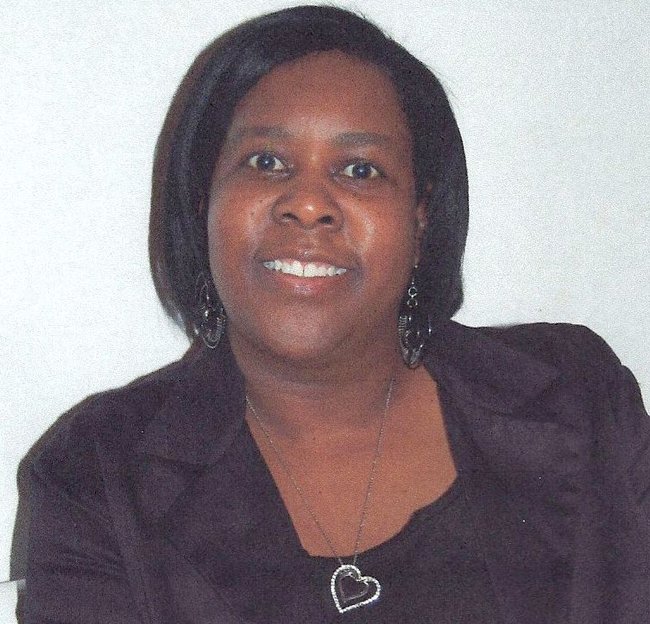 Tryon, North Carolina
TIME IN OFFICE: 3 years
Why do you think it's important for women to serve as a local leader?
In my case, there have been only 3 women on our local board since its inception. I'm the third woman and only woman of color to ever hold office of councilwoman and presently Mayor Pro Tempore. Therefore, it is very important to have women working beside and together with men in local government in order to have another perspective on issues and decisions. It's like a room with four blank walls. Women bring to the room the paint color(s), curtains, flooring, furniture, wall decorations and other accessories. We see what needs to be done and are the first to put our hands to the task. Usually, we wouldn't ask someone to do a job or unpleasant task we wouldn't do. It's important to see women sitting at the table when you walk in a room. Too often, the view is the same in local commissioner boardrooms, both municipal and county, as the view is in so many types of boardrooms across the world.
What does Women's History Month mean to you?
It's ironic that March is Women's History month. Women have always marched for something, including the Right To Vote and The Strike For Equality. If we are going to vote into office someone to make decisions on behalf of the citizens, it is perfectly fine for the officeholder(s) and decision maker(s) to be a woman or women. We have unique gifts and talents, and it's alright to express them.
On a personal viewpoint, in 2017, I was appointed to our local board one month and ran for the leadership position beginning the next month. I won the election by 86% of the votes. I am currently the only elected female in my entire county. Since the 1800's, it has been 136 years before I became the only woman of color to be elected to Tryon Town Council. Since the 1800's, it has been166 years, before I became the only woman to hold the position of Mayor Pro Tempore in Polk County, NC.
I live in a congressional district of 17 counties, there are six women of color and three of them sit on the same commissioner board. In my county and state house district, I am the only woman of color. Women's History is very important to me because, we can't wait another century or two to be included as elected representatives. Today, right now, is Women's History and the perfect time for us to be seen and our voices heard.
Who inspired you to become a local leader? And why?
Sometimes I receive glimpses into my future. I saw myself in a room I hadn't been in before. I was sitting in the far right seat facing people in the room. Everything and everybody in there were blurred except me. A quick message came along with the vision that I would be in political office, but I wouldn't have to run for it. I wasn't thinking about politics on a personal level and didn't give the vision much thought. Fast forward 14 years later and I was appointed to office, as was the case, but did run for election the following month.
If I have to mention an influence, Ms. Carrie Lee Massey, a local entrepreneur, would have any high school kid that had a license pick up people and give them a ride to the polls. We didn't get paid or anything, we just did what she asked. In the 2000's, I joined my local political party and worked for a national campaign locally. In essence, perhaps Ms. Massey sowed political seeds in me that laid dormant for many years.
What advice do you have for women interested in local leadership?
More than likely you are going to be the first woman or woman of color to win the local election. That's why now is the time to run. If not you, then who? Years are turning into centuries; let's stop the time from moving further into the future without your voices in the decision-making process. If another female is on the ballot, don't let anyone discourage you from running. The old tactic is that the other woman has a better chance of winning if it's only one woman running. The same is sad when women of color are running for office. That's OK too.
Running for elected office is like a buffet, it's supposed to have several options. It's also like a box of chocolates; citizens never know who they are going to get. You have to be on the ballot in order to have the chance to win. You can run nervous and afraid. The more you work at it, the more comfort you experience.
Tameika Isaac Devine, councilmember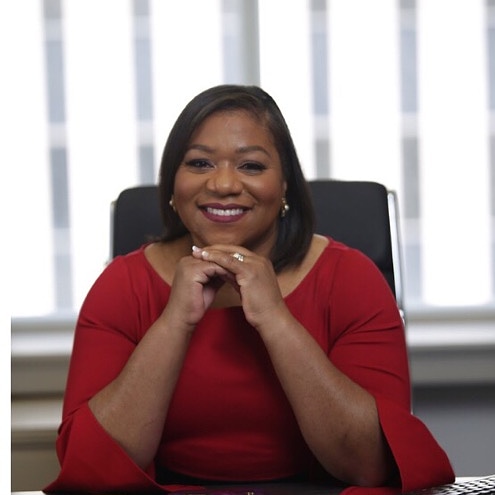 Columbia, SC
TIME IN OFFICE: 18 years
Why do you think it's important for women to serve as a local leader?
Women are doing the work in our communities but too often don't have a seat at the table to make the changes we really need. Women bring a different perspective and often look at solutions in a broader way.
What does Women's History Month mean to you?
Women's History Month is a chance to celebrate our sisters in a bigger way. We should be lifting one another up year-round but during women's history month I find it a way to celebrate women, inspire girls and educate the larger community on how we could not do the things we do without great women.
Who inspired you to become a local leader? And why?
I had been working in the community but saw things I felt needed to be changed and didn't see anyone working on them. I felt there was a voice missing and I wanted to be that voice for those who didn't feel heard at City Hall.
What advice do you have for women interested in local leadership?
Don't wait to be asked. Women are leading our communities in powerful ways but to see the real changes we need in our communities we need more women in the positions that are making the decisions and deciding what investments are being made. We need you to run.
Robin Arredondo-Savage, councilmember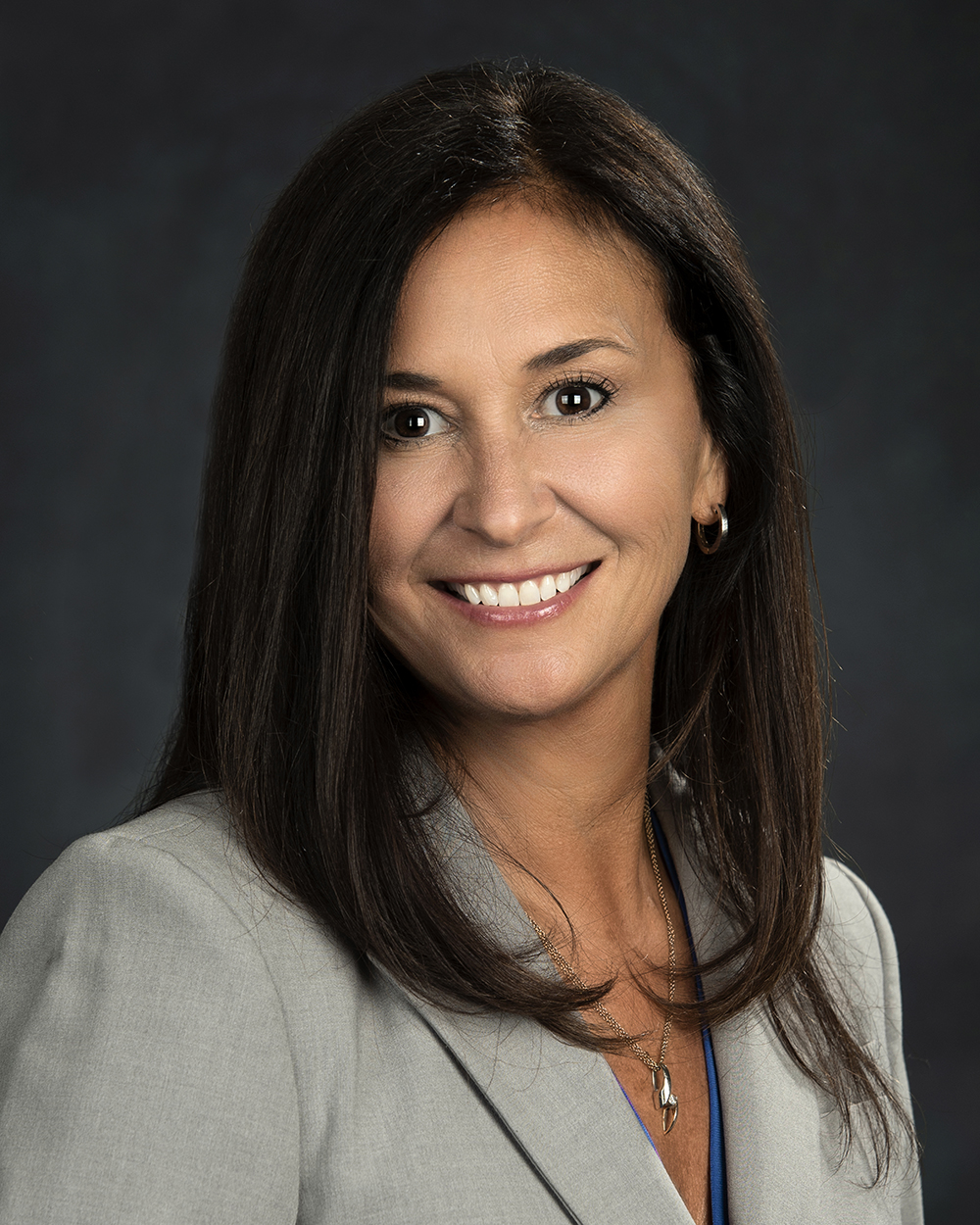 Tempe, AZ
TIME IN OFFICE: 19 years (11 years as a City Councilmember, 8 years on the Tempe Union High School District Governing Board)
Why do you think it's important for women to serve as a local leader?
It's important to have a diverse group of leaders in any community, and women are an important element of the makeup of cities and towns. Yes, we are half the population, but it's about more than that. Local decision-making is stronger when everyone is involved. Everyone deserves a seat at the table regardless of gender or any other factor. We're better because of the diversity of thought and experiences in our communities. In the City of Tempe, this is the first time in our history that we have had four women elected to and serving on the Council at once – that is an incredible asset to our community to be able to reflect many perspectives and experiences.
What does Women's History Month mean to you?
To me, Women's History Month is an appreciation and celebration of the women who have come before us and paved the way, as well as recognizing those who are currently working in their respective fields. This is an opportunity to appreciate how far we've come, and the trailblazing contributions women have made.
I think about and admire the suffragettes who fought for equality. Back then they were out there alone, working for change, and there were scary consequences for many. Their bravery is still an inspiration.
Who inspired you to become a local leader? And why?
My grandmother on my father's side, Josie, was born in Mexico and came to the United States at 13. Her own schooling stopped at sixth grade, but she was a lifelong advocate for the power of education. She was a mother to six boys – all of them got college degrees and became educators. And it was clear to me as a child that Josie was a tireless community servant before I even knew what that was. I remember she required us to come out to the local community center as kids to serve lunches to seniors – I'm so grateful for that experience and inspiration now. I also watched her volunteer at local schools and at her church. My grandmother definitely shaped my impulse to also become a community leader and today I am proud to say that I am the first Latina Councilmember in Tempe's history.
What advice do you have for women interested in local leadership?
I highly encourage anybody who wants to get involved to find something they're passionate about and to find community connections that keep them motivated. Public service does not have to be all about seeking elected office – it can be anything that challenges you to give back right in your own backyard.
I would also advise looking for good mentors and being a mentor yourself. Throughout my public service journey, I have been blessed in this way. When I first got involved, it was with the Tempe Chamber of Commerce and there were great female leaders who took me under their wing. As women, we can lift each other up and reach out a hand to ensure everyone has a seat at the table. Find friends and mentors who can share your enthusiasm and be there when you need support – and then let them in and be vulnerable enough to share yourself with them. It's incredibly rewarding to have those people and to be that person for others.
Veronica Malone, vice mayor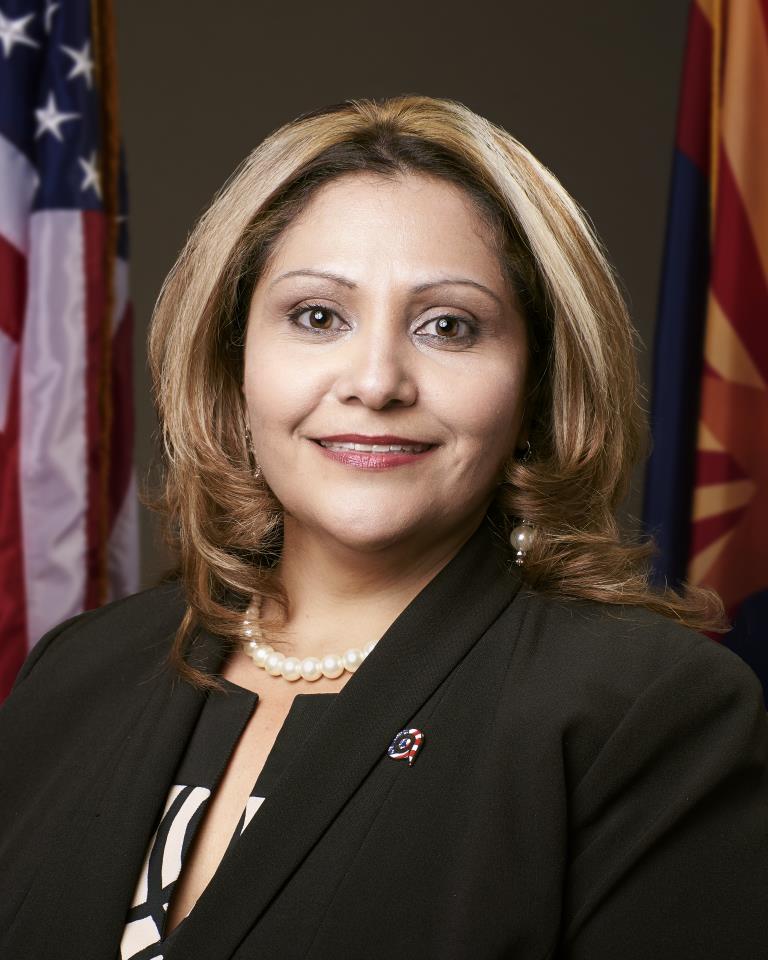 Avondale, AZ
TIME IN OFFICE: 4 years
Why do you think it's important for women to serve as a local leader?
When I was a newly elected official women reached out to me to offer help and guidance. In addition, my experience with three women serving on our City Council; we are very passionate and collaborative. We want to solve problems and are not afraid to roll up our sleeves and get things done.
When we do not have the answers, we do not hesitate to reach out and find those answers and solve the problems that are before us.
What does Women's History Month mean to you?
Growing up, raised by strong women, my sisters kept us together; one was working and the other finishing high school. They were a team, making sure I was feed, clothed and went to school. Their perseverance, commitment and strength, where giving up was not an option. Women's History Month I honor them and other woman who have fought as hard to make changes.
Who inspired you to become a local leader? And why?
My two sisters Jessica and Georgia. I was seven when I became an orphan. My siblings and I went into several foster homes until my sister Jessica turned eighteen, she got a job so she could take custody of my siblings and I. Together both my sisters became a team to help care for us. They were my voice and made a difference in my life and I want to pay it forward and be a voice to others.
What advice do you have for women interested in local leadership?
We do not have to be perfect, if we are passionate in making change in our community. I kept waiting for the "right time" to get into local leadership but figured out that my steps of being involved in my kids school for PTA, Booster Clubs or as a team parent for different sports they played were the steps I was taking for local leadership.