As local leaders on the front lines of this pandemic, nothing is more top of mind to us today than vaccines as we lead our communities through the response phase of this public health emergency. Since the announcement of a viable vaccine in November 2020, our eyes have been on the Federal government's efforts to expedite manufacturing and distribution so that we can ensure that the doses get into the right hands—and arms. With the announcement last week from President Biden about the increased purchase of vaccines that are forthcoming to our communities, it is essential that local leaders continue to provide clear, transparent, current, and accurate information on vaccine availability and access, build confidence and trust among communities who are vaccine-hesitant and ensure equitable access to the vaccine for our residents.
As we face these challenges together in communities across this nation, here are some priority areas and actions that we are taking in our cities to help our residents make sense of this challenging landscape.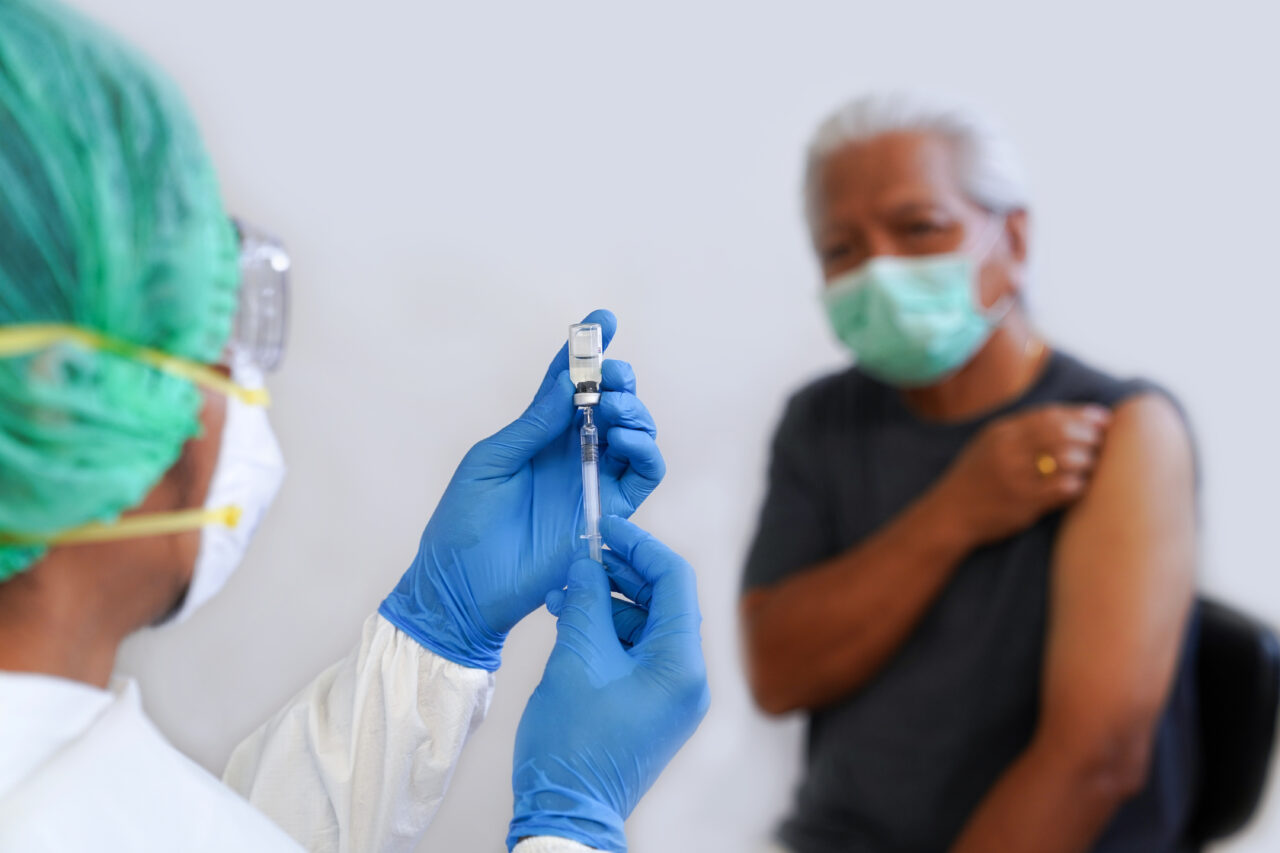 Partnerships are critical. As local leaders, we know that we can't do it all alone. Identifying and partnering with the right organizations in our communities help the collective goal of increased vaccinations. Early in the pandemic, we all established Task Forces and Stakeholder Groups that met regularly to combat and anticipate the issues our cities would face in virus spread mitigation, widespread testing, access to treatment, and vaccine distribution.

In Dubuque, a public health incident management team of city and county staff work closely with colleagues in our two-county hospitals, two clinic groups and community health center, under general guidance from our state health department.
In Providence, we brought together leaders of the Black community and professionals from the Department of Health.
The stakeholder group in Lexington was instrumental in reaching lower-income and minority communities through mobile testing operations. The sharing of ideas and best practices, the opportunity for one hospital leader to ask another hospital leader a question has been golden… It's all about the partnerships.

Vaccine hesitancy needs to be combatted. In all communities across this country, there are residents who are vaccine-hesitant. Whether it's because of misinformation or historical experiences with discrimination, we as local leaders have a role to play to ensure that these concerns are addressed.

In Providence, we recognized early on that vaccine hesitancy most heavily impacts the minority communities and immediately began to work with local neighborhood and faith leaders and set up meetings with the state health professionals to answer their questions and concerns. Open communications with this network of community leaders built confidence in them about the vaccine so they can share accurate information on vaccine benefits and risks with their communities.
In Lexington we put together a Vaccine Task Force; one of its first challenges is reaching the older population who have trouble with mobility, transportation and technology. We worked with senior centers and churches to contact the people in their databases, and offered options of phone contact as well as transportation support. As well, we have taken testing, and now are taking vaccines to citizens who have been disproportionately affected by the virus with mobile clinics in neighborhoods.
Dubuque's Human Rights Department is leading our efforts to promote the safety of the vaccines as part of the Public Health Incident Management Team to connect with trusted voices in our communities of color and with service providers who have relationships with those residents. Our Federally Qualified Health Center is trusted by our Marshall Islands residents, who are suffering disproportionately from COVID.

Infrastructure is essential. As communities work to build the ship while we sail it, ensuring that we have the right infrastructure and communications channels with our county and state partners to effectively distribute the vaccine is paramount to our success.

The first thing we did in Dubuque was to designate a point person as the liaison of consistent communications with the county and state health departments. Our Public Health Specialist influenced vaccine planning by making them aware of our local needs and concerns and reported regularly and frequently to me and the city council.
We received notice 48 hours before thousands of vaccines were available to residents of Providence. Over the next two days city staff mobilized senior centers, community leaders, police officers and a network of volunteers to ensure that each dose was administered to seniors and vulnerable community members in the first priority group. We want to establish a vaccine distribution infrastructure that does not rely on volunteers as heavily and allows sufficient notice.
In Kentucky, we in Lexington work alongside the Governor and the Mayor of Louisville to ensure that the state's vaccination efforts are successful. Two mega-vaccination sites are being opened within Fayette County, to be managed by the state. We are working with our COVID task forces and the local senior centers to ensure that priority populations without computers can sign up and obtain transportation. 

There is power in intentionality in marketing and outreach. In most states, mayors are not the decision-makers on how many vaccines we receive or in identifying priority populations; however, we have a significant role in supporting vaccine distribution and ensuring residents are aware of their eligibility.

In Dubuque, our Incident Management Team (IMT) works with healthcare providers (a highly trusted source for residents) to encourage using all options to communicate with patients, and to offer multiple options to schedule vaccination appointments, including by phone for those not comfortable using online options. As the community point of distribution used by all major providers, the IMT is exploring multiple clinic locations throughout the city and county to make it as easy as possible for residents to get to a vaccination site when they are eligible and vaccine supplies increase.
In Lexington, we made significant investments into community outreach and coordination with community and faith leaders to execute a public health marketing campaign to combat vaccine hesitancy.
In Providence, we have volunteers coordinating with senior centers, community stakeholders, and law enforcement to ensure that all vaccine doses were distributed. We have important roles to keep our community together. The forces that are pulling us apart are strong and someone has to be that counterbalance to bring folks together.
While the United States is dealing with this public health crisis at an unprecedented level, as city leaders we will continue to be at the forefront of supporting our residents during and long after this pandemic ends. Partnerships not only at the local level but also at the federal level in the form of direct fiscal relief to our municipalities, are critical as we face this next phase together.