Today, Joe Biden and Kamala Harris become the next President and Vice-President of the United States of America. As a nation, we must both reflect on how we got here and look forward to what comes next for our nation's cities, towns and villages. Even in a time of extreme partisanship, challenges to our sacred system of democracy, and a ravaging pandemic, there is still great opportunity to respond, recover, and rebuild America's communities and our prosperity.
2020 was a challenging and unique year that exposed the inequities that have long existed in our cities and towns. As communities struggled to maintain services and protect essential workers during the coronavirus pandemic, they simultaneously faced a record number of natural disasters and social unrest.
Cities, towns and villages are looking forward to a new era of federal-local partnership. In the first 100 days of the Biden-Harris administration, we have identified key priorities for all levels of government to work on collaboratively, on behalf of the American public.
First, the new administration's agenda must prioritize cities. NLC put forth a recommendation for the Biden-Harris Administration to adopt key local priorities, including Building Sustainable Infrastructure, Creating a Skilled Workforce and Ending Housing Instability and Homelessness. I would invite you to learn more in NLC's 2021 Transition Memo and Resources, a set of local government priorities, tools, and shared values. This memo is aimed at growing and strengthening the intergovernmental partnership between cities, towns, and villages, the White House and federal agencies in the first 100 days of the Biden-Harris Administration.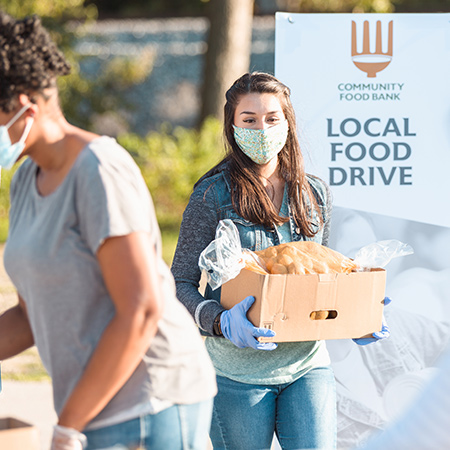 It's been a challenging year for municipal officials, as we've seen our communities ravaged by the COVID-19 pandemic. It will be critical that the Biden-Harris Administration work alongside local leaders to protect families, municipal workers and America's economic future in the face of the ongoing COVID-19 pandemic.
Local governments have been doing everything in their power to keep communities running. And yet most municipalities still have not received meaningful levels of federal aid to help maintain public health and safety in the face of this pandemic. Bipartisanship will be crucial, even with one party in control of both chambers of Congress and the White House. We need to work together and work across the aisle to get direct aid where it will make the greatest difference: our communities.
Next, we want to see local leadership in the White House and throughout federal agencies. We're very encouraged by the nominations of Mayor Pete Buttigieg to the Department of Transportation, Congresswoman Marcia Fudge – who was the Mayor of a small town in Ohio – to lead the Department of Housing and Urban Development, and Boston Mayor Marty Walsh for the Department of Labor.
Now is the time to push for bold ideas that empower local leaders to do the kinds of things they have been dreaming about. With secretaries like Mayor Buttigieg and Congresswoman Fudge, who have led medium and small towns respectively, small and rural towns will have advocates they can turn to in the administration. Having local leaders embedded throughout the administration will help to ensure that programs are managed in a way that reflects the reality of communities on the ground and that outside-the-Beltway perspectives are kept front and center.
We are also asking the administration and Congress to help set local economies on a path to economic recovery. Each year going forward, Washington must ensure consistent, full funding for the formula block grant programs that invest in communities directly, including the Community Development Block Grant Program, the Surface Transportation Block Grant Program, the Social Services Block Grant, Homeless Assistance Grants, Energy Efficiency and Conservation Block Grant and the Economic Adjustment Assistance Program. Formula based block grants allocated directly to local governments have consistently proven to be the most efficient and effective means of quickly moving public funds to areas in need of relief, and to at-risk populations.
The democratic process that we all live by – and by which all leaders from the local to the national level are sworn to govern – must be respected and upheld at all costs. As city leaders, we will always put our residents first, and we welcome strong leadership and partnership from our fellow public officials at all levels of government to ensure a safe, peaceful and orderly transition of power during this contentious time.
Today, and in the days to come, city leaders are committed to working with officials at the state and federal levels in order to facilitate a peaceful transition of power – the most important hallmark of American Democracy.