While it is core to the functioning of a city, most people don't think about infrastructure until something goes awry. A water main break that floods the streets. The power goes out, making it impossible to work from home or keep the refrigerator cold. We hit a pothole, damaging our tires. But infrastructure, when done right, fuels the economy and keeps our cities running optimally; the electric grid is reliable and increasingly connected to renewable energy, transit services and highways allow for seamless transportation of goods and services, modern water treatment facilities maintain adequate water quality standards. While these functions are essential to our society's wellbeing, years of underinvestment across nearly all infrastructure sectors have held back their abilities to keep up with increasing demands.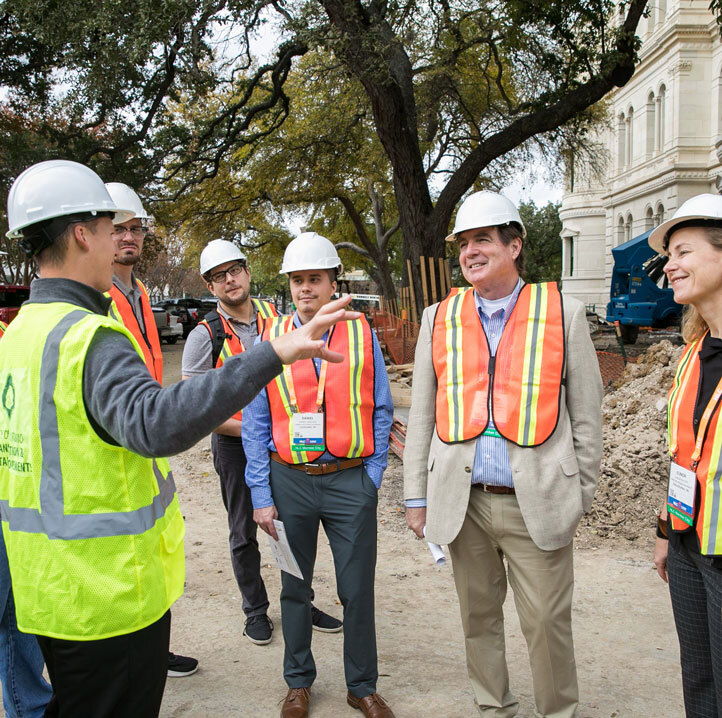 A new economic study from the American Society of Civil Engineers reveals that American households are already paying for these infrastructure deficiencies with a hidden tax of $3,300 a year. Failure to Act: Economic Impacts of Status Quo Investment Across Infrastructure Systems, finds that continued underinvestment in infrastructure and the inefficiencies that will result will have a cascading effect on the economy, increasing the burden on families, business productivity, and overall GDP year after year.
America's infrastructure bill is long overdue and as the study outlines, American citizens and businesses can't afford to bear the costs of faulty systems. Our infrastructure networks are interconnected, and the failure of one has a domino effect on surrounding systems. Among the projected impacts to American households and the U.S. economy, here are four takeaways from the Failure to Act report:
Families are Facing an Invisible Tax
Disruptions like a water main break, power outage, or rough roads caused by inadequate infrastructure are costing each American household $3,300 per year. That equates to $275 per month for each family—a monthly car payment for some, or $63 per week—a dinner takeout bill for a family of four. Without immediate action, this will accumulate to $63,000 between now and 2039, which is the U.S. median household income. That's like losing an entire year of income due to infrastructure deficiencies.
The Infrastructure Investment Gap Costs Jobs
Nearly half (about 47%) of the projected jobs lost in 2039 will be in high wage and high production jobs including manufacturing, finance, insurance and real estate, professional services, and healthcare—jobs that are critical to a functioning city.
Manufacturing is Especially Vulnerable to Underinvestment
To produce goods such as paper, food, rubber, and asphalt, manufacturers need reliable energy, water, and transportation service to create and ship their goods. The most affected manufacturing industries are forecasted to be chemicals, motor vehicles and food, beverage, and tobacco products.
Surface Transportation Investment is Lacking
The U.S. is set to underinvest in surface transportation by $1.2 trillion by 2029, and $2.5 trillion by 2039. This will lead to shipping delays, extra wear and tear on vehicles, and higher maintenance costs in the future, all taking money directly out of Americans' pockets.
City, state, and local governments are bearing the bulk burden for making critical investments in infrastructure, while federal leadership has faltered. As local governments are impacted by the budget implications of the COVID-19 pandemic, a reliable federal partner is more important than ever. Cities and states cannot address this infrastructure investment gap alone and it's time for our leaders in Congress and the new Administration to take action. We urge President-elect Biden and Members of Congress to make infrastructure a priority, because as Failure to Act makes clear, investing in our infrastructure will jumpstart our economy and have long-lasting effects for families and businesses across the country.