Few moments in history have made the importance of cities, towns and villages more clear than now, amidst the ongoing COVID-19 pandemic. Cities have been tasked with responding to a rapidly changing policy landscape, a health crisis and a racial reckoning, all while striving to holistically meet the needs of their residents. And during this time, it has been vital for cities to be livable for all residents — to be communities where individuals and families have access to quality jobs, transportation options and public spaces, along with safe, affordable and quality housing and health care.
National League of Cities recently released a timely report that delves into what makes a "livable community" innovative, inclusive and equitable and that explores policies and practices implemented by cities to make them more "livable" for all residents. This report also seeks to arm policymakers with the Scalability Assessment, a tool by which they can assess the scalability of different policies and approaches. The policies and practices highlighted throughout this report were selected for their potential to be adapted to communities of any size.
What is a Livable Community?
A livable community can be one that cultivates diverse leadership and civic engagement, fosters a sense of community, connects people and resources, practices ongoing dialogue, embraces diversity, operationalizes racial justice and shapes its future.
Many of these characteristics are hard to measure, making it difficult for researchers and practitioners to provide useful recommendations with livability as a goal. But at its core, livability hinges upon employing policies and practices that are innovative, equitable and inclusive.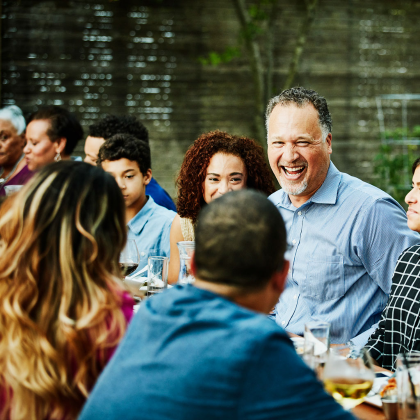 Livable communities recognize that not every resident has been treated justly and fairly, and that not every policy and practice in its history has been inclusive and intersectional. Recognizing these shortfalls, livable cities implement policies that actively address disparities, seek to rectify historic inequities, and intend to meet the needs of the community's most vulnerable populations. These policies are also forward-thinking and adaptable, scaling to address interconnected challenges such as health inequities, food insecurity, climate change and housing instability — just to name a few.
In taking a holistic approach to improving quality of life for all residents, these policies also fall across the whole spectrum of issue areas — from housing and transportation, to climate resilience and community engagement.
What Policies Can Make a Community More Livable?
In Washington, D.C., the Office of the Tenant Advocate (OTA) seeks to educate, support and advocate on behalf of the District's vast tenant community. The only dedicated office of its kind nationwide, the OTA provides D.C. renters with legal representation and advice for judicial and administrative hearings or meetings with landlords. It also distributes financial assistance to displaced tenants, led on the establishment of the local Tenant Bill of Rights, and provides a vital data tracking and reporting function for the city.
Spurred by an executive order signed by Mayor Jorge O. Elorza that sets a goal for the City of Providence, RI to be carbon neutral by 2050, the city's Climate Justice Plan charts a path for system-level change to its governance structure, economic system and the overall health of its community to ensure a just and equitable transition away from fossil fuels. Co-developed by the city's Office of Sustainability and Providence's Racial and Environmental Justice Committee through a rigorous community engagement process, the plan prioritizes frontline communities that are disproportionately impacted by the effects of climate change.
Developed by the City of Seattle, WA's Department of Neighborhoods, the Get Engaged Toolbox — an online collection of resources, best practices and programs — helps to inform, engage and mobilize a diverse community, leveraging the inherent leadership within neighborhoods for grassroots solutions. The resources are compiled as part of the city's larger Community Resource Hub and seek to empower Seattle residents with information and tools related to public participation, civic leadership, community improvements, community building and neighborhood safety.
In Hartford, CT,Hartford Public Library aims to inform and empower its residents, particularly as the city welcomes a growing population of immigrants and refugees. The public library is home to The American Place (TAP), which provides a space where both immigrant adults and young adults can gather to comprehensively prepare, adjust, learn and succeed in their life in a new city. TAP offers services and supports to new residents, including English classes for speakers of other languages, assistance with the U.S. citizenship application process, job training and employment assistance, high school completion programs, and computer training. The American Place also spearheads initiatives that look to forge connections between immigrants and their new community.
To protect its most vulnerable residents and reduce the number of emergency hospitalizations from preventable illnesses such as the flu, pneumonia and hypertension, the City of El Paso, TX launched the Vaccinations for Health program. A partnership between the El Paso Fire and Public Health departments delivers preventative health care services to under- and uninsured residents, and to Medicaid recipients. The program represents a tailored effort to improve health outcomes and quality of life by targeting services to communities with higher incidences of medical emergencies and those facing formidable barriers to preventative care.
The new report from NLC, Livable Communities: Innovative, Inclusive and Equitable Cities, explores these policies at greater length, as well as others in the areas of Housing, Transportation, Health and Wellness, Public Spaces, Climate Resilience, Jobs and Wealth Building, and Community Engagement.
Learn more from NLC's Newest Report
To learn more about policies and practices that can drive livability in cities of all sizes, download the full report today.