As COVID-19 cases reach 11 million and deaths reach nearly 250,000 nationally, local leaders are faced with the challenge of examining local regulations and recommendations for gathering as millions prepare for the Thanksgiving holiday. While the origins of this holiday highlight a complicated past and present for many indigenous people in this country, as their ancestors had their land, lives and resources taken during colonization, Thanksgiving has come to be a season of travel and gathering with family and friends for many. As we reflect on this history and plan for the holiday season, 2020 brings unprecedented considerations for this season of thanks.
With small household gatherings cited as a key factor to the rise in COVID-19 cases, the Centers for Disease Control and Prevention (CDC) has released considerations for Holiday Celebrations and Small Gatherings to help minimize risk and prevent the spread of COVID-19. As local leaders plan their guidance to residents, here are five things to consider:
Understand Changes to COVID-19 Cases in Your Community
While cases are on the rise nationally, all communities are not experiencing the same level of community spread. It is important to understand key COVID-19 indicators in your community, such as infection rate, death rate, and impact on local hospital capacity. Trackers such as those maintained by Johns Hopkins and the CDC, along with numbers from your local health department are important resources. Make this data widely available to your residents and help them to understand their importance and impact.
CDC guidance has been updated to reflect small and informal gatherings of family and friends from across multiple households that often occur during the holiday season. The CDC's Thanksgiving tip sheet is a good resource to help residents take steps to make their Thanksgiving safer. These considerations complement other resources to help minimize risk, including considerations for traveling during the holidays.
Provide Guidance on Travel Restrictions and Local Gathering
Many cities, towns, and villages are implementing travel restrictions for their residents. Make sure that you clearly communicate any changes to local guidance so that those traveling to and from your community understand local regulations. In the City of Washington, DC, Mayor Bowser updated the District's travel advisory to include new testing and travel regulations. Consider holding a press conference or issuing a formal situational update to ensure residents receive this timely information.
With the holiday season approaching, the State of California released new guidelines that prohibit gatherings of more than three households. Amplified by City of Los Angeles, CA Mayor Eric Garcetti, local leadership shows the importance of coordination around city, county, and state health departments to strengthen the impact of regulations and guidelines.
Provide Clear Communications to Residents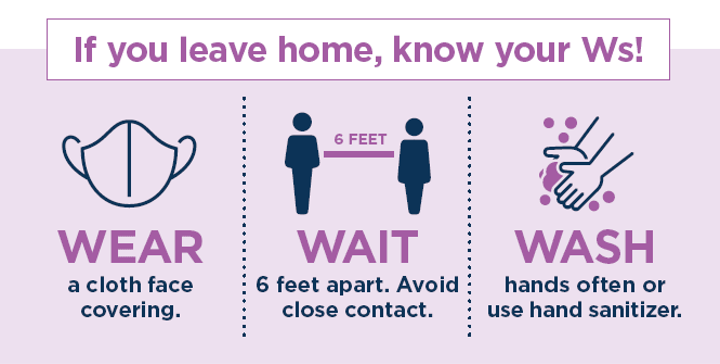 With the constant change in data and safety recommendations, clear communication to residents is imperative. Residents, businesses, and schools are all eager to be open and having a clear method of communication will only strengthen local response efforts. In the City of Lincolnton, NC, local leaders provide clear, updated information via their city website, including easy to understand graphics, so residents can easily stay informed. Social media, community newsletters, and virtual neighborhood meetings are other good ways to share this information.
Uplift Virtual Thanksgiving Dining Options and Support Local Businesses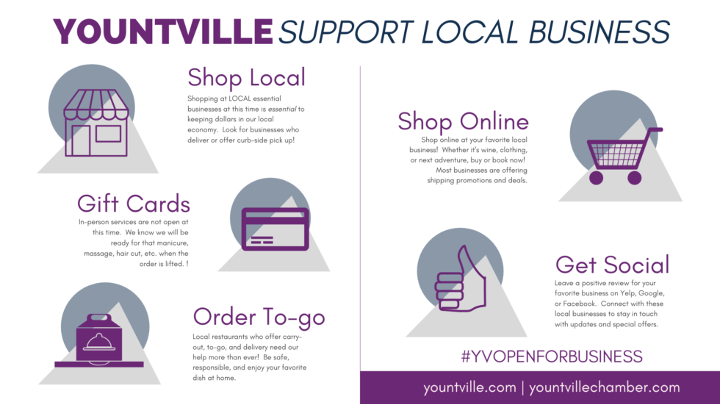 Sharing ways for community members to gather virtually will help residents plan for their own celebrations. Whether hosting a virtual family meal or sharing favorite recipes among friends, there are many ways to get creative this holiday season. Consider ways to uplift local restaurants and farms that are providing takeout or delivery of holiday meals.
This is also a time when many people start their holiday shopping. Consider ways to encourage residents to shop local either online or with safe in-person shopping. Many local businesses are offering curbside pickup and shopping experiences. This is a time to get connected with your local chamber of commerce and to think creatively about how to support your local economy while following local regulations.
Provide Access to Mental Health Resources for Residents
The holidays can often be a stressful time even under normal circumstances, but these stresses are amplified for many of us under a pandemic. The CDC and the CDC Foundation have provided resources to address stress and coping as well as information for parents and caregivers to help protect children and young people's social, emotional, and mental health. Ensure that you are providing your residents with easy access to resources and information, including phone numbers to local and national support services, such as those available through the City of Knoxville, TN.
As local leaders take on the responsibility of caring for the community, please also remember to take care of yourselves. Best Wishes for a safe and happy Thanksgiving from your partners at NLC!