Amidst intersecting crises of a pandemic, economic recession, and racial inequality, this 2020 looks vastly different than a typical election year. Whether you voted in person, voted early, or voted by mail, new rules and restrictions have changed the landscape of participatory democracy.
In spite of these challenges, we are seeing local leaders innovating and getting creative even with limited resources to ensure we have a safe, accessible, and fair election this year. Mayors, city councilmembers, and other local leaders are working to increase confidence in election integrity by debunking claims of voter fraud, countering attempts at voter suppression, incorporating transparency into the electoral process, and working to make voting as fair as possible in our communities.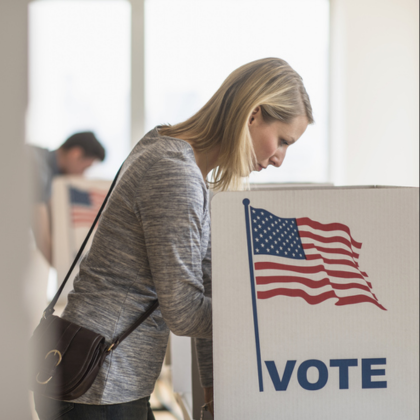 Across the country, city leaders are using the 2020 election as an opportunity to ensure voter turnout and active participation, including implementing election day holidays or poll worker recruitment, deploying comprehensive voter education initiatives, and creating community-wide commitments to election efforts.
City leaders are residents' most trusted advocates and now is the time to use this platform to proactively address misinformation, ensure the integrity of our voting systems, and reinforce confidence in the electoral system. City leaders have the local relationships necessary to build resilient community networks. These networks include community leaders, advocacy and activist organizations, state and county officials, faith leaders, and public servants. Being prepared to react quickly in collaboration with stakeholders, allocate emergency resources, and mitigate risk is at the core of city leaders' role.
While planning for this year's election is a complex equation of unknowns, we know it will take longer than it has in the past to report results. As more people than ever before are voting absentee, we need to prepare for a longer election results cycle; we may see the emergence of an election month, compared to receiving the results on election day or soon after. We know that absentee ballots take longer than in-person voting to count ballots, and it's critical that we take the time to make sure every vote counts.
Though we may not have election results right away, we know our election is secure. Our democracy in the United States is stronger when we work together. We have seen this take many forms, from public-private partnerships to cooperation on cybersecurity between government agencies—our leaders are committed to a fair election.
In the unfortunate event of violence on the ground, local leaders can also play a powerful role in de-escalation:
This is a critically important time for our city leaders and our country. NLC is committed to supporting you in this election and every forthcoming one. Democracy will thrive—even if it feels as though it is currently on tenterhooks—with a concerted effort centered in our cities that elevates and inspires the future of America.
See you at the polls!