Regulations & Legislation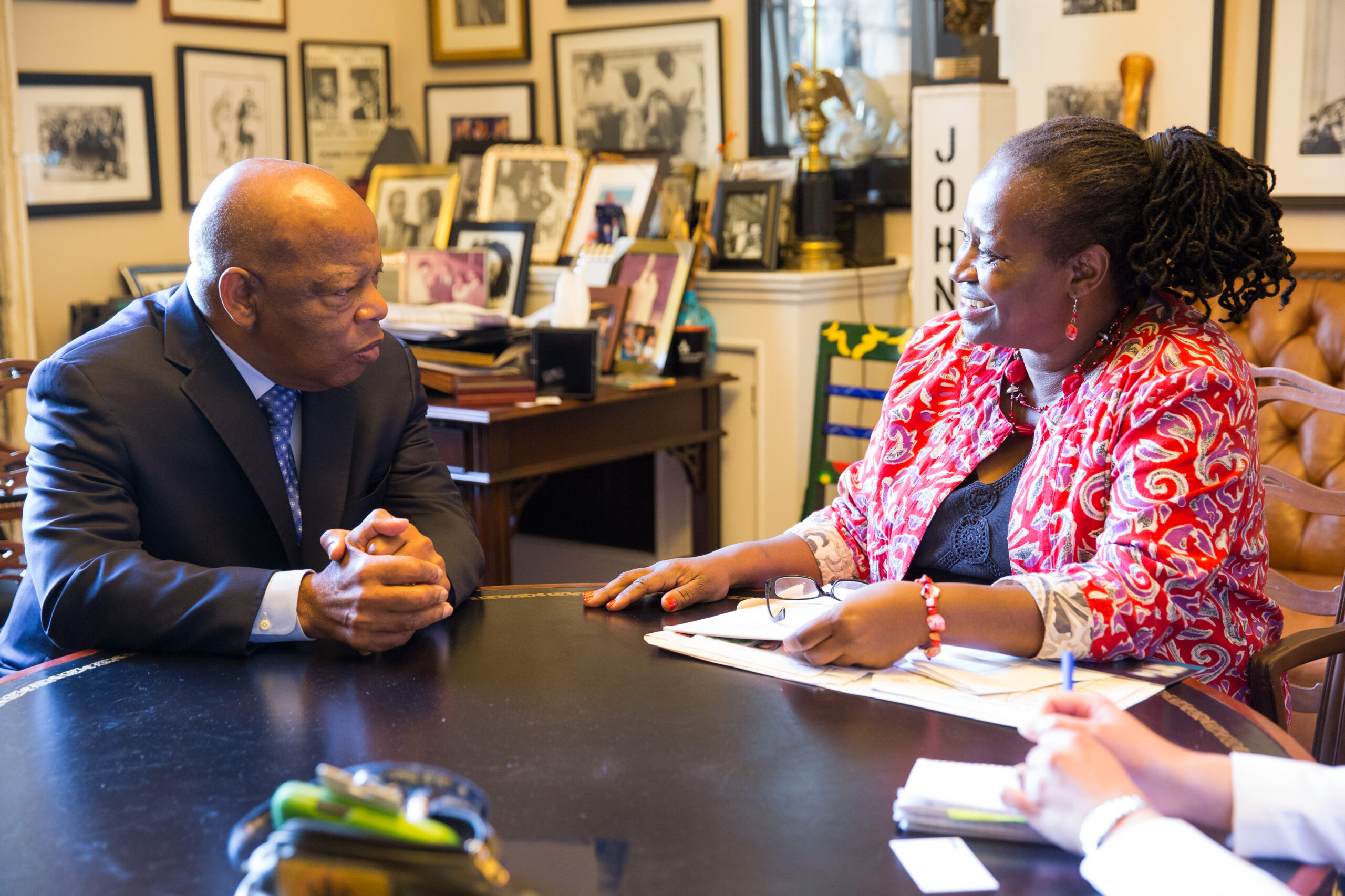 Meeting with Congressman John Lewis
Because federal legislation, rules and regulations often affect local government operations, budgets and development, NLC works to ensure that Congress and federal agencies consider the local government perspective when developing legislation and regulatory policy.
Legislative Priorities
Protect Municipal Bonds
NLC calls on Congress and the President to preserve the federal income tax exemption on municipal bonds that will:
Allow local and state governments to finance public infrastructure that supports everyday life.
Prevent an increase in the cost to taxpayers in building schools, water treatment facilities, libraries, bridges and many other public projects.
Benefit all Americans. it is not a special interest loophole and should not be treated as such.
Click here to learn more about municipal bonds and how they help cities modernize our nation's infrastructure.
Close the Online Sales Tax Loophole
NLC calls on Congress and the President to close the online sales tax loophole by enacting e-fairness legislation that will: 
Level the playing field between online and brick-and-mortar retailers.
Establish parity at the point of purchase through a destination sourcing regime.
Not impose new or higher taxes and respect the current state and local tax structure.
Provide local governments with the resources they need to invest in communities, build infrastructure and provide important services like emergency response.
Click here to learn more about how closing the online sales tax loophole will strengthen local businesses.
Support Infrastructure Investment
NLC calls on Congress and the President to strengthen and modernize our nation's infrastructure that will:
Preserve the tools cities use to finance infrastructure projects and support adequate and reliable long-term funding for infrastructure reflecting local needs and priorities.
Support a vibrant web of connected transportation options — from transit and air to railways, roads, and waterways — as a means to reduce congestion, protect the environment, and stimulate economic development.
Encourage and promote deployment of broadband networks in a competitive and technologically neutral manner, while preserving local authority to take action to ensure that residents have access to high-speed Internet and other communications services.
Click here to learn more about reinvesting in municipal infrastructure drives America's economy forward.