Veteran Homelessness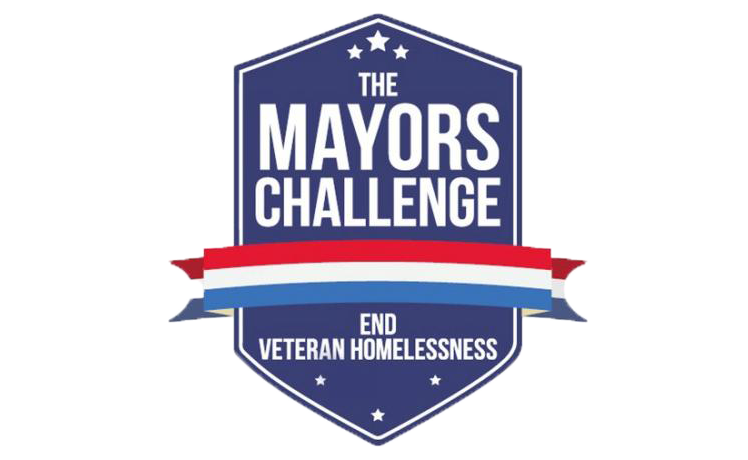 Mayor's Challenge Logo
The key to ending homelessness is housing. 
Historically, veterans have been over-represented in the homeless population. In 2010, Opening Doors: Federal Strategic Plan to Prevent and End Homelessness identified homeless veterans as the first subpopulation to be prioritized for action. 

This prioritization was due, in part, to the unique benefits available to veterans through the U.S. Department of Veterans Affairs. Since then, veteran homelessness has declined 47 percent as the result of leadership, resources, and improved coordination informed by data.  
To support cities in their efforts, NLC is a lead partner with federal agencies for the Mayors Challenge to End Veteran Homelessness. The Mayors Challenge is a network of 611 elected officials, including 521 mayors, 83 county and city officials, and seven governors who have made a permanent commitment to ensure homelessness is rare, brief, and non-recurring, beginning with veterans.
Since 2015, 45 communities and three states have been confirmed as having achieved the goal of the Mayors Challenge by federal partners including the U.S Interagency Council on Homelessness, the U.S. Department of Housing and Urban Development, and the U.S. Department of Veterans Affairs.
Join the Mayors Challenge Facebook page and follow the challenge on Twitter to get regular resource updates.
Key partners supporting the Mayors Challenge include the National Coalition for Homeless Veterans, the National Alliance to End Homelessness, and Community Solutions. These partners offer valuable resources that can help inform city efforts to support homeless veterans.
If you are a local stakeholder and see your elected official listed as being part of the Mayors Challenge and want to know who in their office to talk with or how to best partner with them to accelerate efforts to end veteran homelessness, contact your HUD Field Office Director or NLC's Principal Housing Associate, Elisha Harig-Blaine. 
Find the Mayors Challenge participant directory here.                                                
Mayors Challenge FAQs
To date, 45 communities and 3 states have reached the goal of the Mayors Challenge. These communities have achieved this milestone using the resources available. For the first time since the emergence of modern homelessness, the necessary resources are available to communities to end homelessness among our veterans. We have compiled some frequently asked questions about the Mayors Challenge, including how you can formally accept the challenge.  
Available Resources
The key to ending homelessness is housing. To reach the goal of the Mayors Challenge, communities must connect available resources to veterans in need.
The federal resources available to communities to end veteran homelessness come primarily from the U.S. Department of Veteran Affairs and the U.S. Department of Housing and Urban Development. Housing resources are available in three overall areas: permanent housing, temporary housing assistance, and transitional housing.
Permanent housing resources include vouchers that can be either exclusively for qualified veterans, such as HUD-VA Supportive Housing vouchers or non-veteran specific housing vouchers such as Housing Choice Vouchers (commonly referred to as Section 8). These vouchers are administered by a public housing authority (PHA).  
Your local PHA is a critical stakeholder to ensure housing vouchers for veterans are matched to veterans who need them the most. In communities that see the most success on ending veteran homelessness, the local PHA often sets aside non-veteran specific housing vouchers to be used by veterans not eligible for veteran-specific vouchers due to their discharge status.  
Temporary housing resources includes rental assistance that helps prevent a veteran from becoming homeless or rapidly re-houses them after falling into homelessness. For veterans, the primary resource available is the Supportive Services for Veteran Families (SSVF) program. SSVF providers are central to a community's efforts to end veteran homelessness.  
Find the SSVF provider that works in your community.  
Some municipalities have state, county or locally funded rental assistance programs. Others use federal resources such as CDBG or HOME to support these efforts. Your local Continuum of Care (CoC) will know the availability of resources in your community.  
Transitional housing is a final housing resource that plays an important part in a city's efforts to end veteran homelessness.  
While it is proven that the best way to end homelessness is to implement a community-wide Housing First strategy, transitional housing may temporarily be the best option for some people. In addition, many communities making progress on veteran homelessness are recognizing the need to use transitional housing as "bridge" housing. Bridge housing is a place where people can go while the community identifies and matches a permanent housing resource with a veteran.  
Transitional housing options solely available for veterans include those through the Grant and Per Diem (GPD) program and the VA's Domiciliary Program.
Your local CoC will be the best place to identify available non-veteran specific transitional housing options. 
Coordination Informed by Data
Data guiding a community's response to homelessness has historically been gathered on a single night each year as part of the CoC's Point in Time count. However, the homeless population of any community fluctuates on a daily basis.  
To better reflect the fluid nature of the homeless population, an increasing number of communities are developing a by-name list to guide the allocation of resources. Many communities are starting the process of developing their by-name list as part of their focus on veterans.  
These by-name lists also reflect an individual's prioritization for service based on a collectively agreed upon assessment process. When basing an individual or family's service on their assessment score, rather than on a first come first serve basis, communities are ensuring their efforts are going to those most in need.  
The combination of by-name lists and common assessments are key best-practices that have been learned in the last five years and are at the heart of the homeless service systems that have achieved the criteria and benchmarks of the Mayors Challenge to End Veteran Homelessness.    
Manager, Veterans & Special Needs
202-626-3005