In B.P. v. Mayor and City Council of Baltimore, the U.S. Supreme Court ruled 7-1 on a procedural issue that a federal court of appeals may review any grounds the district court considered for trying to remove a case to federal court where one of the grounds was federal officer or civil rights removal.
The State and Local Legal Center (SLLC) filed an amicus brief in favor of limiting federal appellate court review to only federal officer or civil rights removal.
The mayor and City of Baltimore sued various energy companies in Maryland state court "for promoting fossil fuels while allegedly concealing their environmental impacts."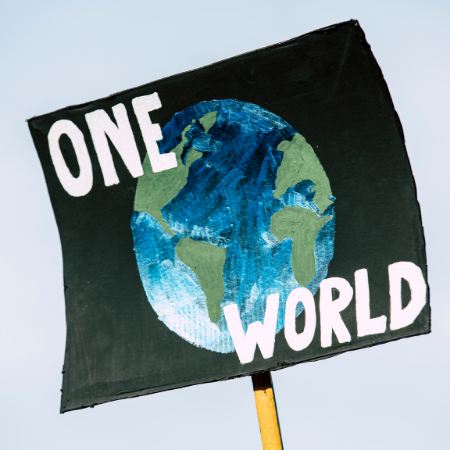 The case is one of at least a dozen that cities, counties and states across the United States have brought against major oil and gas companies claiming they knew for decades their products caused climate change but denied or downplayed the threat. These lawsuits have been brought under state common law (including public and private nuisance, trespass, negligence, design defect, and failure to warn). The suits seek damages or compensation for current and future costs associated with climate change. NLC has filed amicus briefs in six of the cases, including B.P. v. Mayor and City Council of Baltimore.
With B.P. serving as a test case, the Supreme Court ruled that defendants may "remove" a case to federal court brought in state court if the federal court has jurisdiction over it. In federal district court B.P. argued for federal court jurisdiction on numerous grounds, including the federal officer removal statute. As Justice Gorsuch explains, this statute "promises a federal forum for any action against" a private defendant acting at the "federal government's behest."
The federal district court rejected all the grounds B.P. alleged supported removing the case to federal court. It remanded the case back to Maryland state court, and B.P. appealed.
Federal appellate courts generally lack the power to review a district court order remanding a case to state court. However, 28 U.S.C. §1447(d) includes two exceptions: "an order remanding a case to the State court from which it was removed pursuant to [the federal officer removal statute or the civil-rights removal statute] shall be reviewable by appeal."
The Fourth Circuit only reviewed the part of the district court's order discussing federal officer removal.
The Court, in an opinion written by Justice Gorsuch, concluded that if a defendant relies on the federal officer removal statute (or the civil rights removal statute) when trying to remove a case to federal court, the appellate court "may review the merits of all theories for removal that a district court has rejected." The Court looked to the statute's use of the term "order." An "order" is a "written direction or command delivered by . . . a court or judge." The district court order in this case "rejected all of the defendants' grounds for removal." So "the statute allows courts of appeals to examine the whole of a district court's 'order,' not just some of its parts or pieces."
In her solo dissent Justice Sotomayor discussed the problem of gamesmanship, which was one of the arguments in the SLLC amicus brief for rejecting broad appellate court review in this case. The SLLC brief points out the Court's ruling will encourage litigants to make weak federal officer removal arguments "when all they really want is a hook to allow appeal of some different subject."
According to Justice Sotomayor this has happened in this case. "[B.P.] listed eight grounds for removal to federal court, including [federal officer removal]. But [B.P.] now ask[s] only for a ruling that removal was proper under . . . federal-question jurisdiction. Had [B.P.] relied solely on [federal-question jurisdiction] before the District Court, as they do now, no one disputes their argument would be unreviewable on appeal."
While the issue in this case has been raised in other climate change cases pending in the lower courts, it is not unique to climate change litigation. Regardless of the Court's holding, climate change cases will still be litigated in state court as long as federal courts find no federal court jurisdiction.
As a next step, this case heads back to the Fourth Circuit court for review. Other related cases continue to make their way through the lower courts to determine whether state or federal courts are the proper venue to hear the merits of the cases. The larger question over whether oil and gas companies must pay cities, counties and states for the impacts of climate change has yet to be decided.
Robert S. Peck, Center for Constitutional Litigation, wrote the SLLC amicus brief which the following organizations joined: National Conference of State Legislatures, Council of State Governments, National Association of Counties, National League of Cities, US Conference of Mayors, International City/County Management Association, and International Municipal Lawyers Association.