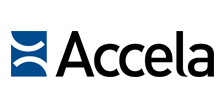 Accela provides cloud-based civic engagement solutions for government. Accela's Civic Platform, which includes open APIs and mobile apps, enables and improves core processes for city, county, state and federal governments. Accela's solutions uniquely address the diverse needs of their constituents by making publicly available information more accessible. The Accela Civic Platform includes solutions for land management, asset management, licensing and case management, legislative management and more.
Resources for Cities
Civic Tech Fuels U.S. State and Local Government Transformation 
[IDC Report]
Learn how civic technology is transforming government services and enhancing citizen engagement. Download this free report from the International Data Corporation (IDC) to understand how local governments are allocating their IT budget and the growing trend in the civic tech market.
Think Before You Cut: Improving Collaboration in the Public Right of Way 
[Governing Institute Issue Brief] 
Learn how agencies across the country are using cloud-based software to share information on right-of-way projects with key stakeholders. As a result, they are able to save time and money through better communication and the identification of potential conflicts and opportunities.
Improving Citizen Trust in Local Government: How online tools spur communication, improve transparency and boost accountability [Governing Institute Issue Brief]
Agency staff can spend hours preparing agendas, minutes and supporting documents. After a meeting, they spend more time — and money — fielding requests for those documents. Learn how to streamline the meeting management process by enabling employees to create and manage legislative information digitally and get the word out to citizens via the channels they use every day.
Harnessing the Power of the Cloud [eBook] 
Learn how agencies from the State of Oregon to Teaneck, New Jersey, have improved productivity and increased citizen engagement with Accela cloud-based solutions.
Why Open Data and CivicData.com Are Important to Your Agency [webinar]
By providing data that can be freely used, reused and redistributed by anyone, agencies of all sizes can benefit from increased transparency, improved service and citizen engagement, and accelerated innovation. Learn how CivicData.com, Accela's free open data portal, can make it easy for your agency to get started.
Company Partnerships
At Accela, our mission is simple: offer the most complete, robust and flexible platform for government agencies of all sizes. We work with an ecosystem of experienced and innovative companies with specialized skills to enhance and implement our platform. These partners include, Value Added Resellers, Services, Technology Alliances, and Systems Integrators dedicated to providing best-of-breed solutions for the public sector. For additional Partner information, visit http://www.accela.com/company/partners.
Contact Information
Headquarters:
Accela
2633 Camino Ramon, Suite 500 
San Ramon, CA 94583
Primary Contact for Local Government Officials:
Tim Woodbury, Government Relations Manager
2633 Camino Ramon, Suite 500
San Ramon, CA 94583
415-298-6976
twoodbury@accela.com