UPDATE: On Monday, May 16, the Department of Transportation announced the Notice of Funding for the Safe Streets and Roads for All program. View the announcement and more details on applying here.
Municipal leaders in America's cities, towns and villages are eagerly anticipating the new Safe Street and Roads for All (SS4A) program this May. Why? All the money in the program is going directly to local and tribal governments, and the SS4A grants will be used for a great cause – safer streets in every neighborhood. Over the next five years, the Department of Transportation (DOT) will provide at least $5 billion in discretionary grants to local governments to reduce the number of deaths and serious injuries on our nation's roadways.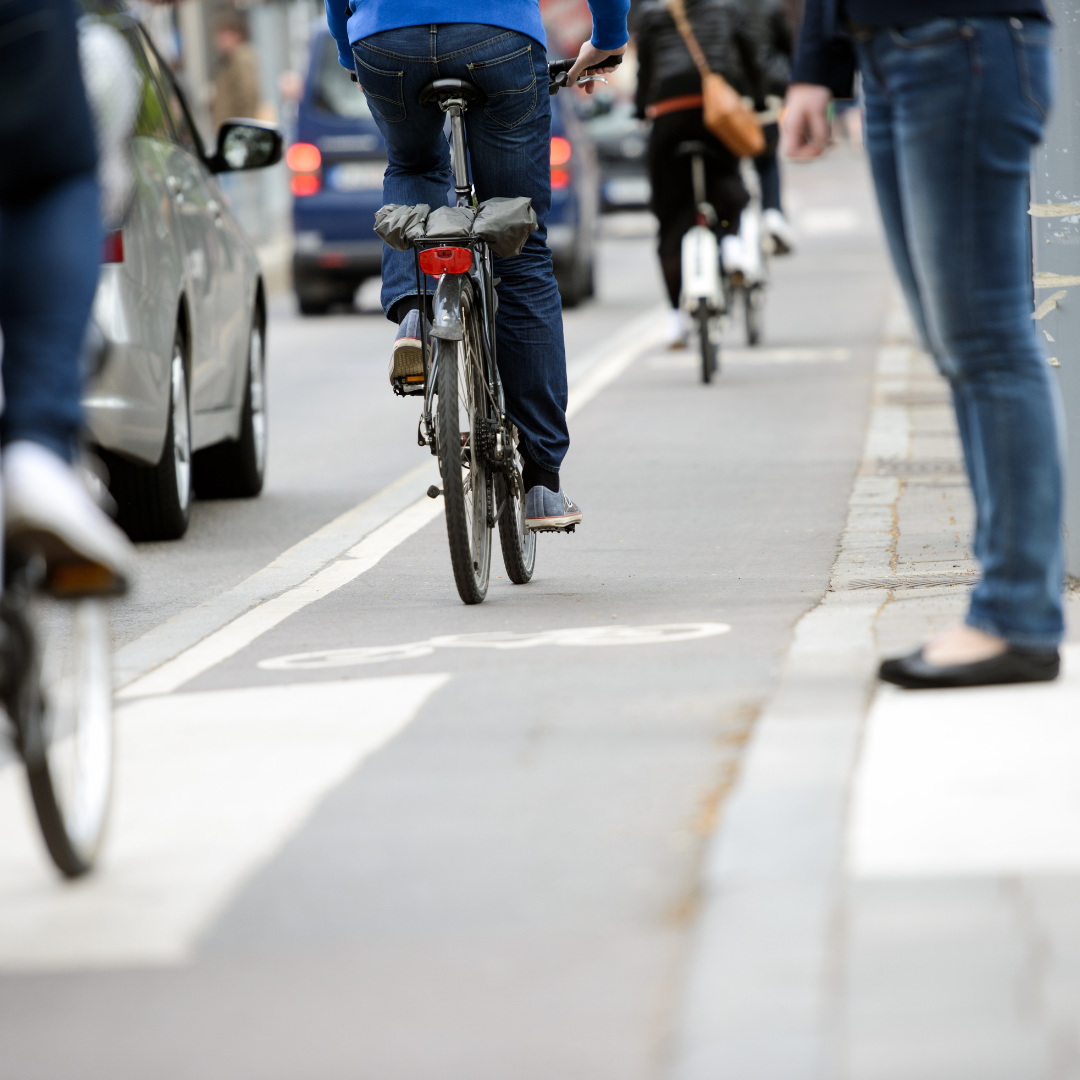 More than 46,000 people died on U.S. roads in 2021, a 9% increase from 2020. Throughout the last decade, more than 350,000 people have died while using America's roadways. This trend accelerated during the COVID-19 pandemic, and we need to turn these numbers around. The data also shows that road deaths disproportionately impact communities of color and those in economic poverty.
As a new local program in an area where cities and towns are doing tremendous work, the SS4A grants will need a wide pool of applicants from communities of all sizes. The eligible entities that can apply for SS4A grants include: cities, towns, metropolitan planning organizations, federally recognized tribal governments, counties and other special districts that are "subdivisions of a State."
Also, cities and towns can form a partnership comprised of any of these eligible entities to submit a joint application. This partnership opportunity means that several small cities could submit a joint application, several cities and counties along a corridor could partner or a metropolitan planning organization representing all their cities could work together on an application.
Projects Eligible for Support
Eligible activities with SS4A grants include both grants for planning projects and for infrastructure projects. This means that even if your city is just getting started, you still have the opportunity to take advantage of this brand new program:
Build a Plan: Develop or update a "Comprehensive Safety Action Plan" or Action Plan (e.g., Vision Zero), or if your city already has a road safety plan, begin planning, designing or developing activities that support your city's Action Plan.
Improve an Area: Make roadway improvements that impact a wide range of transit systems such as reconfiguring roads to create bicycle lanes and improve safety features for pedestrian crossings.
Make Safety Additions: Consider low-cost safety treatments such as installing rumble strips, wider edge lanes, flashing beacons at pedestrian areas and signage along high-crash rural corridors.
Modify Speed: Prioritize speed management projects that result in calming road design infrastructure and setting appropriate speed limits for all road users.
Make Safety Clear: Install safety enhancements that create safe pedestrian crossings, sidewalks, additional lighting or for using mobility assistive devices.
Counter Risky Behavior: Tackle alcohol-impaired driving through education, outreach and publicized sobriety checkpoints on weekends and holidays along key corridors.
Focus on Kids and Neighborhoods: Create safe routes to schools and public transit stations through activities that lead people to safe road use in underserved communities.
Cities Tackling Safety
Communities of all sizes have been leveraging their efforts locally to accomplish these types of safety projects, and we can learn from many of them. Many cities have adopted a Vision Zero Action Plan (list here). Additionally, many municipalities have adopted "Complete Street" policies to improve road safety. For a list of cities with complete street policies visit this link.
Here are just a sample of projects that reflect the type of work that SS4A can support and amplify:
Getting Ready
Register for the Webinars
Now is the right time to get ready if your city might want to apply for SS4A this spring or in the near future. The team at USDOT is offering a new "Getting Ready for SS4A Grants" webinar series starting on April 28th. A webinar specifically intended for local governments will take place May 2 at 1PM EDT. Register here.
These webinars will help your city prepare before the official Notice of Funding Opportunity (NOFO) is released with the application deadlines and specific requirements. It is expected in May according to the 2022 schedule provided by the U.S. Department of Transportation (USDOT).
Assess Your Safety and Plans
Another great component to consider is whether your city has a Safety Action Plan or if you want to develop one. USDOT has stated that the development and establishment of Action Plans on road safety is a key aspect of the SS4A grants. Municipalities lacking a road safety action plan should remember that SS4A funds can be used to create a "Comprehensive Safety Action Plan." These are plans that review the safety situation in your area and some of the key challenges and how you will address them. Gathering this data now can make the application process easier if you're applying for either planning or implementation grants.
Gather Stakeholders
To make a grant application strong when seeking to create an action plan, local leaders can start identifying key stakeholders who need to be a part of its development. Key stakeholders include departments of transportation, planning, health, law enforcement, private sector partners and community groups. When working with community partners, municipal leaders should think about how to engage historically underrepresented communities that have traditionally been left out of transportation decision-making processes.
Local elected officials can also take the first step of passing a "Vision Zero" or "commitment to road safety" resolution.
Joining NLC's Safety First Challenge is a great way to commit to road safety.
Consider Projects
Cities, towns and villages that already have a road safety action plan, should identify which projects are best suited to receive support for federal funding through SS4A grants. The projects should also touch on addressing the most pressing roadway safety issues in a community and your transportation or planning leaders in the city should be able to guide you on what projects are ready to move forward if funding can be made available.
Follow the Process
All federal competitive grants have a process, including pre-notice (April), notice of funding opportunity (May), application deadline (TBD), USDOT review of applications and then awarding of the grants. USDOT has stated that it expects to announce awards at the end of 2022 or early 2023.
Dive Deeper: Key Resources