Overview
City Name: St. Paul, MI
Problem: The economic crisis brought on by the COVID-19 pandemic, the limited access to grocery stores, public transit interruptions, and the civil unrest in the Twin Cities combined to increase food insecurity for residents.
Solution: Through accessing Federal pandemic support resources such as the CARES Act and acting in partnership with stakeholders skilled in managing food distribution, Saint Paul greatly expanded its emergency food distribution capacity.
Outcome: Meal distribution increased by nearly 800% serving over 1 million meals to residents and continuing as the pandemic eased during the first half of 2021.
EXPLORE THIS CITIES IN ACTION ARTCILE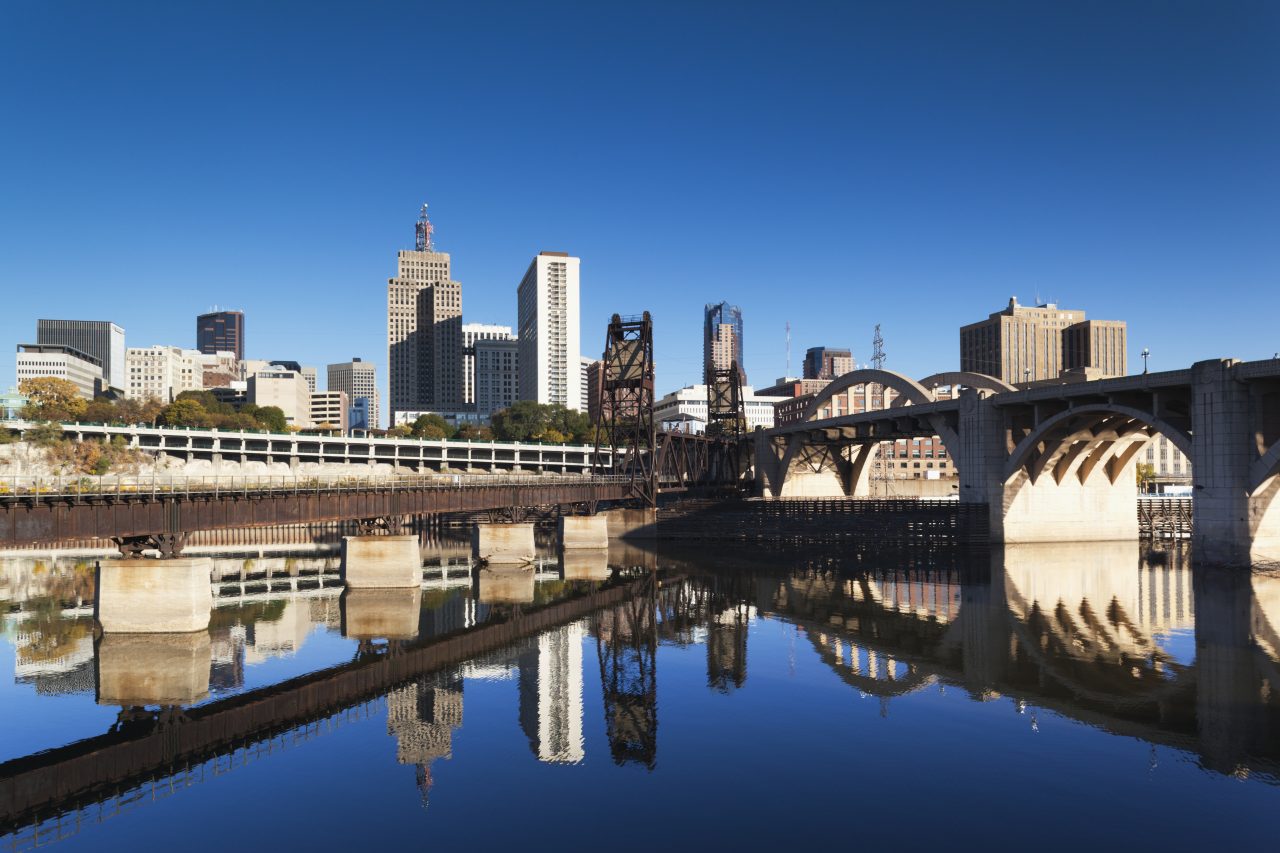 Background
In 2020, the COVID pandemic exposed issues of food insecurity and inequities across the country. An increasing number of Americans were losing their income as well as the ability to travel and buy food, making cities and foundations were required to develop creative solutions to ensure community members throughout the pandemic.
Problem
Among the most tragic consequences of the COVID-19 pandemic was that with millions out of work, the number of Americans without enough food skyrocketed. As cities across the country worked quickly to respond to their residents' needs, the City of Saint Paul focused on food insecurity as a key priority. According to No Kid Hungry, during the peak of the pandemic, 51% of parents reported skipping a meal and 39% reported missing bill payments for other basic needs, such as rent or utilities, to afford food for their families.
"We knew that food insecurity and feeding people needed to be a priority," said Mayor Melvin Carter. "At the height of the pandemic, 47% of American families were living with hunger nationwide, and many of them were experiencing food insecurity for the first time."
In Saint Paul, George Floyd's murder in neighboring Minneapolis further complicated the food security situation. Businesses closed to control the spread of COVID-19, while others shut down due to civil unrest. Public transit was also interrupted, making it more challenging for people to access grocery stores. Residents from all over the city flocked to food pantries and emergency food distributors while schools, area recreation centers, and others that previously distributed food were also forced to close, leaving many families in limbo.
Solution
Primarily using U.S. Department of Agriculture (USDA) funding, administered by the Minnesota Department of Education and a portion of the CARES Act funding, the city partnered with Youthprise, a statewide intermediary with a strong network of community partners and a high-level of experience managing food distribution. Youthprise was in a prime position to serve as an anchor partner for the city in the COVID-19 response. Addressing food insecurity required strong collaboration between the Mayor's Office, Saint Paul Public Schools, and partners like Youthprise. Five recreation centers across the city reopened to serve food. CARES Act funding was used to ensure these centers were properly furnished with necessary supplies and that the staff were provided personal protective and hazard pay. This food distribution model also was enabled by funds granted to Youthprise from the McKnight Foundation, Cargill Foundation, General Mill Foundations and other local foundations.
Outcome
During COVID, meal distribution increased by nearly 800% serving over 1 million meals in St. Paul due to the quick and thoughtfully executed response from the city. Right out of the gate (March – June 2020), the partnership was distributing nearly 40,000 meals per week. The programs continue during the summer of 2021.
For more information or for any questions related to Cities in Action, fill out the contact form below.