Overview
City Names:
Baltimore, MD
Dubuque, IA
Gulfport, FL
Hampton, VA
Houston, TX
Kansas City, MO
Long Beach, CA
Philadelphia, PA
Providence, RI
Problem: COVID-19 vaccine distribution has fallen short of equitably reaching communities of color and residents most at-risk of contracting the virus.
Solution: Vital partnerships between cities and health departments are vital to provide accurate information, to expand access points for vaccine administration and to build public confidence.
Outcome: On average, the U.S. is delivering 1 million vaccine doses per day, new infection rates are falling as are COVID-19 related deaths. However, the nation has not reached the level of 80-95% immunization to achieve herd immunity.
EXPLORE THIS CITIES IN ACTION CASE STUDY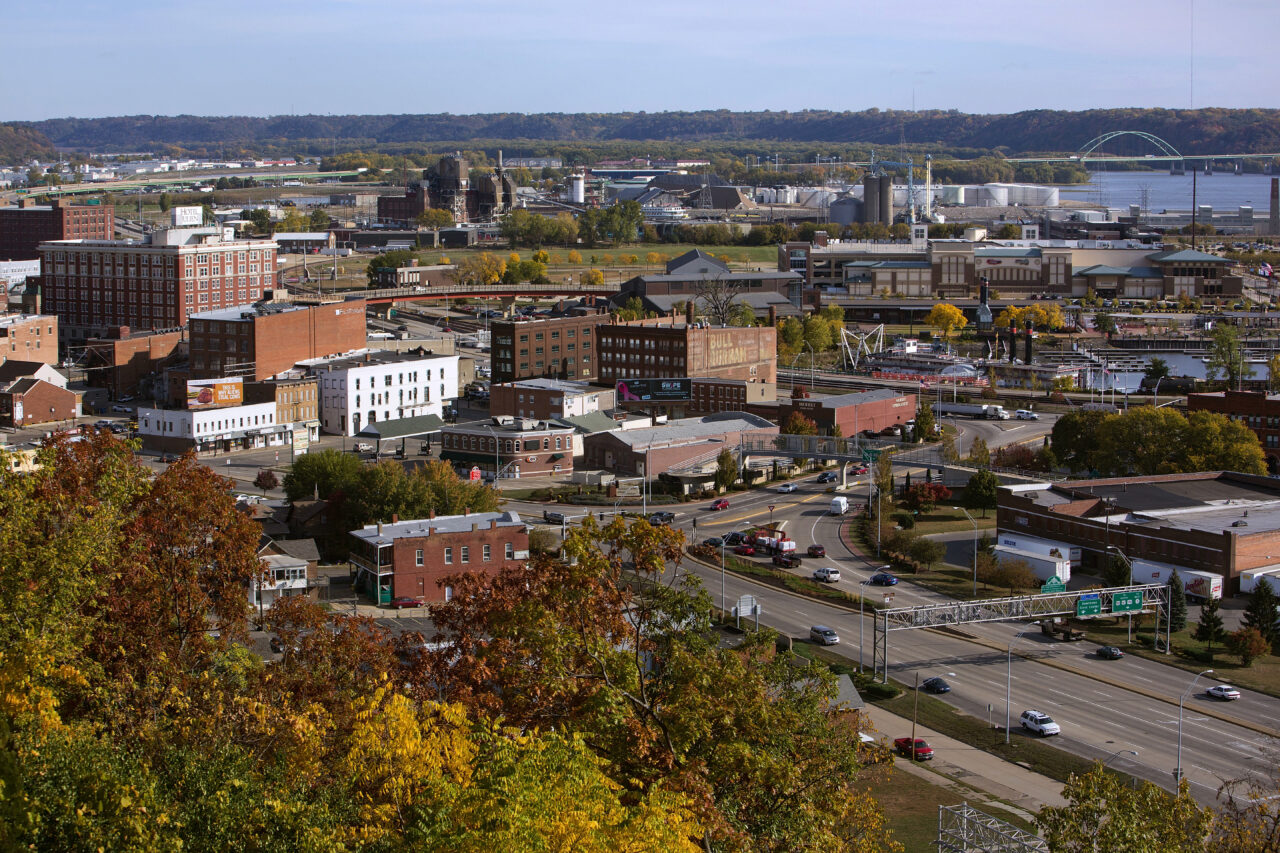 Background
Several safe and efficacious COVID-19 vaccines are approved for the United States, but the rollout has been slow across the country.
Problem
Vaccine distribution has fallen short of equitably reaching communities of color and residents that are the most at-risk.
Solution
In a confusing landscape, partnerships between cities and health departments provide accurate information, expand access points for vaccine administration and build public confidence. Here's how different cities implemented similar solutions:
Philadelphia
Philadelphia established mass vaccination sites at a senior adult center, a charter school and a health science university to reach the most underserved communities. Officials also opened a site at the Pennsylvania Convention Center with FEMA's expedited financial assistance to local and state governments and is run in partnership with FEMA and staffed by members of the U.S. military.
Kansas City
The Kansas City Health Department launched a six-week partnership with Walmart and the local YMCA to vaccinate more than 3,500 eligible Kansas Citians in zip codes with the lowest life expectancy. Walmart will host these vaccination clinics at a YMCA in the city, utilizing a vaccine allotment provided directly to them by the federal government.
Dubuque
Mayor Roy Buol of Dubuque, Iowa designated the city's Public Health Specialist to liaise with the county health department since the beginning of the pandemic. These key decision makers interact daily, to stay abreast of changing local needs and concerns in vaccine planning and reports regularly to the mayor and city council.
Gulfport
City officials in Gulfport, Florida work closely with the Pinellas County Health Department on well-integrated web resources to give constituents accurate, updated information. This includes a PSA by Mayor Sam Henderson on vaccine scams and how to identify them.
Providence
Recognizing vaccine hesitancy most heavily impacts minority communities, Mayor Jorge Elorza of Providence brought together leaders of the Black community and the Department of Health to get to know each other and to answer questions. Local neighborhood and faith leaders are best positioned to share accurate information on vaccine benefits and risks with their respective communities.
Houston
In addition to many internet-based resources, Houston city leaders recognized they also need to "go old school public health" to reach many African American communities with evidence-based information on the vaccine in the places residents trust. This includes distributing flyers, going to barbershops, partnering with faith-based organizations and outreach to sororities and fraternities.
Baltimore
Baltimore officials wanted to mitigate the disproportionate impact of COVID-19 on the Latino community. They partnered with CASA, an advocacy and assistance organization trusted by the community. CASA hired community promoters to do canvassing and door knocking and spoke to people in high traffic places like bus stops and grocery stores. City health officials have also sent a sound truck onto the streets of Latino neighborhoods to blast vaccine messages and dispel myths about the vaccine.
Long Beach
As the city of Long Beach, California kicked off the essential workers phase for vaccinations. Mayor Robert Garcia, City Manager Tom Modica and Health & Human Services Director Kelly Colopy displayed solidarity by receiving the COVID-19 vaccine together, along with other city employees who are critical to COVID-19 emergency response.
Hampton
In December 2020, when the first vaccines rolled out, Mayor Donnie Tuck and Hampton University President Dr. William Harvey rolled up their sleeves and got vaccinated together to show their confidence in the vaccine. Dr. Harvey also addressed the historical racism and lack of trust in vaccines among the Black community.
Outcome
Through concerted efforts, city and town leaders are steadily inoculating every adult and child at risk of COVID-19. They are adopting incentive programs, specialized outreach, partnerships and making personal pitches to ensure the health and safety of their communities.
Supporting Materials
For more information or for any questions related to Cities in Action, the city/cities spotlighted or the legislation and/or policy described, fill out the contact form below.